Details
Last Activity:
Mar 02, 2015
Compensation:
Depends on Assignment
See Less
Friends (677)
Lists (4)
i wanna do this
27 Photos
Jamie Tulppo's list of killer photos
36 Photos
Photographers I'd Love to Work With
1 Photos
See Less
About Me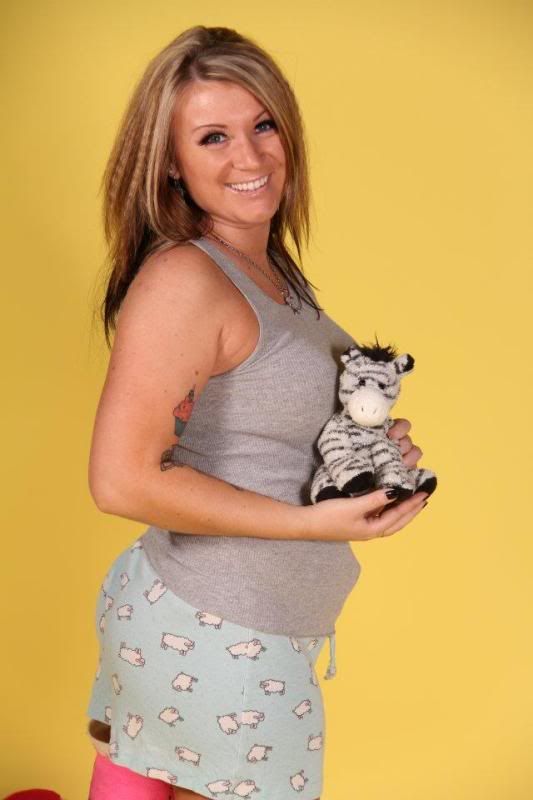 My current look...Mid-May 2012
Yay, got all my pictures back, but still have to add so many from current shoots! I have had many shoots in 2013, but I haven't had Internet access.
I am currently working on building my muscle back up from having complications from 2 knee surgeries that I had last year.
MY HAIR IS CURRENTLY BLACK WITH BLONDE HIGHLIGHTS ON TOP
**FORMERLY KNOWN AS JAMIE TULPPO** yup, it's still me
the key to not making me look like I want to kill you in every picture is not to expect me to be 100 pounds, then call me FAT when I walk in the door, and ask if I brought anything that will cover my stomach. Yes...this really happened. I'm a size 7, baby, with absolutely no intention on dropping 30 pounds for that heroin-chic look
If you want a rail-thin model, I am definitely NOT your girl...
I AM STILL WORKING ON ADDING PICS FROM 2012 TO MY PORT, SO BE PATIENT WITH ME
life is sooo busy lately.
Thanks to everyone for the photo comments. I try to return as many as I can, but if I don't return it, I do still appreciate it. I just get sidetracked sometimes and forget:) Without outside criticism on my work, I would never know which shots I nailed or which ones I need to replace:)
I am no longer modeling full time or traveling full time. After never being home in 2009 & 2010, I needed a break. Modeling only part time has allowed me to enjoy it again
***I am no longer an A cup as of 5/2010.***
I have other model accounts set up, such as OMP, explore modeling and explore talent, but this is THE ONLY ONE i use and update.
Hi! My name is Jamie and I have been modeling for about 7 years. My rates are negotiable, send me a message and we can talk. I have experience in bondage/fetish shoots, glamour/fashion and promotional work. I am pretty open minded about things, so it never hurts to ask. It takes a lot to offend me:) I am easy to work with and always try to make any situation fun. I take my work very seriously and expect whoever I work with to do the same. If you must cancel, please let me know as much in advance as possible so I can make other arrangements.
I AM NOT ON HERE FOR DATING, I ALREADY HAVE THE MAN OF MY DREAMS:)
A little about me: My favorite color is pink, My favorite season is summer and my lucky number is 22. I am a cat lady in training... I plan to have a bunch of them by the time I am old. My favorite foods are spaghetti, pizza and sushi. I am left handed. My first concert was New Kids on the Block. I feel the better the photographer and model know each other, the better the pics usually turn out:)
I also run a clips4sale site with the assistance of my husband. A special thanks to my friend Alan for getting me started on my site....you rock! I offer trade with other clips4sale owners...sometimes compensation, feel free to inquire.
I love different ideas...I hate it when people have 20 of the same picture in their portfolio. Variety is the spice of life baby!!
I am interested in doing some of the following ideas:
shoot involving pool table
shoot in the rain
shoot with a fireplace
more graffiti-ed backgrounds!
Let me know if you are interested. We can work something out.
Also I own a pair of Vampire fangs that I bought for a fantasy shoot...so if you would like to incorporate them into a shoot:)....
I'm open to other ideas as well....
BODY MODIFICATIONS:
~6 holes in each ear
~1 belly button piercing (and 6 scars..I used to have 7)
~both nipples pierced
~chinese symbol for love on neck with a black heart
~red heart on shoulder with horns and a tail
~purple rose on mid-back
~kinda big black tribal heart with anime looking devil chick inside on thigh
~black tribal dragon on calf
~7 stars around ankle
~the date 2/20/10 on ankle
~barbed wire anklet
~hello kitty angel on ankle
~Finnish quote and a date on inside of foot
~the name "Philip" on my forearm...written on there by one of my favorite singers:)
~a cupcake on my arm
~a giant Snork on my arm, dressed like a stripper
~the numbers 4648 on my wrist
~3 cats on my arm
~the numbers 777 on my arm with stars around them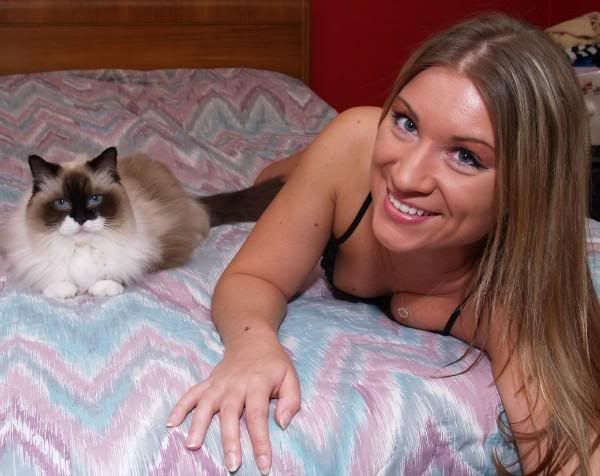 the beautiful Anastacia "Banana" and me 2010
My youngest "daughter" Morrison a.k.a. Morox and me:) June 2012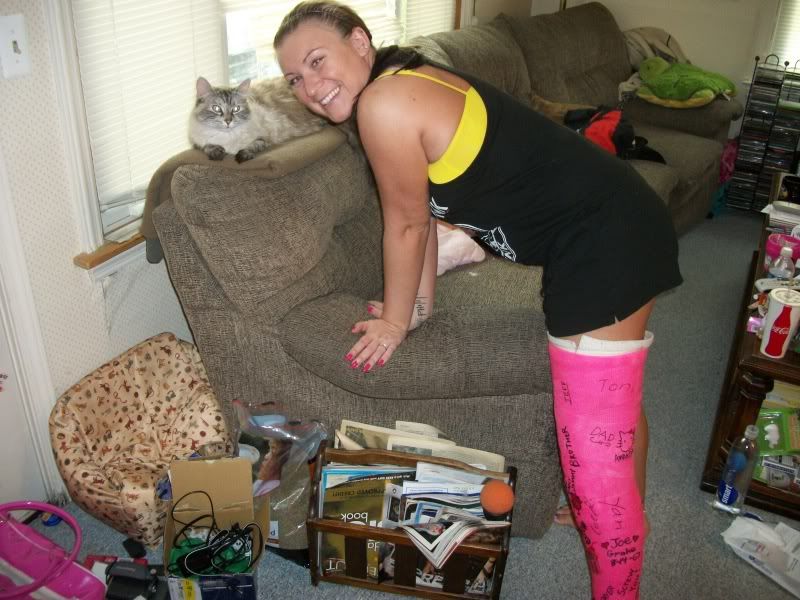 Me with my newly adopted himalayan/maine coon, Bebop Chicken
May 2012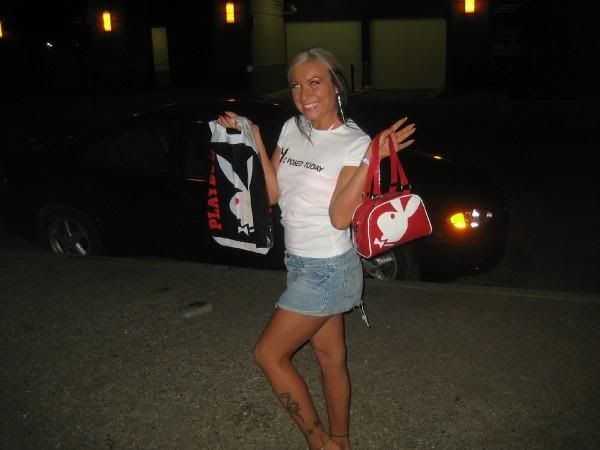 after Playboy Chicago casting call 2009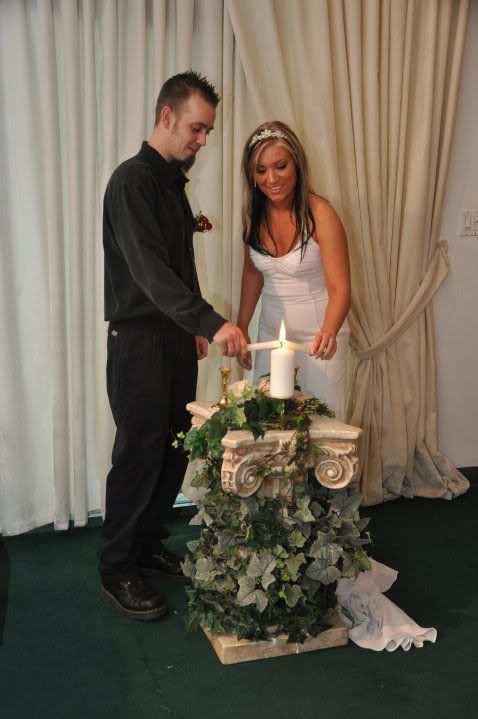 me with my husband/clips4sale business partner and sometimes a model, photographer and videographer for me when he assists me at shoots:)
Verified Credits (0)
Worked with Jamie Lyn Thomas? Share your experience and become verified!
Add Credits
Credit Notes
Keep in mind that MOST of these are highly recommended...but not ALL.....
PHOTOGRAHERS:
Coach Photography 2006/2007 x4
Bluefrog Photography 2007
Davide Photography 2008
Mangano Photography 2009 MM #7329
Scott Story/Grand Rapids Glamour 2007
Camerawork 2009 MM#534158
Brian Bacon 2009 MM#821298 x3
Rooks Media 2009 MM#1045078
JRPhoto 2009 MM#32817
Mike Robison 2009 MM#711751
David Linke 2009 MM#79534 (regularly April-August 2009)
Kelly Dattilo 2009 MM#658608
MTF by RM 2009 MM#797175 x9 (and a few times for my official party paparazzi! lol) and even once as a background model!!
Dfinagle 2009 MM#821061
Stan Simmons 2009 MM#38827
JD Small 2009 MM#38646
Playboy Magazine
Screamcraft Studios MM#1069673 regularly as a Screamcraft girl
KSA Photography MM#207144
SPstudio MM#355337
Beauty Squared MM#1240275
Lumigraphics MM#328211 x2
StanGregg MM#526785 x2
Zach Sutton Photography MM#883704
Distilledream MM#774096
Pin-Up Apocalypse MM#186533
CapitalPhotos MM#1202868
SG Photography MM#825754 x3. So much fun
Jay from Dark Empyre
Images by Marions MM#287106
AE Now MM#265822 x2
Walt from Angel's Gentleman's Club
Springheel MM#178095
Jena McShane
Photo Highlights MM#43703
Christopher N. MM#10907 regularly. Love him & his work!
Luis LS MM#844085
Black Box Art MM#160603
steven a brown MM#1430929 x3
Erro Photo MM#1594042
Atomic Box MM#382843 x2
LOOX MM#588939
Paul Robinson MM#16358
West Michigan Model MM#679476
J Thomas Fetish
Ryan L Photo MM#64943 2011
Phil Mc MM#516473
EyePeace Photography MM#1944363
John from CarStar
Michael Moore
Shelby Wiborn
VIDEOGRAPHERS:
TMJ Productions 2009 MM#492573
Rooks Media 2009 MM#1045078
David Linke 2009 MM#79534 (regularly April-August 2009)
Stark Art 2009 MM#103032
Playboy Magazine
LowDownInMotown MM#123752 many many times in 2009
Ropexpert MM#14686
JJ Tied MM#1047652 x3
Eric Cain MM#6616 x4
Northbound Photo MM#1336755 x3
J Thomas Fetish
1kansasst x3
Amateur Bound MM#122089
James Perrin MM#41908
BronxTies MM#82877
Jeansbound
SStarr Productions MM#1472982 x2
Taryn's Tiny Toes, tickling & More (all the time:) )
Lakeshore County
E S Productions MM#420970
MODELS:
Elisha Houghton 2007
Ray Hitz MM#1102076
Julia Pross MM#1187564
Kiki Kramer MM#1260588
Lisa-Dawn MM#855926
Jess LG MM#852162
Crystal the Tempest MM#1101717
Kristin Prince MM#1350164 a lot!
JJ Tied MM#1047652 x3
Taryn Marie detroit 2010 MM#1252090 all the time!!
J Thomas Fetish Models:
Amber Wright x3
Chloe Vegas x4
Nikki Briggs x2
LC girls: Indica, Tawny and Mickey
Niiki Addiction
Shelby Wiborn
MUAs/HAIR:
Hair by Gretchen Gregory
Kelly Dattilo 2009 MM#658608
SyndeeNite MUA MM#1248187 x5
MUA Mandie Page
MUA Shelby Wiborn MM#1848860 (and as a background model!) regularly
OTHER:
Justin Pellman MM#1616215 (graphic artist)
Will Qualls (sketch artist)
There are also a few people that I would not recommend just by exchanging emails with or failing to show up for shoots....
Parkway Tropics 2008 Calendar: November model
Competed in Rum Runners Perfect 10 Swimsuit Contest
Model for DMX Motorsports 2008-2009
Appearance on DMXmotorsports.com web tv show #7 for "mechanical minute" segment
Did promo work for 7-up/Dr Pepper 2006
Dark Empyre Promo Model
Parkway Tropics website: Main Page
http://www.parkwaytropics.org
Beauty and Brains 2010 Zombie Pin-up Calendar
Many clips4sale stores & other websites
Blueberry Season 2 episodes 1-6
December 2009 Recoil Magazine: Parkway Tropics ad
February 2010 Recoil Magazine: Parkway Tropics ad
May 2010 Recoil Magazine: Parkway Tropics ad
June-August 2010 Recoil Magazine: Parkway Tropics ads
Mangano Photography facebook ads
J Thomas Fetish webstore
Lakeshore County reality web show main character Ashley
Parkway Tropics Facebook Fan page
Official ScreamCraft girl
SuicideGirls
Gamecrush Model
http://www.socalglamourgirls.com/Jessica_Lynn
http://www.facebook.com/pages/Ashley-Addiction/145622682164694
http://twitter.com/#!/SoCalJessica
Banana 101.5 Site
The Official Down Nola website
Screamcraft facebook page
Inky Girls 2012 Calendar
Scream Magazine Issue #17
Screamcraft Dark Art Show
Inkdolls
Poised Perfection
Envied Sitemodeling
Screamcraft's business cards
Defye Clothing
Ink Pushers magazine