Details
Last Activity:
Jan 14, 2023
Compensation:
Depends on Assignment
See Less
Friends (1343)
Lists (30)
Amazing images of friends I have shot
2 Photos
Amazing models on Model Mayhem
8 Photos
Chicago Area Models on my radar
0 Photos
Close enough to Houston when I'm in the area
1 Photos
Dallas area models i would love to do my wet fashion photography with
2 Photos
delmarva area models on my list when in that area
2 Photos
Female Vocalists I might be interested in using for my next project
6 Photos
ideas I want to try
1 Photos
In Memmory of Onyx.His images will live forever
7 Photos
intested in using for my 2014 trips to the carribean
1 Photos
Mid Atlantic Models I would love to shoot wet fashion with
3 Photos
models I must shoot with in So Cal
3 Photos
Models in South Fla I would love to shoot in the Keys
9 Photos
Models I would love to fly down to shoot in Fla,the Keys,or St Thomas(Virgin Islands)
30 Photos
Models I would shoot on my pending UK trip
1 Photos
Models that live in places I never travel to that I wIsh I did
2 Photos
Models to shoot when I'm up at winston Salem
1 Photos
Models to work with while in Seaford,De
0 Photos
MUA's/Stylists in the Tampa area
1 Photos
My to shoot with wish list for 2012
3 Photos
New Jersey area models on my to shot list when I`m in the area
2 Photos
Next time I am in indy
1 Photos
Other assorted jaw dropping images
24 Photos
Pa area models I would like to work with in early June
2 Photos
Photographers I hang with
4 Photos
Tampa/Orlando/central fla area models on my list for 2014
1 Photos
Tampa/Orlando/Central Fla models on my list to shoot
5 Photos
See Less
About Me
If you are the spouse or immediate family of Chris Rifkin and would like to have this profile hidden from view, please contact us and we will honor that request
[email protected]
Please read entire bio before contacting me,you will be quized
UPDATE!As of the beginning of 2015 I am primarily shooting for internatiomal and national glamour magazines through a management company I am affiliated with.This is a major company that manages many of the models you see at events and in magazines.Therefore,this will be occupying 90% of my tme when home or on the road.I will be running tests for this company so extremely limited testing/TFP
I will be one of the photographers attending this even Oct 4-11.If you would like to join me message me and I will give you the info on how to be a part of an event that will benefit your career,model or photographers
I am also a lover of most things heavy metal,being a musician/guitarist/songwriter with numerous CDs and tours to my credit,its only natural that I also have fun with photgraphy at shows
My friends from Sarasota,Jon Drenning and Ben Jackson,from the band Crimson Glory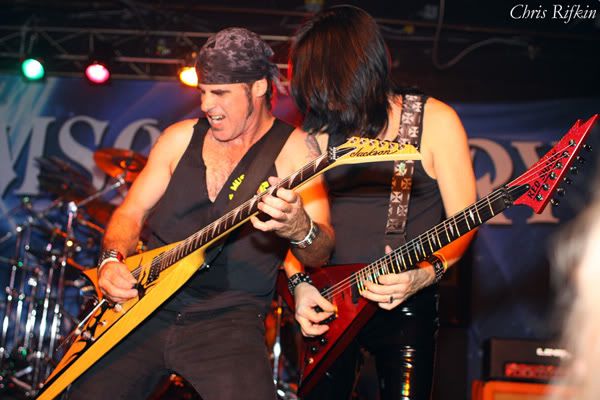 My friends in Evergrey
I also have just had a CD of mine re released on an american label(FnA record,for my Eye of the Storm project recorded back in 1995,this rare demo track recorded during these sessions was included on this,check it out
http://www.youtube.com/watch?v=W9ETYOMyHzw
Add me on facebook
http://www.facebook.com/?sk=ff#!/?ref=home
Some other random things about me.
What you don't see me shooting;
I don't shoot nudes.If I want to see nekid girls,there are places to go for that.
I don't shoot cliche/trashy glam
Shots of models on toilets are tacky,don't know who or when this became sexy.
I'm
STILL
searching for a muse.
I am a GWC,I am always eating chicken(Guy With Chicken)
I have nicer hair than most models(so I've been told)
I am an active musician in the scene,with many CD releases to my credit.
I love underground metal,prog rock/metal,trance,and electronic music.
Riverside is the best band in the world at this time
if you don't believe me,hit this link
http://www.myspace.com/riversidepl
Rush is the best band ever.
match.com is a dating site
Model Mayhem is not
I drink up to 60 oz of Coke Zero a day.
I am endorsed by Jackson guitars.
little note here on some other items that get brought up
ESCORTS
I am escort friendly as long as he/she does not interfere,and wouldn't mind helping in certain spots.I usually have no helpers with me,especially when I am on the road,and an extra hand,especially when shooting in the water holding a flash is a great thing.Again,as long as there is no drama,no problem
I am a long haul OTR trucker as photography and/or music does not pay the bills,therefore my time is extremely limited when in my hometown of Tampa.I travel often to the Mid Atlantic/Deleware,Chicago,So Cal,and occasionally Phoenix and Dallas,and starting Feb of 2012 I will and can possibly
be available in the Toronto area as I might have a steady run from Chicago to Toronto.Due to my extremely limited home time and busy schedule,as of 2012 extremely limited TFP,which means only if I contact you or your look blows me away
FLAKES
This was never a problem until a up to then close friend of mine no showed on one of my trips.I now have a zero tolerence policy.I might not be a "name"in this scene,but I am very good friends with a lot of people who are,whether it be models,photogs,MUA's,ect.I am very tight with people in Fla.What I'm saying is that flaking on me would be the same as flaking on a lot of people,just saying...so bottom line,I know emergencies happen,a phone call or text before the shoot would be appreciated.If you think you might have issues in a month or so,let me know ahead of time so I can find a replacement.A no call,no show..no bueno
ONE MORE EXTREMELY IMPORTANT THING
I'm quite silly during shoots so be prepared to laugh

Verified Credits (0)
Worked with Chris Rifkin? Share your experience and become verified!
Add Credits
Credit Notes
I have worked with many talented and amazing models since I joined here in 2006,as much as I would love to list every single one of them it woul dtake up most of my page,and inevitably I would forget a few.If you need any references the models I shot with in my port are credited
However,if anyone needs to see their name on my port ,sign here x__________________________



MUA/Stylists:
Jason Becker-640834
Jessica Covalla 710711
War Paint 573927