Details
Last Activity:
Oct 11, 2015
Experience:
Very Experienced
Compensation:
Depends on Assignment
See Less
Friends (1367)
About Me
IF YOU ARE INTERESTED IN WORKING WITH ME PLEASE FEEL FREE TO SEND ME A MESSAGE.
I have Black Hair. I have a small birthmark underneath my chin, I also have freckles just throwing all this out there to let you know. I love all my inperfections they make me, me!
I work in a office for my day time job and a Model by night, and I love every minute. I not only want to have beauty but brains too. I have a great personality and am very fun and easy to work with. I am very diverse I can do anything from punk rock to high fashion! If you wanna shoot it I can do it! I am not a full time professional model but this is my hobby and what I love to do and I feel that is comes to me natural that is why I love to do it.
I do wear extension I love them and the look real. Let's be honest who does not wear them these days. My natural hair length right now is cut as a long layer stack right at my ears.
Modeling is like telling a story, you have to make the character to make the picture fantastic.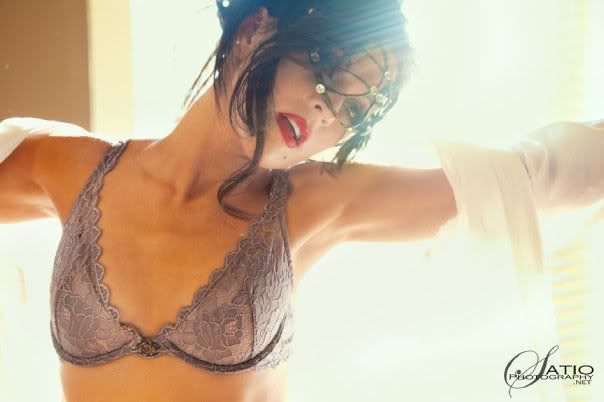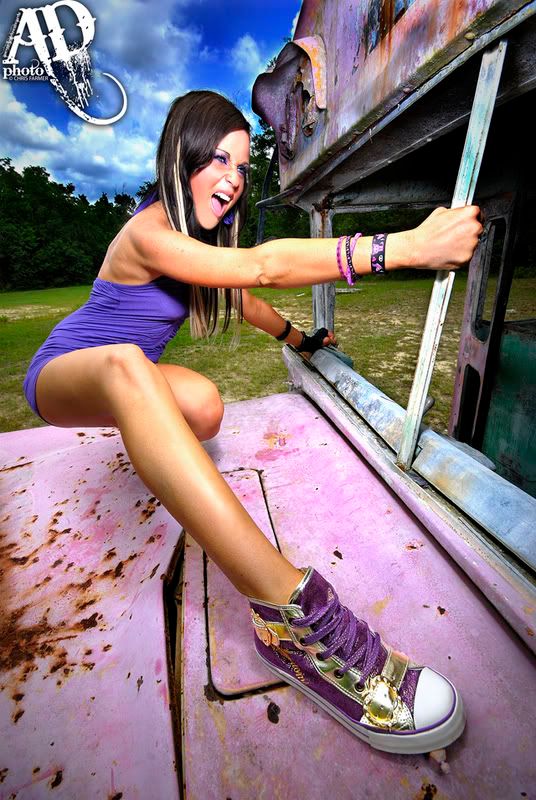 NEW AUGUST 2012 SWIMWEAR SHOT!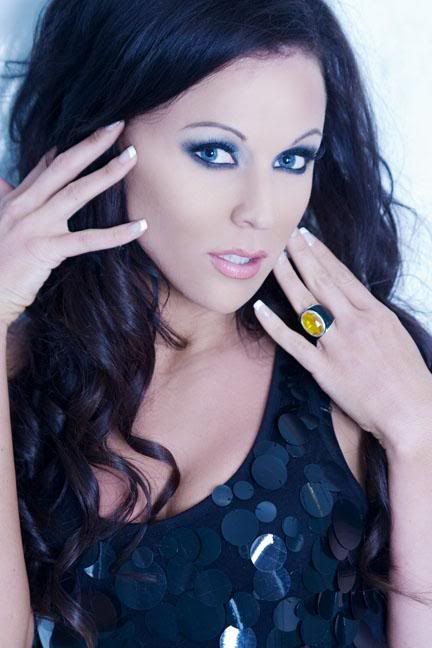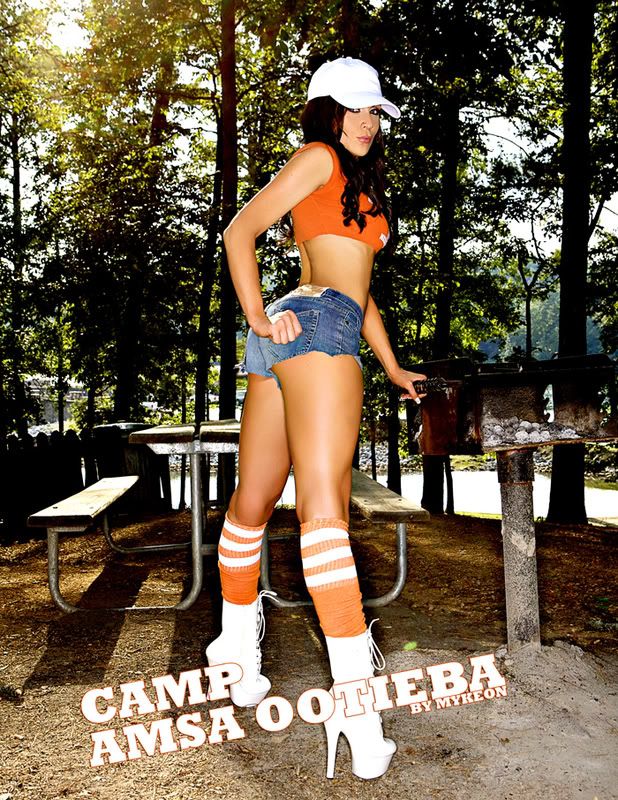 If you are a out of state photographer travel needs to be paid for unless we can work something out that fits for both of us.
I do some TFP.
Sorry but NO NUDITY, rarely implied nude but only if I am comfortable with the photographer.
Here is a list of the photographers I have worked with and there are alot more to come:
Mykeon Magic City Studios- ( 6 Shoots)
Danny Griffin
Fred Besson-(4 Shoots)
Mary Ellen
Nick RNL Photography
JM Polsfuss- Fast & Sexy Magazine
Hugo Sivad the Photgrapher- FDM Magazine
KT/359
Gary Grimes
Jason Hill
Chris Farmer of Ascending Downwards Photography
Chasen of Particle 9 Photography ( 2 Shoots)
Gary Stevens of Robot Santuary Productions
Jack Criswell- ( 2 Shoots)
Atomic Dots Photography
Jack of Southern Exposure Photography
Wendi of Satio Photography- Main Stream Fashion Shoot
John Pope Photography
Carbon Decay 2012
Dreams Photo- Ken Adkins 2012
Visual Cocktail Studios 2012
Rick Taylor Photography 2012
Gus McTavish 2012
Chalo Garcia of Intermodelo International 2012
Dan Haverty 2012
Hal Yarbough of Dare to Wear Swimwear 2012
David Sutton of DPS 2012
MUA'S I've had the pleasure of working with:
Nadia Brianne
Jodie Gross (Jodietothemax.com)
Bernadette Cherie
Nichole Jenise
Christina Zolotova Cometika
Samantha Sizemore (Myself)
Wendi of Satio Photography
Chasen
Haristylists:
Oliver B Adams
Jodie Gross
Nichole Jenise
Samantha Sizemore (Myself)
Melisa of Mop Salon in Homewood
Travis Kelley of Shear Terror Hair Designs
Wendi of Satio Photgraphy
Verified Credits (0)
Worked with Samantha Sizemore? Share your experience and become verified!
Add Credits
Credit Notes
"Make It Happen" Music Video Model/Actor- September 2013
(Ricky Jarman/Ricky Jay Artist for Video Above) Coming out in November 2013
High Fashion Shoot - Duncan McKinnon Photography May 2013
Seeums Bikini Shoot - April 2013, May 2013
Model Mentor- Paradise Bash Bahamas April 2013
Car Show Model February 2013
Wild Animal Make-up High Fashion Shoot- Magic City Studio, Make-up by Nadia
Fashion Shoot- Rick Taylor Photography November 17, 2012
Music Video Shoot in Nashville Tn October 28, 2012 with Redneck Social Club
Model Mentor & Bahamas Photoshoots October 11th-16th with David Sutton DPS, Chalo Garcia of Intermodelo, Dan Haverty, Hal Yarbourgh with Dare to Wear Swimwear
Seeums Bikini Shoot July 2012-Dreams Photos
Official Seeums Bikini Model (
http://www.seeums.com
)
Bahamas Swim Photoshoot 10-14 of May for winning top 12 Bikini Finals for Paradise Bash Company- Photography by Gus Mctavish
Promoter for Poynt/ Fax Wax- Nascar Races in Talladega Al May 2012
Published in Gents Club Magazine- April 2012 Issue
Lingerie Glamour Shoot- Visual Cocktail Studios Photography- March 2012
Alternative Latex Shoot- Carbon Decay March 2012
Seeums.com Bikini shoot with Dreams Photo February 2012
2012 Paradise Bash Model Winner
Lingerie for Fun Fashion Shoot with my Mykeon of Magic City Studios- August 2011
Chevrolet Promoter- April 2011
Fashion Shoot- John Pope Photography April 2011
Calander Submission Shoot Feb 2011 w/t Wendi Satio (Satio Photography)
Bridal Shoot February 2011- Derek of Agape Media and Chris McKay.
Robin Hood Shoot Oct 2010- Chasen of Particle 9 Productions
American Curves Presents- Lingerie Summer 2010 Edition- 8 Page Publication. Playboy Golf Tournament Playboy Mansion Girls of Golf- March 2010
Main Stream Fashion Shoot- Satio Photography( Jan 2010)
Playboy Golf Tournament October 2009- (Made the top five going to the Playboy Mansion for Playboy Finals March 2010
Fall Fashion Shoot with Fred Beeson-November 200
I was published on a Poker Chip August of 09 for Rounder Poker Magazine
Rounder Girl Model- August 2009 @ Harris Casino in New Orleans
Bama Babe for Rock 99.5 (Published on Poster)- August 2009
Golden Empire Clothing Shoot-April 2009
Aphrodite IX (Comic Book Character In case you dont know) Shoot- Chasen of Particle 9 Productions/ Photography
COED Magazine- April 2009
Rounder Girl Model- Rounder Magazine March 2009 @ The Gold Strike Casino
Rounder Girl Model- Rounder Magazine Jan 2009 @ The Southern Poker Championships @The Beau Rivage Casino in Biloxi, MS
Crown Royal Girl- 2008 and 2009
Ol Skool Rodz Magazine Feature Model- 2009
Gulf Coast Motorsports Cover Model- December 2008
Love Stuff Lingerie Fashion Show- Runway Lingerie Model-October 2008
Monroe's Reveal HAIR/FASHION Show- Runway Model- September 2008
MUA for Alex Wheeler Empire Seven Shoot-August 2008 (She is on my top friends if you would like to see my work)
Particle 9 Productions- Girl of the month for September
Extreme Fight Night Ring Girl- June 2008
Pink Party Fashion Show (Benefit for Breast Cancer)-Runway Model-2008
Empire Seven Clothing Line Model-2008
FDM Magazine Model-2008 (Issue Debuts this summer)
Fast and Sexy Magazine June & July Issues- 2008
Cache Fashion Show- Runway Model 2008
Vulcan Vixen May- (105.5 the Vulcan.com)- 2008
Project 961 Rock Car Promotion Photoshoot in ATL- Metal Shop Girl 2008
ESPN Promoter-2008 Talladega Nascar Races
Construction Cuties 09/10 Calendar Shoot-2008
Maxim Hometown Hotties Finalist Week 3 (Alternate for Top 100)
Ring Girl- Battle Ground Productions- January 2008
Ring Girl- Combat Sports/ Gorilla Grappling 2007/ 2008
Banner and Business Card Model- Mykeon's Photography Web Site and Model Cards 2007/2008
The Birmingham Weekly Magazine-Full page picture and article 2007
Upgrade Magazine- Party Promoter 2007
Upgrade Magazine- Cover Model plus inside Swimsuit spread
2007
Good Day Alabama TV Show- Live modeling segment for fashion show 2007
Juneteenth Fashion Show- Runway Model 2007
Real Life Fashion Showcase Fashion Show- Runway Model for seven different designers 2007
Upgrade Magazine- Picture Ads from Real Life Fasion Show 2007
ABB Robotics Promoter- 2007
Jack Daniels Girl- 2007/2008
Bacardi Girl- 2007/2008
Jose Cuervo Girl-2007/2008