Details
Last Activity:
Oct 25, 2022
Experience:
Very Experienced
Compensation:
Depends on Assignment
See Less
Friends (6841)
About Me
Thanks for visiting my profile. Despite the logo, I have no web site (yet). I want to get a few more shoots in (and re-retouch some of my earlier photos) before that.

This is my profile for artistic and fashion nudes and implieds. The number of my primary MM account is 2475887. All of my portfolios are works in progress.

If you're interested in working with me, please read this. It will answer many of your questions.

If I send you a friend request, it means that I like your look, admire your work and/or would like to work with you. If you're in the US but not in my area, it may also mean that I expect (or hope) to visit your area at some point in the future. When looking for a model or planning a trip, I begin with my Friends list.

I'm interested in working with ballerinas and other dancers, gymnasts, competitive bodybuilders, pregnant models, and more Asian models, and models with darker skin. One of my favorite lighting styles works best with darker skin.

You don't have to pose nude to shoot with me (but it might help if you want to be in *this* portfolio). I shoot most genres.

I have a list of 15 male models who have volunteered for m/f couple shoots up to and including nude. Let me know if you're interested…

As time permits, I'm open to selective trade work that will benefit my portfolio(s) as well as yours. One way to get my attention is with an irresistible concept or idea. I have several of my own, but a killer concept isn't really necessary with artistic nudes – just artistry.

If you're interested in a shoot, don't hesitate to contact me. Lately much of my trade work is with models who want to be published or in galleries. I request a release for all trade work. It's a cliché, but my paid work always comes first. I like to eat (and sleep indoors).

My first job in photography was a paid internship with a metro daily newspaper at age 15, the summer before I started high school. I've been shooting ever since – professionally until 1981, when I took a job that involved hiring and working with photographers (but not shooting).

My first fashion clients, beginning my freshman year in college, were Harold's Stores (a chain of menswear stores), a small group of menswear stores owned by the late actor James Garner, and Neiman Marcus.

Over my lifetime, I've had hundreds of photos published in magazines, many thousands in newspapers, several exhibited in galleries and, while I was in high school, one on the album cover of a 12-inch vinyl LP record that reached #7 on the Billboard Pop Albums chart. I've recently started shooting for publication and exhibition again.

A photographer can't guarantee publication. Only an editor or publisher can guarantee. Most don't, because they like to keep their options open until the issue goes to press. Those who do guarantee reserve the right to change their minds (whether they say so or not). Photos that are pending publication may be in limbo, as far as portfolio use is concerned, for six months or longer.

My average post-processing time is about three hours per photo. Typically, I retouch only the best 1-2 percent of photos (typically about 5-15 images) from a shoot. I don't allow others to retouch my photos (with the occasional exception of a professional retoucher, working under my direction), and I don't send out unretouched photos.

Many people on MM, when they decide to do a shoot, schedule the shoot and then decide what to shoot. To me that's backwards. How do you know whether you'll need two hours or two days?

I want to plan the shoot – genres, concepts, looks, location (or studio), moods, wardrobe, props, etc. – with the model before scheduling the shoot. That way everyone knows what we're shooting, where, in what order, what is expected and what to expect.

Communication is important, and my emails to models I'm planning shoots with tend to be epic epistles. Laying all the cards face up on the table from the beginning helps to avoid misunderstandings later on.
Verified Credits (2)
Worked with Barely StL? Share your experience and become verified!
Add Credits
See Less
See All Verified Credits (2)
Credit Notes
Models (in this portfolio, most recent ones at the bottom):
diaphanous love – 2499081
Desiree26 – 2783135
MickCetera – 2606914
Lorayne York – 1166381
Miss Ashley F – 682130
April Berry* – 1034118
Ladi KNS** – 3146308
Kevin Sanders*** – 1944106
E e v a – 578164
Love June Ann – 641711
Jacob Dillon**** – 2899203
PaneeWai** – 3226930
Tiffany Nacke – 2210284
Lindzy24 – 3420966
FAC – 3338298
Ivy Lee – 484449
taryn_hoadley – 150303
Salena Renee314 – 3584380
Svana Raya (not on MM)
* = multiple shoots (for this portfolio)
Makeup and Hair:
Diaphanous Artistry – 2773363
Robert Starks – 2263018
Stay Paparazzi Ready – 2808038
Angela Cochran – 3219270
Sweet Stylez and Faces – 3266591
Alexandria MUAH – 2133329
March 14, 2017 March 26, 2015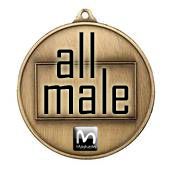 December 20, 2015 October 12, 2014 October 11, 2014
April 26, 2015 October 10, 2014 May 21, 2013
April 23, 2015 December 19, 2014
April 19, 2015 April 17, 2014 (18+)
April 12, 2015 March 20, 2015
March 27, 2015 September 16, 2014
March 23, 2015 November 22, 2014
February 19, 2015
February 18, 2015
November 1, 2014
October 24, 2014
October 13, 2014
March 14, 2017 March 13, 2017
March 6, 2017 March 2, 2017 April 19, 2015 (18+) April 16, 2015 (18+)
April 8, 2015 (18+) March 22, 2015 (18+) March 15, 2015 (18+) February 14, 2015 (18+)
February 8, 2015 (18+) January 28, 2015 (18+) January 16, 2015 (18+) January 15, 2015 (18+)
January 12, 2015 (18+) January 7, 2015 (18+) January 4, 2015 (18+) January 3, 2015 (18+)
January 1, 2015 (18+) December 26, 2014 (18+) December 7, 2014 (18+) November 26, 2014 (18+)
November 20, 2014 (18+) October 30, 2014 (18+) October 25, 2014 (18+) October 16, 2014 (18+)
October 7, 2014 (18+) October 5, 2014 (18+) October 4, 2014 (18+) October 3, 2014 (18+)
Oct. 25, 2013 (18+) Oct. 6, 2013 (18+) Sept. 22, 2013 (18+)
* * * 18+ contest winners are noted in the individual photo's caption field. * * *