Details
Last Activity:
May 16, 2021
Experience:
Very Experienced
Compensation:
Depends on Assignment
See Less
Friends (1962)
Lists (3)
Beauty and Speed's list of killer photos
5 Photos
BnS Beauties on MM
4 Photos
Potential BnS Beauties..
0 Photos
See Less
About Me
*****Go FACEBOOK me before you do ANYTHING ELSE!!*****
http://www.facebook.com/BeautyandSpeedMag
BeautyandSpeed Specializes in VIDEO too!! 3 HD cams available.. PM me if you want a video like THIS...
http://vimeo.com/18253757
or THIS....
http://vimeo.com/30713609
or even THIS...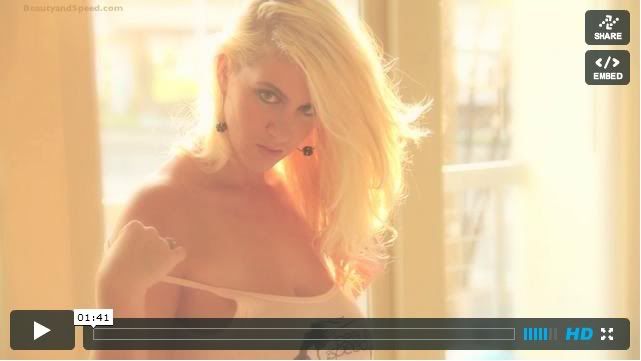 http://vimeo.com/26990006
******ALL MODELS NOW NEED SOLID EYE_CATCHING VIDEO IN THEIR PORT!!*****
BEAUTYANDSPEED Productions is a ONE-STOP SHOP for ALL your PHOTO-AND-VIDEO NEEDS!!
*************AMAZING RATES to work within ANY Budget!!****************
See the BnS Girls in ACTION Here:
http://vimeo.com/18876528
http://vimeo.com/14064509

So you wanna be a BNS girl...
go HERE to apply..
http://www.beautyandspeed.com/girls.html
Check out BeautyandSpeed's last event here..
http://vimeo.com/17146992
Emample of a Feature article (for YOU, It's a TEARSHEET) in our magazine..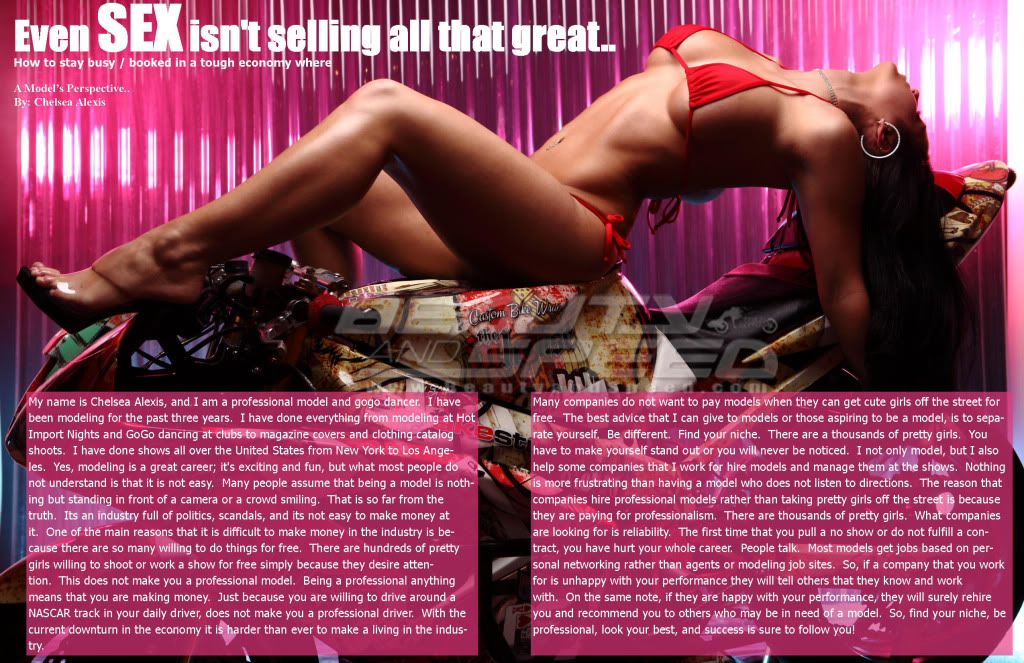 Our newest Magazine cover..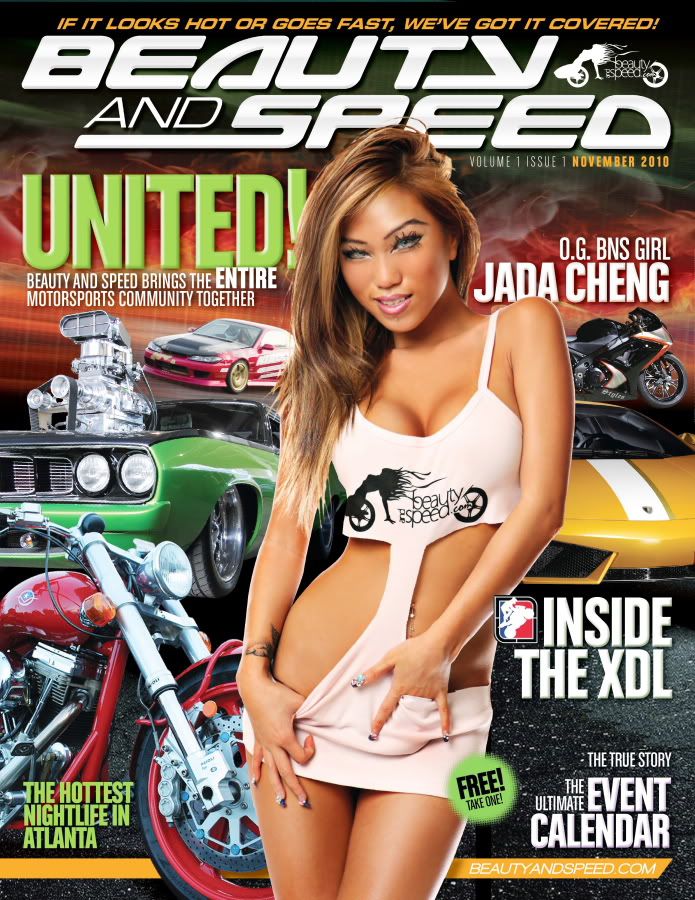 On TFP's...
I consider photography a trade, similar to an electrician, plumber, or mechanic. It takes several years of rigorous study and countless hours of practice to really excel at your job. Would anyone ever ask their mechanic, "I have a car that needs some engine work, how about you repair it for free this time, and the next time the engine blows up, I just might pay you for it." Why is this not acceptable, but it is deemed perfectly reasonable when that mechanic is substituted with a photographer? It actually makes less sense to me. Or how about this situation, "You fix my leaky pipes, and I'll give you a little byline on a sign in my front yard." Let me call my utility company and see if they'll accept bi-lines as payment. Last time I checked bi-lines and "future" gigs don't pay the bills. There ARE rare occasions where TFP's are a viable option, but I've paid my dues in this industry, and my work WORKS.. So please, don't patronize me.
Thanks,
Yup, Looks like Beauty and Speed has landed yet another Hottie in Maxim-Land! Be sure to go online and vote for my girl Amanda asap on Maxim.com! (she's in Week 9 folks)
From Sara Clark Memphis, TN MM# 1470779
My experience with Beauty and Speed was incredible! My friend and I drove all the way from Memphis, Tn just so I could shoot with Beauty and Speed for 1 day and it was well worth it! Reggie is absolutely an amazing photographer and person! He took my friend and I out the night before and that is probably the best time we both have had in awhile! We both felt like rockstars being with Reggie. It was one of those nights where you didn't want the night to end. The night totally rocked!
The shoot the next day went awesome and so smoothly. He taught me so many things I can now put to use in my modeling career. He was very professional the entire time (even the night before) and was a gentleman. I felt very comfortable the whole shoot and felt like I had already improved so much just from the 5 hours I shot with Beauty and Speed. I cannot wait to do more modeling with Beauty and Speed! I would definetely refer anyone to them. Reggie truly is a great photographer and a fun/lively person to be around! Looking forward to my next trip to Atlanta!
BnS is taking over the TWO wheeled industry for 2011!
The BnS GLAM-SQUAD can bring out the BEST in ANY model!!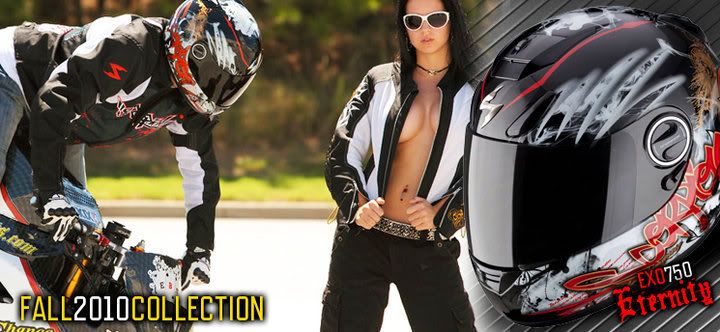 Check out the Studio folks! It's where the MAGIC happens!
Rates for this fully equipped, 24ft Cieling loft studio are as low as 39.00/hr Call 706-813-4161 to inquire / schedule!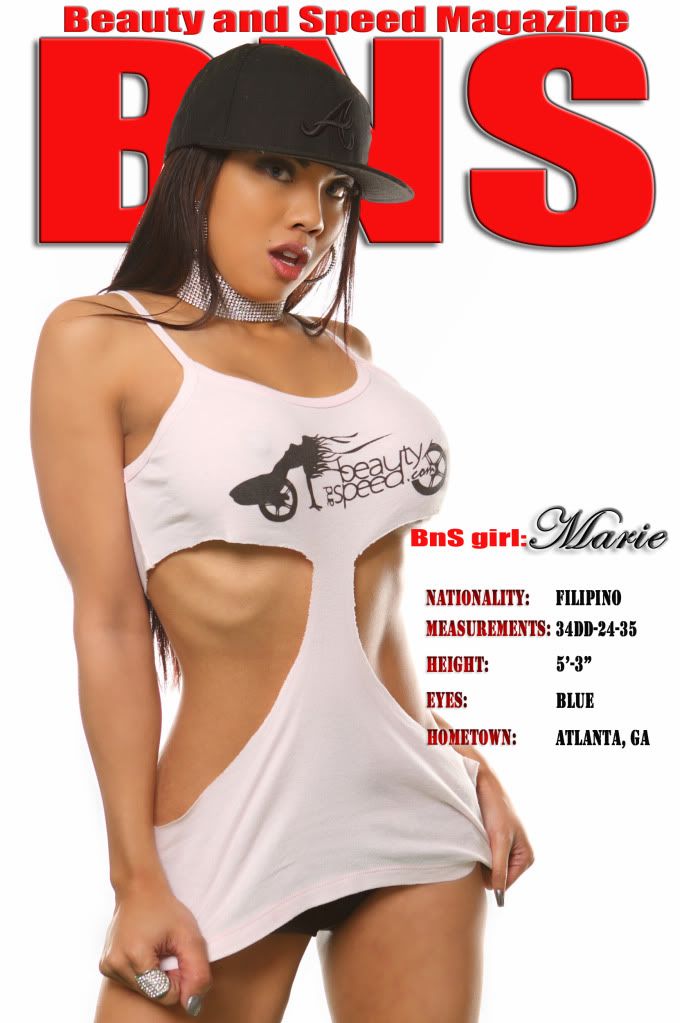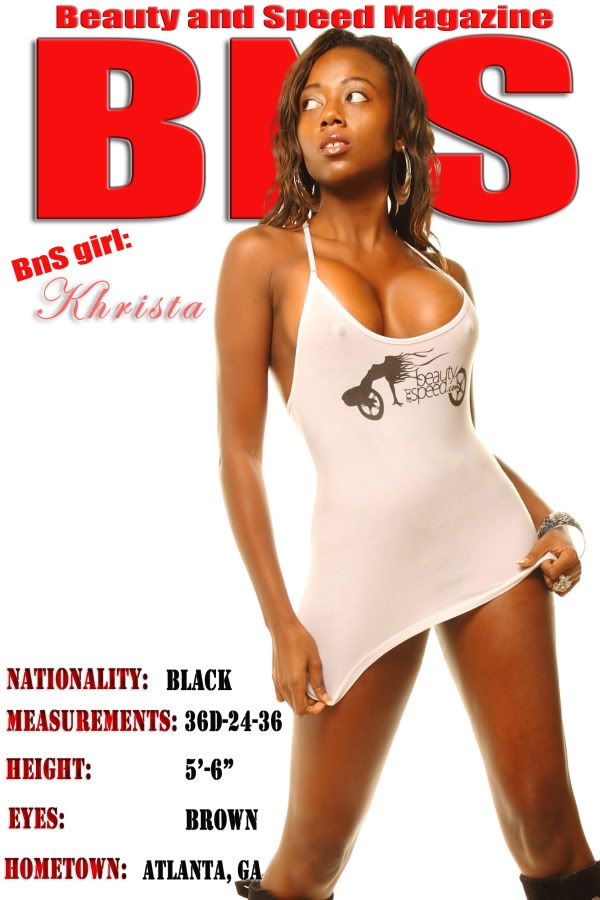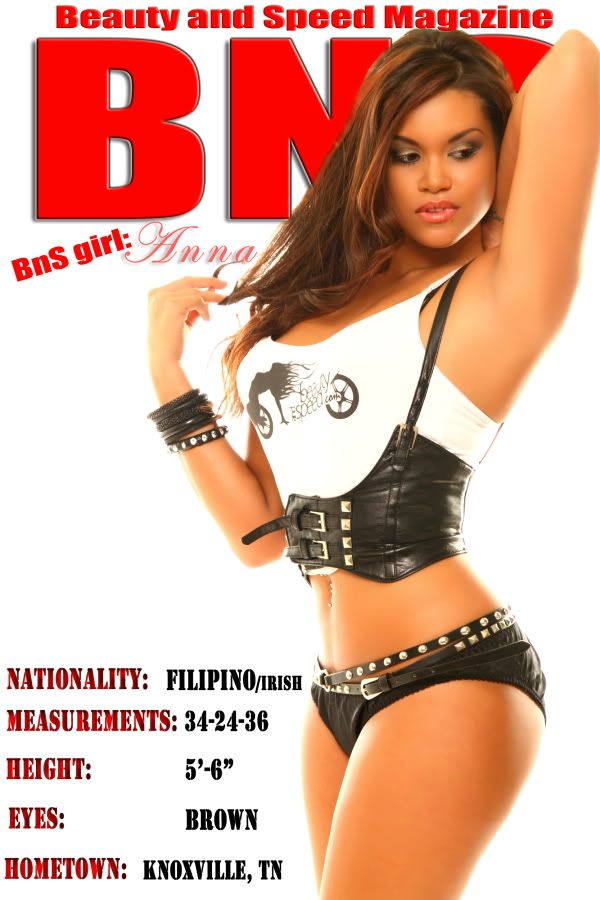 BeautyandSpeed is an EXTREME LIFESTYLE E-Zine..
If it looks HOT or goes FAST, We've got it COVERED!!
Below is my CREW.. We know how to get the job done..
____________________________________________________

On ESCORTS...
I don't Mind them at all.. Usually puts the model at ease.. I'll usually put them to work!! Hey OIL-BOY...



______________
I BREAK MODELS.. like NEWSPAPERS BREAK HEADLINES.
I have quite the track record for finding and working with girls with NO EXPERIENCE and propelling them into publications like Maxim, Ja'Dore, and Playboy.

I also get published regulary in J'ADORE Magazine which can be found on NewsStands everywhere!



The features below can be found in THIS issue of J'ADORE in their entirety..








_________________________________________________
[b]BnS Beauties get FREE GEAR.. (you gotta model it..)
chumps... Well, they just gotta pay for it.
We're doing SO MUCH for Other folks, that we BARELY have time for our OWN website, but do not fear..It's always a work in Progress!
So with that said.. LET'S GET CRACKIN'!!!!
-------------------------------------------------------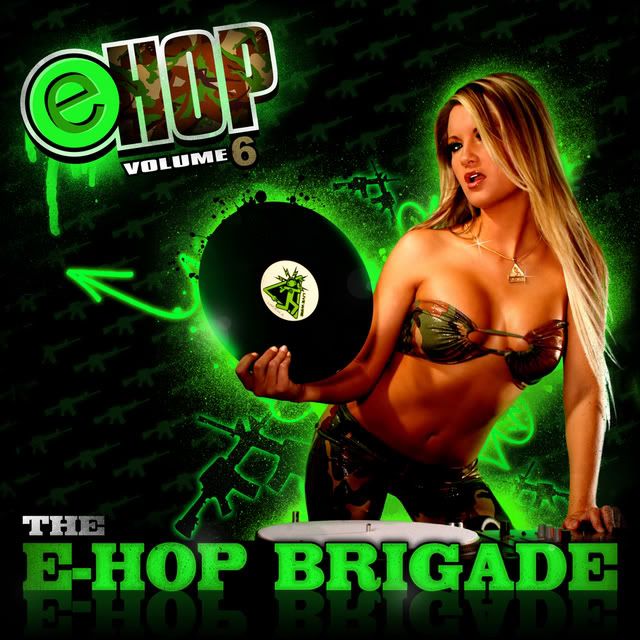 Album cover for 3 bad Brothas E-hop Volume 6 with Behind the scenes Vids on the CD! Go get that!
............. A word on ESCORTS. [/b]
They are WELCOME!!! as long as they do NOT disrupt the shoot with..
Wolf-whistles, Camera phones, Co-Directing.. Bodily Noises, excessive drooling, ect..
Honestly, if you're becoming an idiot, I'll STOP the shoot and You'll have to deal with an ANGRY model on the way home .......... (yeah, it HAS happened!)
I ACTUALLY make it FUN for escorts, especially if they are significant others!! I'll put 'em to WORK!
.............. Hey OIL-BOY.. You MISSED a SPOT!!!
**********************************************
Check out my daily interactions with models in the community..
http://www.Facebook.com/BeautyandSpeedmag
Verified Credits (0)
Worked with Beauty and Speed? Share your experience and become verified!
Add Credits
Credit Notes
I am regularly published in: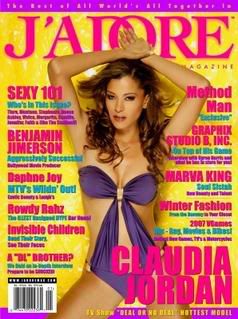 J'adore magazine (http://www.jadoremag.com)


MAXIM online magazine (http://www.maxim.com)



Pure Hot Models (http://www.purehotmodels.com)



VBC (http://www.VirtualBikiniContests.com)

Live Wire Entertainment

Beauty and Speed (of course

(http://www.BeautyandSpeed.com)

NOTE: If someone claims to have "worked" with me, please confirm it with me before anything. Just because we met or I was with you at the same place and at the same time does not mean that I "worked" with you.
Sydney MM# 252875 Suwanee, GA
Reggie,
Thanks for providing me this great opportunity to shoot with you this pass week. I had such an amazing time working with you. This has been by far, one of my best experiences yet. It wasn't just any ordinary photoshoot. I actually had a lot of fun throughout the entire time of our shoot. Your quality of work and character shows that you are a very creative and progressive person. You are truly a wonderful, talented, and astonishing photographer. I believe that the ending results will show what a fantastic photographer you are and what great experiences we've had throughout this shoot. I definitely look forward to working with you again soon.
Sincerely yours,
Sydney Siu
Zoya MM# 289911 Lilburn, GA
Our shoot was awesome!! I have worked with a few other photographers before and they didn't seem to know what they were doing, I always ended up waiting for shoots to be over. With our shoot, hours just flew by. I enjoyed our shoot so much. You were proffesional and fun, and I was totally comfortable with you. I WANT to work with you again! You rocked it man!!
Zoya
Lovely Linda MM# 467513 Knoxville, TN
I had one of the greatest opportunities in my life on 7/30! I participated in a photo shoot with Beauty & Speed out of Atlanta, GA.
I have worked with some of the nations most "talented" photographers. Those who photograph women for international magazines and have worked with the likes of Jenna Jameson, etc. But none are as talented as Reggie! He was by far the most creative or worked as hard as Reggie!
If I was to choose 1 photographer for the rest of my life, it would be Reggie at Beauty And Speed! I know you would feel the same way!
I hope to have the opportunity to work with him many more times in the future!
Linda
Annie Lee MM# 437716 Atlanta,GA
What can I say about Reggie and crew? ABSOLUTELY nothing that will cover the experience I had with Donne, Reggie, Tommy, and gang. It was the a really fun photo shoot with no pressure at all. After lots of time spent (almost a whole days worth) I know the pictures we took looked fabulous (I got to sneak peek on the camera).
Reggie is truly an amazing photographer who knows what he wants. From the car, to the pool, to the apartment setting, and finally back at the studio, everyone was always energetic and really a GREAT atmosphere to be yourself. I had plenty of Rockstar/Red Bull/Chocolate for PLENTY of energy to keep up! It was really awesome, I hope I get to work with you again Reggie!!!
XOXO
Annie
Ami S MM#133242 Mayseville,GA
I recently worked with Built4Speed and had an amazing time. These guys are great and we got some awesome pics. I was honored to get a second opportunity to work with them and I look forward to planning more shoots with them in the near future. I would definately suggest you take the time to check these guys out!
Amber Michelle Jacksonville, AL
Photoshoot with Reggie and my girls!!
Where to start.......well it all started with a little New Year celebration in Atlanta!!!! We had the best time ever. We stayed in the Hilton all weekend living the life of true celebrities! We met up with Reggie Saturday evening, got to lookin real fly, and took what seemed like 100's of great pics. After the shoot Reggie invites us join him along with a few other of his close pals....photograghers, club owners, and of course some other hot ladies. Well,,,,,when we arrive to the restaurant, Shout, we were speechless. You feel like a celebrity just walking into this place. We got valet parking and escorted in to our table joining the rest of our lovely crew. All eyes were on us!!! This place was beautiful.......the booths were aligned in red velvet with candles on our tables, the music was so crunk (club-like), and upstairs was a club in its-self!! After getting a very quick buzz on what seemed to be pure Bacardi ( I ordered Long Island Ice Teas), we were on our way to club Compound, one of the top clubs in Atlanta. We were escorted there and got the privalege of walking in front of the line that maybe......maybe....had at least 150-200 people standing in it. We kinda sang to ourselves "' Don't cha wish your girlfriend was hot like me"" Ha HA. Thats only the beginning of it though. As we were escorted into the club VIP, our party of 17, no shit, was led all the way to the back. We had to walk through 4 or 5 different huge rooms that looked like individual clubs themselves. It was crazy how huge this place is and absolutely the best club I've ever been to. So as we're walking behind this guy leading us to our VIP section, we're thinking "OH great, we're gonna be somewhere in the back". But wow......we were takin to the very back part of the club alright but this room was insane. All the way around the room was red-roped off for us. You had to be VIP to even walk up there and they already had bottles over bottles of liquoer waitng for us in our huge section. So we're all wondering why no one's in there yet because we had to just walk through 1000 people in the other parts of the club. It didn't take two seconds for them to move us in our section and get us our drinks when they open these two huge doors in the front of the room and here came the crowd. The room was filled shoulder to shoulder in the matter of minutes. We had the best time. We danced all night long, got pictures taken of us all night, and met so many important people. It was an opportunity of a life time. Reggie couldn't have made our couple of nights there any better. I can't wait to go back:)
Steph Yarbrough, MM# 276098
Reggie was extremely professional! If the picture or pose did not compliment me he moved on to something else. The greatest thing was using the lighting to enhance my best features and eliminate my imperfections. I did not have any concerns with my comfort. Time was not an issue we worked continuously getting shots, going right into the next thing without a break. Thanks for a wonderful experience!
Steph
Alisha from Greenville, SC MM# 117653
This past Sunday I had a shoot with Built4Speed's Reggie. It was awesome. It was the most fun I've had at a shoot. We boxed, listened to "gansta" rap and a bunch of techno! We got some AMAZING shots! I did a boxing shoot with gloves and all! And then I was an ANGEL... yea me an Angel
It was really HOT though! And then we headed on over to the CAR WASH and did a shoot with Chris' WRX and a Mazda Speed 6. Let's just say that car wash got the most business it's had in a long time... haha... Reggie was GREAT! I will def recommend him to all my girls to shoot with him and I'll be going back to do it again!!
Julie from Atlanta, GA MM# 170096
this past sunday i went to go try out for the built4speed.org bikini team..had an awesome time..Reggie aka Biggie was awesome, not only is he talented but hes real awesome to be around!! the shoot was fun, we had a blast, the girls were great!!
http://www.myspace.com/lady350z