Details
Last Activity:
May 22, 2020
Experience:
Very Experienced
Compensation:
Paid Assignments Only
See Less
Friends (1406)
Lists (10)
Beautiful And Amazing!!!
303 Photos
Beautiful Male Models
31 Photos
~Blue Eclipse Photography~In Other Portfolios
45 Photos
Colorado Models- I Want To Work With
7 Photos
Killer Makeup!!
154 Photos
*List Of Things I Want To Do*
28 Photos
Out Of State Models- I Want To Work With
45 Photos
Outstanding And Killer!!!
311 Photos
See Less
About Me
***I'm on here once in awhile but mainly use Facebook for updated portfolio- Message me to book a shoot for Summer!! :
https://www.facebook.com/BlueEclipsePhotography
No TF; Only Paid Shoots! My shoots are unique and one of a kind never done before and a lot of time and money go into making my concepts.
SHOOT ENDEAVORS
If you're interested please contact me!! and my list of thing I would like to recreate http://www.modelmayhem.com/list/121484
*40's Gangsters (Public Enemies)- Two Males
*Fantasy Stories- Sleeping Beauty & Prince. Snow White. Alice in Wonderland. The Little Mermaid
*DC Super Hero's Couples- Batman. Harley Quinn & The Joker.(Wardrobe Designer Needed)
*Female Models- Sunset/Sunlight- Grass Fields/Woods (Spring/Summer)
*Gas Masks Dark High Fashion- Female and Male Models (Summer) (WIP)
*Underwater Mermaids- **Need access to a Private Indoor Pool: Please contact me if you have or know someone with a pool!)
Blue Eclipse Photography a Fashion & Fantasy Photographer. High Fashion, Avant Garde, Victorian, Glamor, Fantasy, Gothic, Emotional, Dance Ballet, Pin-up, Couples, Floral Fashion, Creative Ideas!
I'm self taught photographer for nine years; I also have an Associate of Arts Degree. I'm a multi-talented photographer- design/sew clothing wardrobe for my shoots, design sets for my shoots, makeup and some body paint, photography and editing. I learned a lot of my talent on my own and have grown so much over the past couple years. I'm very passionate about what I do and I love making people look beautiful and making fantasies come to life!
Trades
I do NOT do TFP shoots, Sorry. I put a lot of time and detailed planning in every shoot I do. Some shoots take weeks or months to plan a perfect concept/theme, props/wardrobe, locations, hair and makeup.
Rates
High Fashion & Fantasy Concepts: Start at $150 2-3 hour shoot: 2- wardrobe looks, 1 makeup look with myself, various props available for use, outdoor location or studio, 6 final edited images on CD, 1- 8x12 print for portfolio book- your choice; More prints can be purchased as well as final edits additional price. Depending on concept and theme- clothing, props, jewelry will be made/created for the shoot will be additional price.
Travel
Solid booked paid jobs and flight expensive provided, I am more than happy to travel to you with in the USA. Places to travel: Washington State, California, Hawaii, Arizona, Nevada, Ohio, Florida, Virginia, Pennsylvania.
On Location
I enjoy going outdoors when weather permits. I do a lot of on location shoots all over Colorado. I travel beyond Denver city limits into and far into Colorado old cities and towns.
Studio
My studio is out of my home in Englewood, CO. I also can travel with my studio at other locations.
Wardrobe & Styling
I have a collection of wardrobe for shoots. Gowns, Dresses, Corsets, Boots/Shoes. I have limited items and sizes. I am also a seamstress on the side with photography. I make clothing for themed shoots of mine. If you would like something custom made for a shoot please contact me for details!
Makeup
I do a lot makeup for my photo shoots including body paint makeup. If you would like me to do your makeup for a shoot let me know.
I'm looking to collaborate with talented Makeup Artists, Hair Stylists, Local Photographers, Local Clothing Designers and Outside of State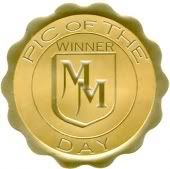 ~~1ST PLACE- PIC OF THE DAY MAY 30, 2011~~
~~3RD PLACE- PIC OF THE DAY MAY 16TH 2011~~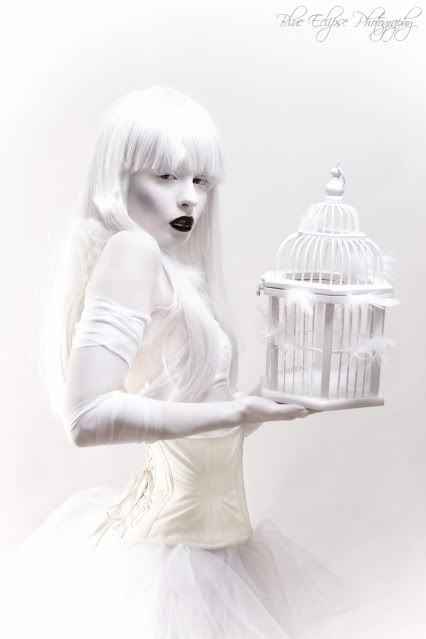 ~~2ND PLACE- PIC OF THE DAY OCTOBER 9TH 2011~~
My Modeling Portfolio: http://www.modelmayhem.com/2437828
Website
http://www.blueeclipsephotography.com
FaceBook
http://www.facebook.com/home.php?#!/pages/Littleton-CO/Blue-Eclipse-Photography/92587383387?ref=ts

*ADDED June 1st, 2011
Verified Credits (0)
Worked with BlueEclipsePhotography? Share your experience and become verified!
Add Credits
Credit Notes
**PUBLISHED WORKS**
One Life International Photography Competition: I am One of Nine Photographers Featured World Wide! August 2012 With Anita Joy #1116591 & Jon Jacobs #1299360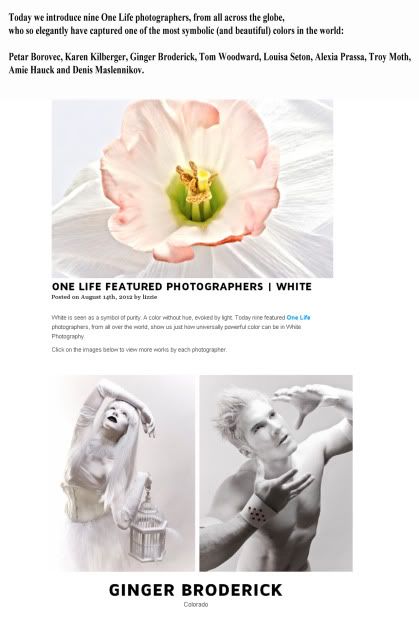 Giuseppina Magazine Cosplay Issue 10 Front Cover- April 2012~Model: Victoria Gail #2001597 & Clothing Designer/Makeup/Hair Stylist: J Chan's Designs #542467 RYDIA Final Fantasy IV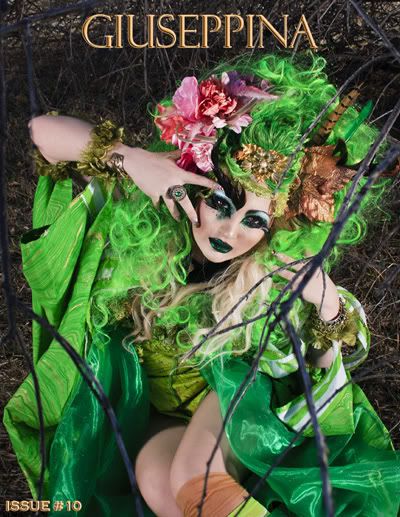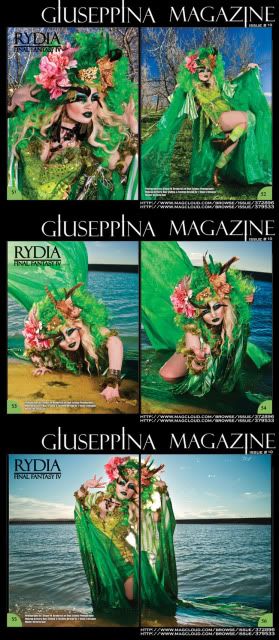 Gothic Beauty Magazine Online Feature February 2012~Model: Elena Yurgeneva #1608077 & Mask Designer: Vincent Cantillon #1703240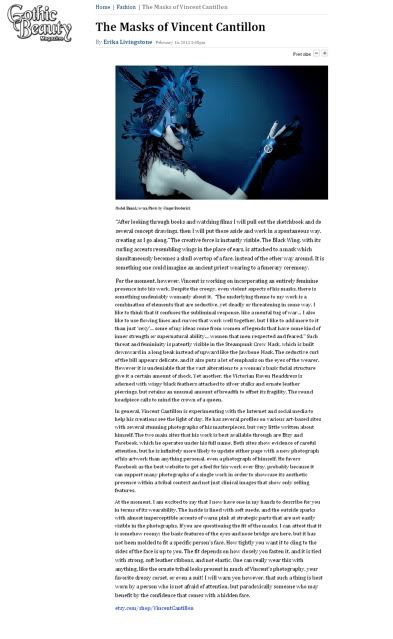 Dark Beauty Magazine Issue 9 Deluxe Version 2012~Models: Poison #1116591 & Adriana #1644840 ~ The White Series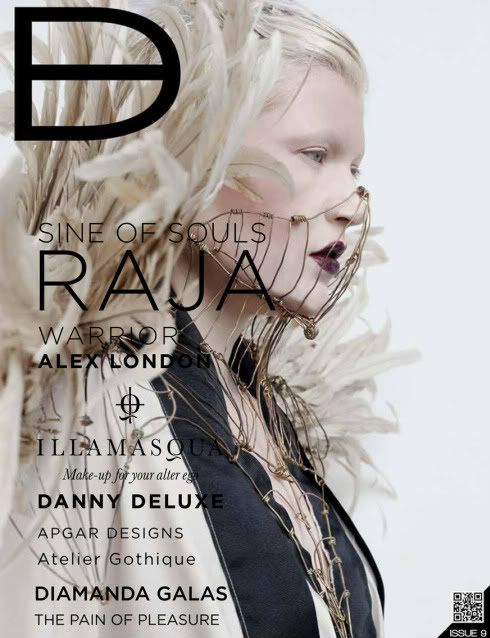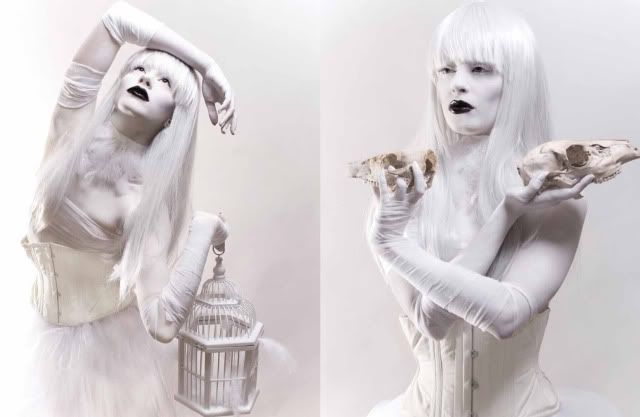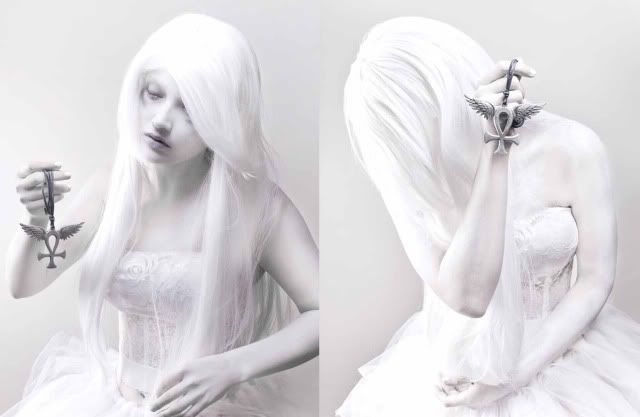 Refueled Magazine Winter Fall Issue No.6 2010~ Model Natasha Terry#1664920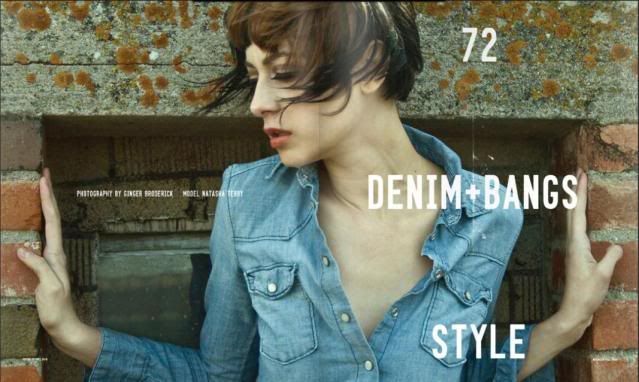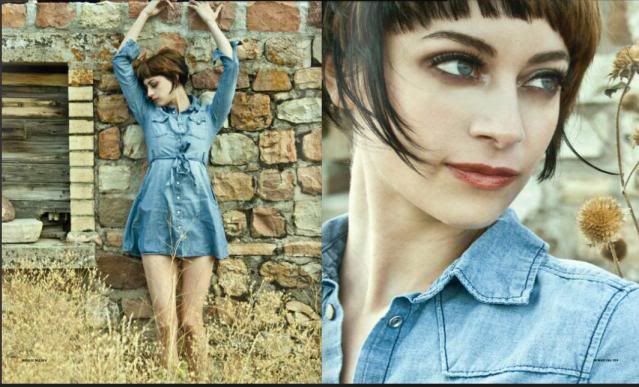 Sublime Rush Magazine Issue 006-Interview Feature Latex Designer: Paul Lell
Featured Works Together. Models: Stephan Valle, Bunny Lynn, Lily DeVille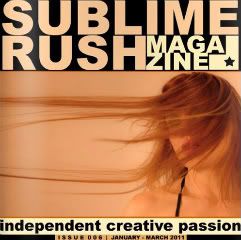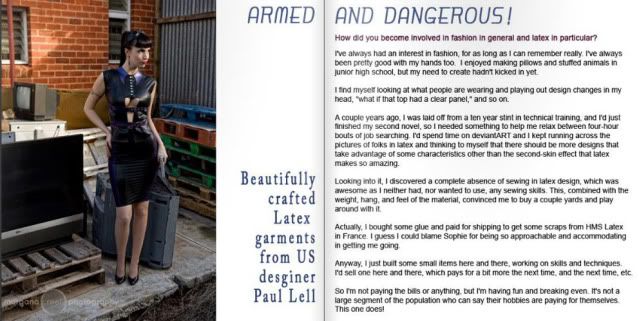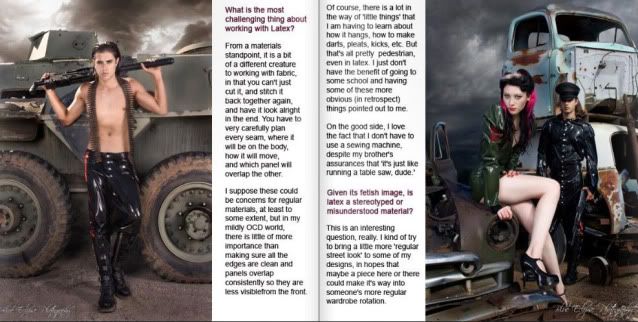 MODELS

Stephan Hampton-Valle
Megan Mool
2x Sabina Mcreedy
4x Erin Chavez
Jamie Crisp
3x Amy Miller
2x Melanie
2x Holly Markwalter
Jessi Hosler
2x Kristin Jean #371914
3x Amy Williams #649361
Andria Jay #187078
2x Geoff Grassau #898828
Ashley Martin #893764
Brandon Paul #762147
Rachel Valentina #848904
Jacki Renee #126252
Melissa Zarb-Cousin #1048368
2x Lauren Dandurand #712247
Brittany Nicole Lewis #748115
Kelly Eden #876719
3x Liz Lowe: #1243054
3x Lily DeVille #814774
Katherine Carneiro #334866
3x Christina LaFon #1471733
2x Masha Pichugina #1305694
Athena #1546230
5x xxPoisonxx aka Anita Joy #1116591
Joali Lynn #1506310
2x Selene Lynch #1620963
Lukas S #1308380
Skyler K #281751
Sophia Holmgren #1530712
Johnny Jackson #721241
Holeigh Hiatt #1717773
5x Bunny Lynn #1504507
Corina Drew #1485907
Tasha Irene #1664920
Sebastian Mazur #1650467
5x Victoria Gail #2001597
Jesse Elksrunning #1071013
Elena Yurgeneva #1608077
3x Adriana Michelle #1644840
Asphyxia Alt-Model #1086651
Jon Jacobs #1299360
2x Vinobia Knox #1793064
Melissa Moxie #342103
Desi Lane #1640384
Hyatt #2508181
Katie Etcheverry #2185146
Juju Bat #2476681
Evonne Moy
4x Kyris #475990
Mandi Dawn #1440742
Ian Machine #2172919
Radha Kotliarsky
MAKEUP ARTISTS

Makeup By Janine #887932
4x Belle Amore #1135244
4x Lily's Looks #1410955
2x In Your Face Makeup Artistry
3x J-Chan's Designs #542467
Caitlin Musgrave #1645710
Megan Newton
Isabelle Kai #2221691
Nicole Rushton
CLOTHING DESIGNERS &WARDROBE STYLIST

3x Jean Marie Designz#1412461
4x Paul Lell Designs #1002058
5x J-Chan's Designs #542467
Miss Alphabet #497102
3x Xavia Schmidt #1671202
Tom Banwell #2217962
Vincent Cantillon #1703240
3x Midnyte Fantasy #1639034
HAIR STYLISTS

Lacey Grady
Kassy Batemen
Roxy Rebelle Salon
4x Christina Nunley #851421
Tina Miller
PHOTOGRAPHERS

4x Toxic9 Studios #531257
Benjamin Linden Photography #136206
Trevor Alyn #290156
2x Bailey Lynn Photography #1218139
FASHION SHOWS & EVENTS

Rebelle Salon- Something Blue Fashion Show -July 2009
Star Festival Cosplay- April 2010
Hottest Tattoo Babe Contest -Castaways Lounge- April 2010
Zombie Bash- Westminster Mall- June 2010
MAGAZINE FEATURES & PUBLICATIONS

Refueled Magazine Winter Fall Issue No.6- 2010
Sublime Rush Magazine Issue 006- 2010
Gothic Beauty Magazine Online Feature- 2012
Dark Beauty Magazine Issue 9 Deluxe Version- 2012
Giuseppina Magazine: Cosplay Issue 10 Cover 2- 2012
One Life International Photography Competition:
One of Nine Photographers Featured World Wide- 2012