Details
Last Activity:
Oct 09, 2014
Compensation:
Depends on Assignment
See Less
Friends (1618)
Lists (39)
Bree's List of Killer Photos
60 Photos
I gotta try these
28 Photos
I gotta try these-AVATAR THE MOVIE
4 Photos
I gotta try these-AWESOME PHOTOSHOP WORK
155 Photos
I gotta try these-BODY PAINTING
62 Photos
I gotta try these-BUBBLES
31 Photos
I gotta try these- CANDY SHOP
99 Photos
I gotta try these- COWBOY CUTIES
80 Photos
I gotta try these-EXOTIC ANIMALS
67 Photos
I gotta try these- FANTASTIC LOCATIONS
66 Photos
I gotta try these-FANTASY
124 Photos
I gotta try these-FRAME IT
50 Photos
I gotta try these-FUN WITH FOOD AND DRINK
66 Photos
I gotta try these-FUN WITH PAINT
18 Photos
I gotta try these- GIRL GIRL
142 Photos
I gotta try these-GIRLS WITH GUNS
81 Photos
I gotta try these-GUITAR PARADISE
105 Photos
I gotta try these- H2O
28 Photos
I gotta try these-HIGH FASHION
58 Photos
I gotta try these-HOT UNSETTLING SHOTS
17 Photos
I gotta try these-KILLER MAKEUP
82 Photos
I gotta try these-KILLER POSES
120 Photos
I gotta try these-LAUNDRY MAT INSPIRED
36 Photos
I gotta try these-LIFE SIZED BARBIE
14 Photos
I gotta try these-MARTINI GIRLS
17 Photos
I gotta try these- NEWSPAPER FASHION
13 Photos
I gotta try these-OUTSTANDING CONCEPTS
67 Photos
I gotta try these-PINK AND MORE PINK
39 Photos
I gotta try these- SANTA BABY
45 Photos
I gotta try these- SHOES SHOES SHOES
16 Photos
i gotta try these-SPORTS
72 Photos
I gotta try these-SUPPORT OUR TROOPS
59 Photos
I gotta try these-SUPPORT OUR TROOPS
0 Photos
I gotta try these-VAMPIRES
38 Photos
I gotta try these-VINTAGE
80 Photos
I gotta try these-WHO SAYS ITS A MAN THING
135 Photos
I gotta try these-YOU ARE THE BACKGROUND
22 Photos
Models with furry friends
82 Photos
See Less
About Me


FIRST OFF BEFORE YOU DO ANYTHING, PLEASE PLEASE PLEASE DO ME A FAVOR AND VISIT MY LITTLE SISTER'S PROFILE FOR ME AND SEND SOME MM "LUV" HER WAY!!! SHE LIVES IN ALBUQUERQUE, NM (SO FOR ALL YOU LOCAL PHOTOGS THAT NEED A NEW FACE...SHE IS YOUR GIRL!!!) SHE IS NEW TO MODELNG AND IS NEEDING ALL THE HELP SHE CAN GET!!! THANKS EVERYONE FOR MAKING HER DREAM A REALITY!
CLICK ON HER PIC BELOW
OR HER MM IS ALSO LISTED BELOW HER PICTURE: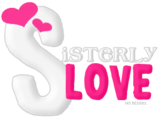 MM#1600947

PLEASE READ MY PROFILE BEFORE CONTACTING ME TO SHOOT. I won't waste your time, so please, avoid wasting mine. I know my profile is kind of long...OK, more like very long, but if you read through it once, it will save us a lot of time, it will save us going back and forth with unnecessary emails, and we can get to the good stuff much more quickly. If you read it and you STILL have questions...smile...ask me. Trust me, if you get through even half of it, you will absolutely rock my socks!!!
…Please leave a comment, list, tag, and or FR to let me know you were here.
Fly by friend requests? I could care less.
Do it, I'll still accept you. I don't have the time to see if you commented on photo #54 in folder 3 of my images or not. Go ahead, request me, I dare you, and fly away. Maybe we can be BFF's forever!!!

Ask, and I'll tell you...
CLASSY!!!
Stay true to myself.
Love to smile and laugh.
Still sleep with a teddy bear.
Intrigued with the creative and passionate side of modeling/photography.
Modeling is my second love, my husband is my first.
I don't sweat the friend thing...add me or don't, whatever! I'll still except you, maybe we could be BFF's forever! :0)
I spend way too much money at HEB, but I guess you didnt need to know that..but now you do.
I'm a hugggeeee dork and tend to laugh at myself and make fun of myself alot.
I'm obsessed with the internet LOL (if you cant tell already).
My best photo: Is my next one.
I believe my time is no more or less important than yours!
I consider on time to be late.
I am very reliable, responsible, and trustworthy.
I am very dedicated to what I do and I always give 110%.
Flakes are best found in a cereal box...I'm not one of them!
I don't follow "rules" well.
I don't believe "art" can be taught in college.
I will leave all drama at home -unless drama is what you wish to capture!
No... I don't want to chat on your RAD webcam to get to know the "real you" better... ick.
I wont kiss your ass for a photo (unless your ass is made out of chocolate)
I wont fake my way to getting "in" with the big shots.
I am available anywhere in the world....AT YOUR EXPENSE lol.
I will respond to emails within 24 hours of receiving them.
I LOVE meeting new people!!!
Basically just put the camera in front of me, make me look beautiful, and I'll do the rest........
I have been agency represented in the past, but they didnt get me as many gigs as I was able to get myself so I no longer consider myself with them.

…I've heard the saying:
"There are only two big
decisions in life......
where you're going,
and who you're going
to take with you.".......
I know where I am going.
I know who I am taking.
I hope you do, too.
I'm not perfect, I have a lot of failures in my port.
What I think did not came out good,
I still post on my port. It's who I am, good or bad.



First, I have to thank God for how he is blessing me in this career. My name is Breanna and I have been modeling for years now and I'm loving every minute of it! I was born and raised in Albuquerque, NM, but just recently I have had the opportunity to be able move around the US quite frequently, therefore I have had the pleasure to work with a variety different photographers in many different places. I am looking to colab. with photographers, MUA's, stylists, and clothing designers to create fun, high fashion, and great photos! I am adventurous, committed, easy going, love crazy ideas, and going the extra mile to get the perfect shot. Freezing cold, awkward positioning, holding poses for hours on end....bring it on. I will do ALMOST anything for great art. (excluding nudes) So, the brutal murder scene you want to recreate and capture.....? You've probably got the right girl for the job! Although I am quite experienced in the modeling field, you can never be fully experienced, no matter how long you've been in this business, or any business for that matter...there is always something new to learn, always room to grow. : ) I am a full time model who takes this profession very seriously. I'm a firm believer in giving the client what they paid for, and then some. Reliability and punctuality are my cornerstones...I love what I am doing and I have great references from the photographers whom I have been fortunate enough to work alongside. Fully respecting a photographer, mua or stylists' time and talent is of utmost importance to me and I believe a professional TEAM effort produces the ultimate images! I keep my clothes on, i am more interested in highly photoshopped fantasy work or high fashion styles these days. Don't message me if your work is not high quality/professional. I am here to to make great art, not build up new photographers portfolios. I have a degree in English, so I am done with school...finally! I am a very fun and laid back person, and at shoots, I don't hold back on letting my personality come to life! How do I shoot? Like its just another day. Laid back, relaxed, and anything but simple. I found you can never really plan for what you're going to get. You either come ready to roll with it or waste everyone's time when its not going exactly right. I am very relaxed in front of the camera and not shy at all. I am MARRIED, therefore I am NOT looking for dates on here, so please respect that and only contact me for business purposes! I am very serious about modeling and do not waste time on flakes and scammers.

.......And did I mention how much I love PINK.....?!?!?

If you take the time to critique my pictures, I will do the same for you. I appreciate constructive criticism and honesty. A big thank you to the members who leave a message, a tag or a comment on my profile or pictures. Your support is greatly appreciated. But, actions do speak louder than words, so let's create some magic already!!!
I love the life I live so why not capture as much of it on camera as I can......After all, isn't life one big photo shoot? Mine is dying to be documented.
If you're a clothing designer or you make latex or accessories and would like to have some high quality artistic images of your work please contact me with details. I'd love to model it for you!

I'll be the first to admit to an imagination problem, give me a chance with an idea and I may surprise you. Thanks for being here and coming by for a visit!
SOME OF MY IDEAS ARE BELOW. IF YOU ARE UNSURE WHAT I AM TALKING ABOUT,
CLICK ON THE PICTURE NEXT TO IT
AND IT WILL TAKE YOU TO MY LIST EXAMPLES.
****MY NUMBER ONE WANTED SHOOT IS....
A shoot that requires a BUNCH of Photoshop work
A cowgirl inspired shoot
A shoot shot in a breathtaking location
A shoot with another girl..or two..or three :0)

A shoot with a guitar (hopefully more on the country side..and no I don't have a guitar)

A shoot that is creative with water

A Christmas inspired shoot...hey who says no Christmas in July?
A shoot that uses killer shoes in more ways than wearing them

A shoot inspired by the new movie Avitar
A body painting/art shoot

A shoot with lotz n' lotz of bubbles in mind
A shoot with exotic animals..and no, I'm not scared of any animal, so shoot one at me!
A shoot that includes a creative dress made solely out of newspaper!!!
A shoot I am REALLY wanting to do more of is a fantasy type shoot..this usually involves lots of Photoshop work yet again.
A shoot that incorporates candy in a fun way!!!

A shoot that uses food in a creative way
A shoot that uses picture frames or doorways/windows to frame me or uses them in a creative way.

A shoot that uses the body as canvass.

A shoot with a few guns (bad girl) and no, I don't have any guns.
A shoot that deals with the HIGH fashion side of modeling

A shoot that involves extensive make-up and heashots

A shoot with some poses that are out of this world.

A shoot that involves a laundry mat and lots of creativity.

A shoot that turns me into a living Barbie Doll.

A shoot that puts me inside a martini glass. This involves a bunch of Photoshop work as well.

A shoot with some concepts that take a second look...dare to be different.

A shoot that is creative with a pink background (my favorite color!)
♥A shoot that is inspired by a specific sport with a "sexy" feel to it.

♥A vampire shoot. This will usually involve some extensive makeup by an experienced MUA and I wouldn't mind using another model as well.

â retro inspired shoot.
â shoot where you blend into the background you are on using clothes that match or body paint.

â shoot that has me doing something a man would typically be known for.
â shoot where i would be wearing a Navy, Army, Air Force, or Marine uniform in some way...To help SUPPORT OUR TROOPS of course! :0)

PLACES I HAVE SHOT IN:
-Arizona-
Glendale*
Mesa*
Phoenix*
Scottsdale*
-California-
Carlsbad
Coronado
Hollywood*
La Jolla
Los Angeles*
Poway
Sacramento
San Diego
-Colorado-
Denver
Colorado Springs
-Georgia-
Atlanta
LaGrange
Columbus
-Louisiana-
Lake Charles*
-New Mexico-
Alamagordo
Albuquerque*
Bernalillo
Corrales*
Las Cruces
Rio Rancho*
Santa Fe
Taos
White Sands
-Tennessee-
Knoxville*
Memphis
Nashville
-Texas_
Dallas*
Fort Worth*
Farmers Branch*
Irving*
Grapevine*
Plano*
Bedford
Mesquite*
Forney*
Flower Mound*
Clear Lake
El Paso*
Galveston Island
Houston*
League City
Missouri City*
Pasadena
Stafford
*Indicates I have a place to stay and if traveling to that city, you can save some dough since I already have a place to sleep when I am there!!!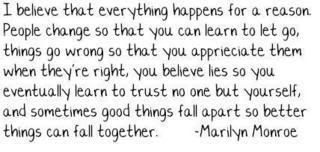 ----------Two rules for shooting with me:-------------------
1. I understand it's in your DNA to be flaky. i get it. Just please know that if you flake on me once you won't have a second chance. So, please don't be surprised if i ignore your messages thereafter.
"A lack of planning on your part does not constitute an emergency on mine"
2. Please try to be on time if we are meeting up somewhere. (call if you will be a little late) There are exceptions to every rule, but please don't assume you're the exception.
I know your time is valuable, but so is mine!
---------------------------------------------------------------

Also, please know the DIFFERENCE between being a friend and being professional. Just because we are friends, does not mean that all the business goes out the window. I still expect you to be professional.
This bit of advice was passed on to me so I now pass it on to the NEW MODELS:
Modeling can and is a fun job. Yes it is a job with strict hours and expectations. Before you even start the field, take and purchase 3 top magazines (Seventeen, Vogue, etc), if in those magazines you find just one photo that you COULD NOT see yourself doing then think very hard before you start down the road. It may seem like a lot of money can be made, but a lot can also be wasted, you will know your future in that second.
If you would like to work with me, SAY SO! And we will discuss ideas and such. I'm not a mind reader (though wouldn't that be awesome)?

Please make sure to include the following:

~What you had in mind for the shoot. If you don't know what you want to do, you are more than welcome to check out my ideas above in my "wish list" section and then let me know which ones of those you are interested in doing. (Photoshop shoots, a definite winner with me!!!)
~Date, time, and duration of the shoot.
~Where you had in mind to shoot.
~Compensation
~Type of release/usage of media.
~Is wardrobe provided or do I need to provide my own?
~Will there be an MUA and or hair stylist involved in the shoot?
~Travel Reimbursement (I do travel, but all expenses must be reimbursed 25 miles or more outside of my local area)
~Phone number or email where I can contact you if you do not check your MM email often.
~References (yes, I do check them....)
~If you are canceling a shoot because something came up, have courtesy and contact me 24 hours in advance.

........The more information you provide me in the initial correspondence, the quicker I will respond.
Any requests that are vague, or otherwise unprofessional will not be answered and immediately deleted!
If we have a shoot set up, I ask that you call me the day before to verify we are still on. If you fail to call, I'll call you the day of the shoot and if you still don't answer I will first not show up for the shoot and second, I'll assume you have either been kidnapped by naked midgets from outer space, or God has called you for a more important purpose than to keep your scheduled shoot with me and I'll wipe you from my list.
As for hair and makeup, I do my own hair & make-up with the more basic shoots so if you like it maybe you can save some dough. However; I am more than willing to work with a MUA and or stylist and actually prefer one with more elaborate shoots!
I almost always will bring an escort with me for my piece of mind, unless recommended by photographers or models I know and trust. Just think of it like this, if I bring someone, it makes me turn into a sexy beast for the camera, and isn't that what we are both going for? No, I am not going to bring grandma, my dog, my BFF, my cousin, and my sister's boyfriend, but I usually feel more comfortable with an escort (one will work for me) :0) With that said, I also will NEVER bring an escort that will get in the way, critique what you do, or be jealous or controlling of any kind. So, take a deep breath, and relax!
Yes, I do have a cell phone and email (don't we all?) and no, I will not give them out to you unless we have something set up to work together on. I'm sorry if this offends you, but if I just gave it out to whomever asked, I would have waaaayyyyyy too many emails and voicemails to respond back to. Thank you for understanding!
I do enjoy shooting with other female/male models, and actually, a lot of my ideas would work very well with another model. Just please let me know who they are before the shoot.

I am always available for paid assignments to work with photographers at all levels of experience. I very much enjoy helping and creating art with new/aspiring photographers as well as working with well established ones on any paid assignment. In-fact, many of my favorite people to create with are amateurs. If I am not in your immediate area and my current travel schedule does not bring me any closer, I will travel to work with you if expenses are paid or if I can book sufficient work in your area. I thrive off new inspiration and excitement at the infinite possibilities ahead... My rates are the industry standard and I can work on an hourly or a daily rate. Just contact me and we will discuss it. I am flexible (i know how nice it is to save when you can these days with the economy how it is..so just let me know) I am deeply honored by all the requests to work together, but please understand that I am extremely selective when it comes to trade work. Please understand "Trade For*" will only be accepted for truly exceptional photographers....as the old saying goes, "if you have to ask...." Keep in mind, this is my JOB, and I may be willing to shoot outside, under a bridge, in a box, but I sure don't want to live outside, under a bridge, and in a box!!! Bribes may be accepted. Pay is far more persuasive. Everything is barter, what do you have that I want?
I don't usually do TF projects unless you tantalize me. So, try. Really. I'm not saying you have to be a playboy or Vogue photographer with 30 years experience. Nope. It just means you need to have something special, and an idea and that you're willing to put some time, energy, and effort into it. So, talk to me, and keep it cool. The TF's I do will be considered on the basis of the photographer's experience, quality of work, and the type of work offered. I will also be making special exceptions for print work/tear sheets. So please don't be offended if I do not accept a TF assignment with you. Keep in mind, if you do take on a TF project with me, most of what I am wanting requires a MAJOR amount of Photoshop work, so please make sure you have the ability to do the work I am needing BEFORE accepting a TF shoot with me! (Check out my WISH LIST links for the type of shoots I am wanting to do.) I hate to be a bitchy hard ass, but I have bills, just like everyone else!
…****NOTE*****…

Although I appreciate a well put-together nude photo, I WILL NOT POSE NUDE for any dollar amount. I am not interested in adult or fetish assignments. I get a million messages a day from perverts with cameras posing as photographers, to those creepy gwc's: I'm not naive and I'm not interested in shooting with you. As for implieds, those will be few and far between and discussed PRIOR to shooting.
…I am also not doing any test shooting at this time!
…I am at the point in my career where I do not pay to model, modeling pays me! I WILL NOT under any circumstances, pay for a photographer to take pictures of me. I think I am beyond the "Oh, let me help you build your portfolio for a fee stage". So please do NOT send me your rates. (unless you are Helmut Newton..then you may deserve some cash money lol)
…And if I'm asked to travel more than 25 miles from my home, I will ask for travel compensation as well.
I also am ALWAYS willing to do charity events! There is nothing like helping out those less fortunate than yourself. I am so thankful for what I have, so things like non-profit events are something I am extremely happy to contribute to. Just message me and let me know details!!!
…I'm here for the sole purpose of networking and unfortunately I'm not interested in dating you. This is model mayhem and not match.com, after all. Please no drink/dinner inquiries! I do not mind lunch meetings or getting coffee with photogs I have never worked with prior to the shoot to discuss the upcoming shoot. If you'd like to meet first, please let me know.

I also have a full-time job here in Dallas, therefore, I am limited on last minute shoots. Please let me know ahead of time before the shoot so I know whenand how to plan for such an event!

PIERCINGS:

Navel pierced top and bottom (doesnt everyone now a days have at least one???)
Ears pierced all the way up (8 in all in each ear)
Tongue pierced

***ALL CAN BE TAKEN OUT AND OR COVERED IF NEED BE!!!!

TATTOOS:

I have one tattoo on the lower part of my back but most clothes cover it up, including most bathing suits.

Whether I'm crossing the finish line on the drag strip at 9.6 second quarter miles, bungie jumping off of the tallest place i can find, hitting up on one wheel whlie stunting on crotch rockets, getting dirty on the 4-wheelers with the boys, or chugging a Fear Factor smoothie on national TV, I am always busy! I am the biggest dare devil in the world and will try almost anything for the bit of adrenaline for a few seconds! But don't get me wrong, that girlie girl in me shines everyday. I will always wear pink while doing any of these things, make sure I have on my lucky high heels, and never forget to make sure my hair and make-up is in its place while trying anything I do! Well, there you have it, Breanna defined in one paragraph! :0)
"We should all start to live before we get too old. Fear is stupid. So are regrets." -Marilyn Monroe
"Everyone needs to be told they are beautiful, even if they are not." - Marilyn Monroe
"Imperfection is beauty, madness is genius and it's better to be absolutely ridiculous than absolutely boring." - Marilyn Monroe
"Life is like a cigarette, you can watch it burn, or smoke that bitch down to the filter..." -Unknown
"A great photographer captures the subject. But a great subject captures the photographer". - From the movie "Cherry Crush"
People often say that 'beauty is in the eye of the beholder,' and I say that the most liberating thing about beauty is realizing that you are the beholder. This empowers us to find beauty in places where others have not even dared to look, including inside ourselves. -Selma Hayek
"The difference between the impossible and the possible lies in the person's determination." -Lasorda
"Don't tell me the sky's the limit when there are footprints on the moon!" -Unknown
"The world is full of people that watch things happen...
It is up to those of "US" who make things happen, to give them something to watch"-Unknown
"You are greater than you know." -Mother Theresa
"Beauty is how you feel inside; and it reflects in your eyes. It is not something physical." - Sophia Loren
"In order to be irreplaceable one must always be different."- Coco Chanel
"I'm selfish, impatient and a little insecure. I make mistakes, I am out of control, and at times hard to handle. But if you can't handle me at my worst, then you sure as hell don't deserve me at my best."
Marilyn Monroe
"With God, all things are possible." -Mark 10:27
We are all in the gutter, but some of us are looking at the stars. -Oscar Wilde
"Twenty years from now, you will be more disappointed by the things that you didn't do than by the ones you did do. So... Explore. Dream. Discover."-Unknown
"If you're gonna be two-faced at least make one of them pretty." -Marilyn Monroe
"If you strive to finish then finish." -Kevin A. Crawford
"I may not have gone where I intended to go, but I think I have ended up where I needed to be." -Douglas Adams
"Life is like photography...you use the negatives to develop."- Unknown
"Beneath the makeup and behind the smile I am just a girl who wishes for the world." -Marilyn Monroe
"Life isn't about waiting for the storm to pass. It's about learning how to dance in the rain." -Thx Dengosa
"Keep away from people who try to belittle your ambitions. Small people always do that, but the really great make you feel that you, too, can become great." -Mark Twain
"When I stand before God at the end of my life, I would hope that I would not have a single bit of talent left, and could say, "I used everything you gave me." - Rohit K Verma
"I don't know who invented high heels, but all women sure do owe him a lot!" -Marilyn Monroe
"Imagination is more important than knowledge. For knowledge is limited to all we now know and understand, while imagination embraces the entire world, and all there ever will be to know and understand. - Albert Einstein"
"The body is meant to be seen, not all covered up." -Marilyn Monroe
"There is no beauty without strangeness" - Karl Lagerfeld
"Our attitdue is not determined by what life brings up, but by the attitude we bring to life!"- Unknown
"If you can make a girl laugh, you can make her do anything."
-Marilyn Monroe
"Vision is the art of seeing things invisible to others." -Jonathan Swift
"If passion drives you, let reason hold the reins..."- Unknown
"When it comes down to it, I let them think what they want. If they care enough to bother with what I do, then I'm already better than them." -Marilyn Monroe
"Nothing makes a woman more beautiful than the belief she is beautiful." --Sophia Loren
"Reach For the MOON,Cause the worst thing that could happen is you can land on a STAR..." -Love,Karlie
"No one ever achieved greatness by playing it safe." Harry Gray
"Never regret anything in life because at one point in time it was exactly what you wanted!" -Unknown
"I don't know where I'm going from here, but I promise it won't be boring." -David Bowie
"The purpose of art, surely, is not merely to depict or represent reality but to enhance, transcend, or indeed even to distort reality." - by somebody
Keep your dreams alive. Understand to achieve anything requires faith and belief in yourself, vision, hard work, determination, and dedication. Remember all things are possible for those who believe." -Unknown
You can not depend on your eyes when your imagination is out of focus." -Unknown
"Life is not a journey to the grave, with the intention of arriving safely in a pretty and well-preserved body; but rather to skid-in broadside, thoroughly used up, totally worn out, and proclaiming, "Wow, what a ride!"
Verified Credits (0)
Worked with Breanna_Hale? Share your experience and become verified!
Add Credits
Credit Notes
"A BIG THANK YOU TO DAVE HOTCHKISS WITH MORNINGSTAR GRAPHICS....I COULDN'T HAVE DONE IT WITHOUT YOU!!!"
I have to give KUDOS to some
MIND-BLOWING PHOTOGRAPHERS:
~ISLE OF WIGHT PHOTOGRAPHY- MM #427406 (The BEST I have ever worked with!!! This guy is soooo respectful and AWESOME at his work!!! HIGHLY RECOMMEND!!!)
~WOLFY4U- MM #667561 (I have never met a photographer with a bigger heart! This man went above and beyond what was expected more than once...what a great guy! HIGHLY RECOMMEND!!!)
~MORNINGSTAR- MM# 7556 (This was my first photographer/agent! This man is wonderful! HIGHLY RECOMMEND!!!)
~ATP PHOTOGRAPHY- MM#761038 (Phenomenal work!!! HIGHLY RECOMMEND!!!)
~TONY BRINTZENHOFF- MM#539771 (Wonderful job. Very laid back and dedicated guy to his work. HIGHLY RECOMMEND!!!)
~VAN CLEAVE PHOTOGRAPHY- MM# 1274910 (This guys finished work is outstanding! He is easy to work with and knows the camera so very well!!! HIGHLY RECOMMEND!!!)
WOW!!! The Photographers above I feel have all gone above and beyond what is expected of them and I feel blessed for knowing them as individuals (and professionals) and having learned from them in different ways.
In the same breath, here are some other
PHOTOGRAPHERS I HAVE WORKED WITH RECENTLY:
~LADIDAS PHOTOGRAPHY- MM#1728513 (Was so fun to work with! I had a great time. Would for sure work with him again!)
~AGGIES CHOICE PHOTOGRAPHY- MM#1113169 (Had an awesome time. Would defiantly work with again!)
~SAEVUS PHOTOGRAPHY- MM#341314 (Took a good while to get photos back...he is a very nice guy aside it all....)
~NORTH COUNTY PORTRAITS- MM#681667 (I got my raw images and finished photos back very quickly)
~TGZ PHOTOS- MM#1193514 (Hard to get a hold of...also still never received raw or not to mention edited photos)
~C2C PORTRAITS- MM#1052987 (RECCOMEND! This shoot was very fun and organized. I also got raw images and finished images back in a quick manner)
~PANTALEONI PHOTOGRAPHER- MM#1322651 (Defiantly has his own personality. I got pictures back in an good amount of time)
~WEB5255- MM#1295017 (Received images, hard to get a hold of)
~MEISTER PHOTOGRAPHY- MM# 1372490 (Took almost 2 months to get raw images back, but did get finished images back right away)
~ROUTE 66 PHOTOGRAPHY- MM# 120051 (RECOMMEND! Great work!!)
~ACC PHOTOGRAPHY EAST- MM# 82071 (RECOMMEND! I had a GREAT time with this shoot. What an idea he had with the "snow bunny" theme!)
~BRADLY O'HARE- NOT ON MM ANYMORE (RECOMMEND! This guy was just staring out when we shot, but he did a great job!)
~BACKBAY IMAGES- MM#339956 (HIGHLY RECOMMEND! His work is very nice. I loved the finished products!)
~RAJJI M. - MM#96126 (RECOMMEND! Fun shoot with a great finished product!)
~MCCAI IMAGES- NO MM (Nice work!!!)
~NOLAN RUDI- MM#330839 (RECOMMEND!!! Great guy, nice work!!!)
~ANTONIO RAMON- MM# 54151 (RECOMMEND! Nice work and very fun shoot!)
MUA/STYLISTS I HAVE WORKED WITH RECENTLY:
~MELANIE LITTLEWOOD- MM#1192393 (HIGHLY RECOMMEND! Her work was more than outstanding!)
~NAIYANA- MM#486874 (RECOMMEND! Very sweet girl..great makeup work!!!)
~QUEENA LAM- NO MM (HIGHLY RECOMMEND! She is very quick and efficient and stuck around for the whole shoot doing 7 makeup changes!!!)
OTHER MODELS I HAVE WORKED WITH RECENTLY:
~CLARIBEL SIENZ- MM #121418 (HIGHLY HIGHLY RECOMMEND!!! Beautiful girl and the BEST personality EVER!!! She is more than outstanding!!! One of the best friends I have ever had!)
~SHEYLA HERRERA- MM #1600947 (RECOMMEND! My baby sister...very new to modeling, but has an awesome head on her shoulders and is VERY willing to do what it takes for a great image...)

References? Plenty, message me if interested.
Also, if you need me to give a reference for anyone I have worked with, don't hesitate to ask...I love giving references for great photographers and I give them ALL the time!!!

EXPERIENCE:

RUNWAY:

MISS PHOTOGENIC COMPETITION
MISS TEEN NEW MEXICO
CLOTHING EXTRAVAGANZA RUNWAY COMPETITION
MISS DARQUE TAN COMPETITION
MRS. BIKINI HOTTIE RUNWAY SHOW
TEXAS BRIDAL FASHION SHOW
SACRAMENTO FASHION WEEKEND LINGERIE MODEL


COMMERCIAL PRINT:

ABERCROMBIE AND FITCH CATALOG
SWIM SUIT QUEEN MAGAZINE
PAUL MITCHELL/ESANI INSTITUTE ADVERTISEMENT
SOLOMON SNOWBOARDS CATALOG
LOW RIDER MAGAZINE
PIN-UPS FOR TROOPS BOOK
HOOTER'S CALENDAR
HOTT-EES INTERNET CLOTHING SALES
CPCI MAGAZINE
MOTTS APPLESAUCE BILLBOARD
BITCHGEAR.COM WEBSITE MODEL

FITNESS:

AMERICAN CHEERLEADER
FIT 4 YOU MAGAZINE
24 HOUR FITNESS SPOKES-MODEL
SWIM SPA AD CAMPAIGN PRINT MODEL

TV/MOVIES:

FEAR FACTOR REALITY TV SHOW CONTESTANT
BEERFEST THE MOVIE
FORENSIC FILES "FOUR ON THE FLOOR"
KICKBOXER 4
EMPLOYEE OF THE MONTH
UNIVISION CHANNEL 17 NEWS SAN DIEGO FASHION MODEL
KGTV CHANNEL 10 NEWS SAN DIEGO FASHION MODEL
KIAH-TV CHANNEL 39 NEWS HOUSTON FASHION MODEL

COMMERCIALS:

EL PASO FORD COMMERCIAL
EL PASO NISSAN COMMERCIAL
NATIONAL CHEVROLET COMMERCIAL

PROMOTIONAL:

US SMOKELESS TOBACCO BRAND AMBASSADOR
RED BULL GIRLS
FULL THROTTLE ENERGY GOLF TOURNAMENT
DOS EQUIS SPOKES-MODEL
COORS/TAP THE ROCKIES SPOKES-MODEL
CROWN ROYAL BRAND AMBASSADOR
SAKS FIFTH AVENUE IN STORE PROMOTION MODEL (W/ CELEBRITY STYLIST ROBERT VERDI)
SPRINT PRODUCT ADVISER
TOYLAND WALMART TOY LAUNCH DEMONSTRATOR
FOX AND FRIENDS TMOBILE FREEDOM FESTIVAL
TEN CANE RUM BRAND AMBASSADOR
GERMAN CULTURE STREET TEAM MODEL
P.I.N.K VODKA MODEL
PROPEL WATER (MARCH OF DIMES) SPOKESMODEL
SELF MAGAZINE AVEENO MODEL
OCEAN SPRAY CRANERGY LAUNCH WITH RICHARD SIMMONS
CONTINENTAL AIRLINES MURAL JAM SPOKESMODEL
TRANSIT CHEK STREET TEAM
NORTHWEST NATURALS (VITAMIN GUMMIES SAMPLING)
NASCAR VICTORY LAP MODEL
CASA FORD CAR MODEL
CASA NISSAN CAR MODEL

AGENCIES/MANAGERS:

DAVE HOTCHKISS – MODELING MANAGER/COMP CARD DESIGN
EATON AGENCY (1999-2008)
LEER MODEL MANAGERMENT (1996-1999)
MANNEQUIN AGENCY BY JRP (CLASSES ONLY)

*A full professional resume is available upon request.


YOU GUYS ARE AWESOME! THANKS FOR EVERYTHING MM!!!!
****AND TO ALL THE HATERS, BITE ME!****
XOXO,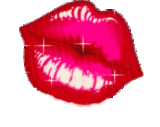 P.S:
PLEASE DON'T STEAL MY IMAGES!
I have had some trouble with people stealing my images for other websites etc!!! i know "imitation is the sincerest form of flattery", but...MY GOSH! This is getting ridiculous. You're supposed to be creative. Stop biting my shit!
And stop already with the jealously.... sad and sooo.. childish...
GROW UP!!!