Details
Last Activity:
Apr 07, 2021
Experience:
Very Experienced
Compensation:
Depends on Assignment
See Less
Friends (602)
Lists (1)
Elle LaMont's list of killer photos
9 Photos
See Less
About Me
This page isn't updated often, follow me on Instagram!
https://www.instagram.com/therealellelamont
You may contact me or my agents regarding paid shoots.
Primary: Pastorini-Bosby 713-266-4488
[email protected]
Stephen Moser's: A Pagan Royal Wedding, with headdresses by Ayers Design.
Robert Rodriguez's, Machete Kills production still & official poster.
[URL=https://s338.photobucket.com/user/ElleLaMont/media/e053aabd-80a9-4d40-832b-d9be7ede75be.jpg.html
[/URL]
Daniel Baldwin's Wisdom production still.
I am well versed in film, theatre, fashion, commercial, print, industrial, pageantry, and runway. I have a background in dance & weaponry. I've been cast as Caucasian, Hispanic, Italian, Greek, Indian, & Native American...so far.
Looking for very creative, editorial shoots with amazing wardrobe as well as more commercial looks. If you are interested in shooting with me, please send a DM, via Instagram, with all shoot/concept details and I will get back to you if I am available. Please DO NOT message me without a concept or potential shoot dates! I can't let you know if I'm available & interested without those 2 pieces of information.
I currently live in Austin, but will travel for paid assignments. TRAVEL is limited to PAID work unless otherwise discussed.
Thanks for stopping by!
Elle
Photo: Athena Danoy * MUA: Maris Malone Calderon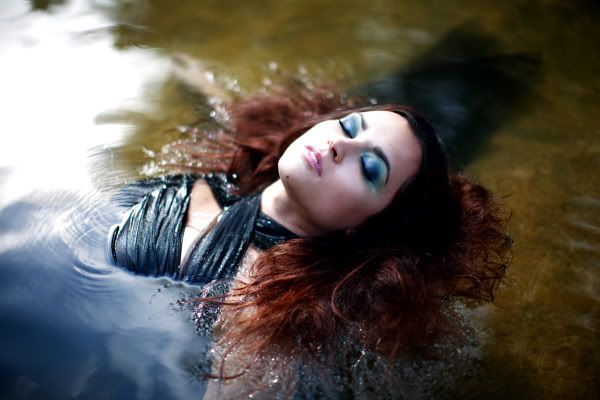 Photo & MU: Maria Bernal
Photo: Hammondovi Photography * MUA: Maris Malone Calderon * Hair: Joan McClinton
***PLEASE NOTICE***
No nudes. No compromise on this.
Very selective lingerie. I will ask you if I am interested unless you have an amazing concept you would like me to consider.
Verified Credits (0)
Worked with Elle LaMont? Share your experience and become verified!
Add Credits
Credit Notes
(For a full resume, message me with your project details and an email address or contact my agent listed above.)
"No Chance" (FILM) * "Haven" (voice over) * "PetSmart" (commercial) * "Fingerguns" (FILM) * "Texas Tourism" (commercial) * "Wendell Takes a Chance" (FILM) * "Everfi" (voice over) * "Baker Hughes" (commercial) * "Webber" (commercial) * "VAAC Army (episodic) * "McGraw-Hill" (spokesperson) * "Fortune Magazine" (print) * "HGTV" (commercial) * "Bush's Baked Beans" (commercial) * "Hit Call" (FILM) * "Sprint" (commercial) * "Resolute Health" (commercial) * "Mercy" (FILM) * "Greater Houston Honda" (commercial) * "AMD" (commercial) * "Blue Sky Scrubs (print & web) * glasses.com (web) * "Flay" (FILM) * "Into Memory" (FILM) * "People With Issues" (episodic) * "Compass Learning" (voice over) * L'Auberge Casino" (commercial) * "Charter Communications" (commercial) * "Bud Light" (print) * "TX DoT" (commercial) * "Dos Equis" (commercial) * "Sam Riggs: Hold On & Let Go" (music video) "From Dusk Till Dawn: The Series" (TV) * "Woody Russell: Light Like That" (music video) * "Los Lonely Boys: Don't Walk Away" (music video) * "El Rey" (print) * "Dead Still" (FILM) * "El Rey" (commercial) * "DELL: VIBE" (commercial) * "Two Step" (FILM) * "Sofina Fine Portraits" (print) * "Security Services Federal Credit Union" (commercial) *10*25*13 "The Furies" (FILM) * "Flashes" (FILM) * "Academy" (commercial) * "DELL: Jarama" (commercial/industrial) * "Ayers Design" (print) * "Iron Fist" (concept FILM) * "Killer of Killers" (FILM) * "Sorrow" (FILM) * "Across the Divide" (concept FILM) * "Made in Heaven by Stephen McMillan Moser" (runway) * "Waterstone at AFW ENCORE" (runway) * "Wisdom" (FILM) * "Sandos Resorts: Cancun, Playacar, & Caracol" (print) "HEB: Carnesazo" (commercial) * "Dr Smith's" (print) * "Enduro" (concept FILM) * "Saxons of Oxford" (print) "Varsity Blood" (FILM)" * "Samsonite" (commercial) * "Blackberry: Project Green Screen" (commercial) * "Jonathan Paul Eyewear" (print & video) * "Pilgrimage Designs" (print) * "Austin Wedding Day Magazine" (print) * "Labatt Blue & Blue Light" (commercial) * "City Bank" (commercial) * "Dark Beauty Magazine: The Wicked Fashions Edition" (print editorial) * "Petting Zoo" (FILM) * "LightFaktor & Rene Geneva" (print commercial & editorial) * "El Güey" (FILM) * "Spectra" (runway) * "Under Nitrous" (TV) * "Machete Kills" (FILM) * "Object 11" (FILM) * "Chevy Spark" (commercial) * "Hoover" (industrial) * "Dick's Sporting Goods" (commercial) * "ByPass Lane" (commercial) * "White Hot & Quite by Giselle Koy" (print) * "John Paul Eyewear" (print/web) * "Watching You" (webseries) * "Upon A Midnight Clear" (FILM) "Because" (voice) * "Second Impression" (FILM) * "The License Coach" (industrial) * "Gunn Nissan" (commercial) * "Ace Hardware" (commercial) * "LoneStar Beer" (commercial) * "ESPN NASCAR" (tv promo) * "Rebekah 7" (voice/animated) * "The Horseman" (FILM) * "Bridal Motif" (runway) * "Coors Light" (commercial) * "Ayers Design" (print/web/cover) * "Blushing Veil Events" (print/web) * "Prescribed" (TV) "Luxury Fashion Exchange" (industrial) * "Meet Jane" (TV) * "Blushing Veil Events" (print/web) * "The Spirit" (billboards) * "When Angels Sing" (FILM) * "2 Hippies Project" (web) * "Recess" (film) * "Festival" (FILM) * "Altrec" (industrial) * "My Generation" (tv series-Season 1) * "Spy Kids 4 (FILM) * "Altrec" (industrial) * "On Down the Line" (FILM) * "blacktino" (film) * "Blowback" (FILM) * "Charter Communications" (print) * "The Special" (FILM) * "Fashion Evolution Kick Off Show" (runway) * "The Land of Nod" (industrial) * "Altrec" (web) * "RedEnvelope" (web) * "June Glossy-Austin American Statesman" (print) * "US Loan Aid" (industrial) * "Bridal Motif" (runway) * "Rekini" (print & web) * "Polished Chaos" (fashion show-Wilhelmina) * "Linda Asaf" (runway) * "Luxe Apothetique" (runway) * Massive Black's "Visions" for Art Illuminated (live modeling) * "Bridal Motif" (print & web) * "Chevrolet" (commercial) * "CompleteTax" (commercial) * "Battlemind" (FILM) * Evolution Trip (COVER) * Pronto Insurance (commercial) * Active Life (industrial) * The MUSE Project (print & web) * Zero & Falling (COVER) * Statue of Design (spokesmodel, print, & web) *
http://www.acarbonfreeday.com
(voice over)* Velocity Credit Union (commercial) * BuzzLine.TV (VJ) * SkyLeash (web) *
http://www.PeaceLoveandFashion.com
* Gypsy Lullabi (print & web) * RARE Weddings (runway) * Moxie (runway) * Sew Sisters (runway) * Sassy Soles (commercial) * K&L Lighting (print)* Palacio Magazine-Nov 08(COVER) * Fabaracci (Music Video) * 3M (print) * B Magazine (print & runway) * Blk (print) * 2008 Asian Bridal Show (runway & print) * Paper Dolls Make Up (print & runway) *
http://picasaweb.google.com/paperdollsmakeup/Bridals
*
http://www.paperdollsmakeup.com
* Silk Threads (runway & print) *
http://www.silkthreads.com
* Georgetown Convention and Visitors Bureau (print) *
http://visit.georgetown.org/
*
http://visit.georgetown.org/arts.overview.php
* Georgetown IH-35 BILLBOARDS (print) * "Strings" (FILM) * "The Devil's Gravestone" (FILM) * Epic (print) * "Land of the Free" (FILM) * Agave (print) * "O Happy Day" (FILM) * "Top Story" (FILM) * "Spring Break '83" (FILM) * "A Night to Remember" (FILM) * "Retribution" (short) * "Death House" (short) * ACBG (industrial) * "Enter the Sword" (FILM) * Lanzsport (commercial) * "Murmur" (FILM) * Honda (print) * Acura (print) * "Friday Night Lights" (TV series, seasons 1 & 2) * "Secret Admiration" (short) * "Song of the Magdalene" (short) * "Kings of the Evening" (FILM) * "Fireflies in the Garden" (FILM) * "Swingtown" (TV series) * "The Ramayana" (theatre) * Miss Waco USA Pageant 2005 (2nd Runner Up, 2nd Swimsuit, & Evening Gown Winner) * "Risen" (FILM) * "Dracula-The Case of the Silver Scream" (theatre) * Miss Texas USA Pageant 2004 * Miss Heart of Texas USA-TITLE HOLDER * 102.5 "The Bear" (commercial) * ARAMARK (print) * The Lake Whitney Views (COVER) * Miss Texas USA Pageant 2002 * Pageantry Magazine (print) * "The Secret Spot" (FILM) * Lake Whitney Visitor's Guide (COVER) * Miss Lake Whitney USA-TITLE HOLDER (Winner & Swimsuit Winner) * MAXIM: Hometown Hotties-EDITOR'S PICK * Miss Texas USA Pageant 2001 * Miss China Spring USA-TITLE HOLDER * Miss Lake Whitney USA Pageant 2001 (1st Runner Up & Swimsuit Winner) * Texas Bikini Team-STATE FINALIST
IMDB:
http://www.imdb.com/name/nm3156758/
Sites for a few of my films:
Strings-
http://www.strings-movie.com
Variety Magazine
*For a complete list of film, TV, and theatrical experience please message me.*