Details
Last Activity:
Feb 14, 2017
Compensation:
Depends on Assignment
See Less
Friends (317)
About Me
Actress/ model/ wacky person/ etc.
I am willing to do TF if I think your work will benefit my portfolio. I am dating a great photographer, and I already have lots of professional images. So, please don't take offense, but it is sincerely not worth my time unless your work is at least AS good as the photos I already have, or offers something my portfolio is missing.
I am always looking for an excuse to travel!! It could be a string cheese convention...... doesn't matter ;P
Life is full of serious dillemas
Photo by
Faded Beauty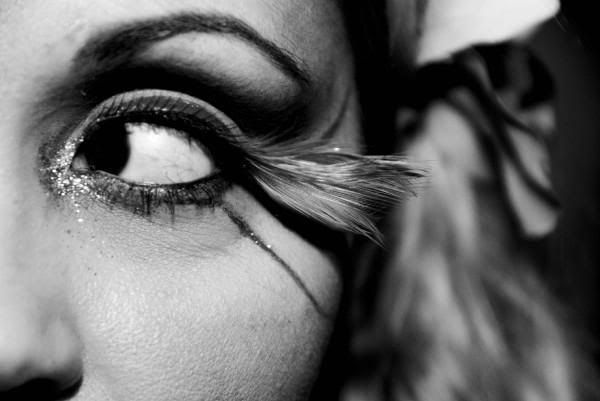 Look deeply into my eyeball and I will hypnotize you with my crazy feather eyelashes - Photo By: Jeremy Montemayor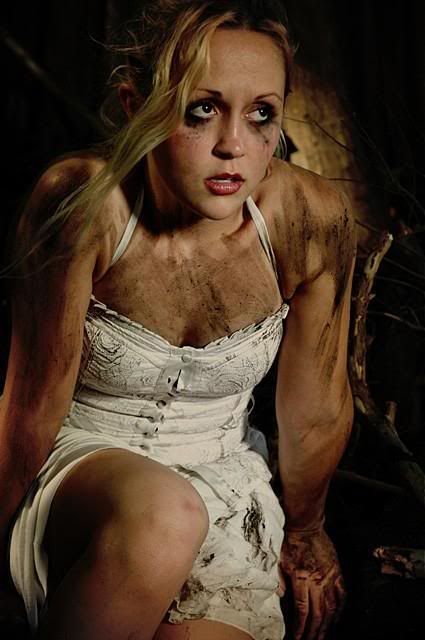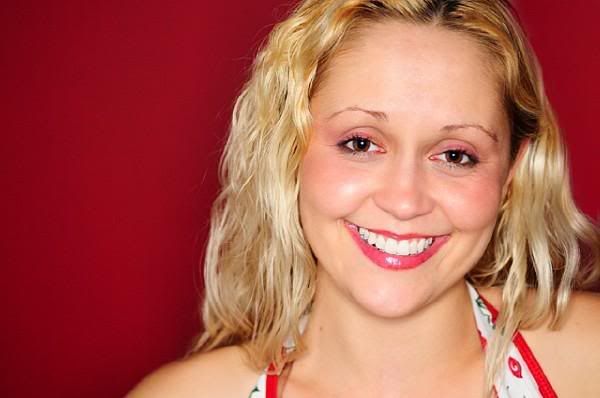 I am sometimes known for my maniacal laugh and joker-like smile..... but usually only while I'm planning to take over the world.....
And I do love the water.... you may notice it pops up a lot in my portfolio....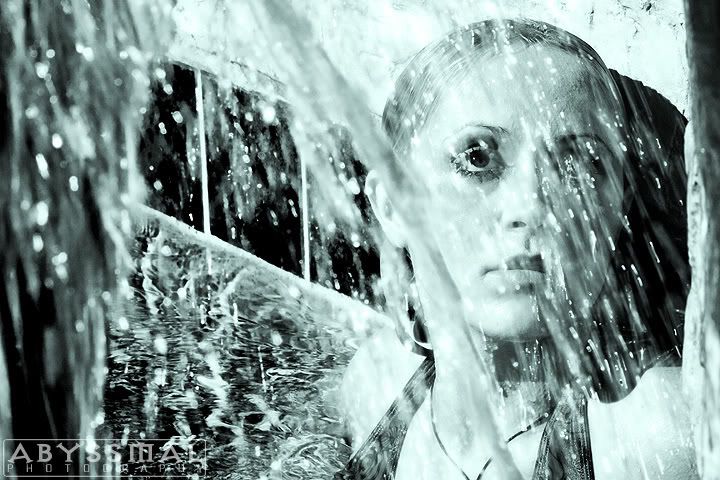 A couple of tearsheet items that I actually have copies of:
Wolfe FX makeup kit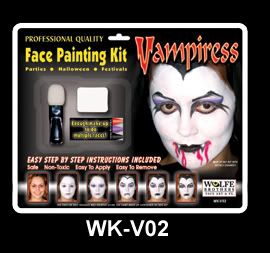 One of a series of editorials that I did for the L.A. Alternative:
------------
I have lots of ideas for concept shots....
I'm not posting them here anymore. I'm tired of people visiting my page, tagging me, and a month later posting a shot of what I described on their page, before I had a chance to do anything with the concept.
-- - -
Past concepts of mine have included the sinking hula image, the vacuuming the lawn image, and the pinup pinned to the wall. I can also build set pieces etc.
-----
If you want to use my ideas use me as the stylist or the model or both.
------------
I will do implied, but absolutely no, full on, outright nudes....
---------
If all else fails, remember, I'm a contortionist, and there's always fun to be had with that ; )
-------------
I'm primarily an actor, so a lot of this bio is related to acting, but I do enjoy modeling especially for artists and artistic photographers that like creating funky original images.... Okay, here's the official bio, plucked from my production company's website (
http://www.jenkundoeproductions.com)
, I definitely prefer contact through these pages, or by e-mail:
My family moved down to Florida when I was 9 months old, but I was born in
Philadelphia. I started in the film and entertainment industry when I was 5 years old. Back
then it was acting, hey have you ever seen a 5 year old grip? Not good. So I did the whole
acting thing for a while, but over the years I decided it was more fun to be behind the
scenes.
I've been writing for about 16 years. Of course back then it was weird little music videos
and telling all the other kids what to make their dolls say, and now it's screenplays and
dialogue and funny little stories, but still, there's a correlation in there somewhere. I
wrote for a local T.V. show called Comedy Night School for all of season one and part of
season two. I do sometimes make REALLY retarded short films.... occasionally, they're kind of funny.... You can see those (if you have time and braincells to kill) on my youtube page
Jenny's Youtube Page
I like to mess with everything, because, I get bored very easily, so, in addition to writing,
I also draw, sculpt, play classical piano, make patterns for clothes, do a little acting, and
art direct movies and still photography sessions. I've won awards for my writing and my
artwork, nothing big, but satisfying just the same, especially the people's choice awards;
nothing matters as much as the opinion of your audience (most of the time). I don't believe
in censorship, my parents never kept anything from me, and I'm not a crack hooker or a mental
patient, so it must have been kind of okay. I love gargoyles and Stephen King, and my Mom,
Linda, used to read Stephen King and Dean Koontz to me as bedtime stories. If I were to say
I had influences and I wouldn't, but if I did, they would be Tim Burton, Jim Henson, and Stephen
King (in that order), because those are THE guys, if you catch my drift.
When I went to college about 8 years ago I wound up in theatre and then film quickly there after. At the theatre
I painted sets, worked my butt off as the scenic charge, and did a little design work. When I moved into film
I quickly transitioned to the role of Art Director. I worked as the Art Director and Production Designer on a
string of films, including pick up days on 'Deadly Species' (which I also acted in- - - now available at Blockbuster), and a number of other independent features, including Da' Bros (as B-Unit Art Director).
Aside from that, I'm a Cancer, I have 3 dogs, I love the ocean, my family and my friends,
and I love to cook. I'm short too, but I don't have a Napoleonic complex or anything. My favorite colors are
purple and green. I love things that are unique. I go insane without music. Oh, and I also read palms and
juggle. Thusly giving you more information than you will ever want, about me, Jenny Coyle (and yes, I use my real name on here, therefore I will not do anything that would be detrimental to my image as an actor - not that I would anyway, but.... hey you know it is what it is).
Verified Credits (0)
Worked with Jenny Coyle? Share your experience and become verified!
Add Credits