Details
Last Activity:
Sep 05, 2015
Compensation:
Depends on Assignment
Hair Length:
Shoulder Length
See Less
Friends (162)
Lists (5)
Krystle Crossbone's favorite models
4 Photos
Krystle_Crossbones loves these photos
20 Photos
Love these couple photos
2 Photos
My work in Other peoples portfolios!
3 Photos
See Less
About Me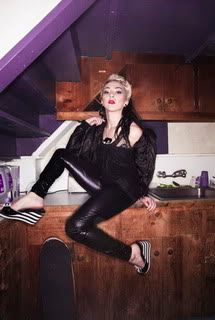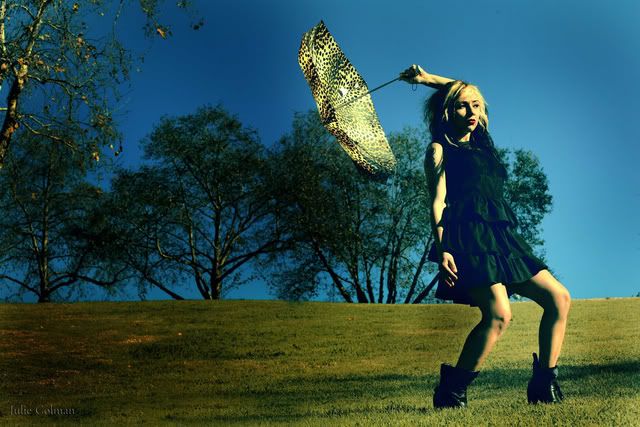 -- ****Please message me whenever you send a friend request as I am interested in at least saying hey to my friends on here! Thank you : ). I promise I'm really nice, I don't bite! So don't be shy!
I would like to do any kind of modeling and I am available for fashion,vintage, horror, modeling for clothing /jewelry companies, modeling for band's projects ,magazines, runway(even though I'm short I can walk in the highest shoes out there!), photographer's portfolios and I am open to just about anything else. I am also available as an actress too. **I will not however, do any nudes so don't even bother asking!
My look:
I currently have my monroe and nose pierced.I have my septum pierced too, but I hardly ever wear it. I also have one medium sized tattoo on my arm and a medium tattoo on my back, as well as a medium sized tattoo on the inside of my right arm and 2 small tattoos on my right side.
What I'd like to do with this site:
I'd like to find some great photographers to work with in the Pittsburgh (or surrounding areas) from this site! I also travel to Los Angeles frequently and can travel anywhere on the East Coast easily.I can also come to NY with some advanced notice and compensation when I'm on the east coast! I'm also open to traveling to San Diego, or anywhere else in California with some advanced notice and compensation! So please feel free to contact me and we can discuss your vision!
Thank you!!
xox
Verified Credits (0)
Worked with Krystle_Crossbones? Share your experience and become verified!
Add Credits
Credit Notes
Websites----
http://WWW.Hottopic.com
http://www.tweekclothing.com
http://www.etsy.com/sugardoll
Sugardoll Bikini's websites
http://www.facebook.com/rukuscouture
Event Fliers/ Show Promotions/Affiliations----
412 Fest flier (For Tweek clothing).
Michael Jude Adelmann Chains and Steel photo exhibit flier (In Katie Kutthroat clothing).
2012 Rukus Barbie
Art Galleries/ Fashion Shows---
Toxic Wonderland(1 piece) by Elody(Delicate Decay photography)
7Lightning bolt(fashion show @IVAR in Hollywood)
7Lightning bolt(Fashion show @ Elevate in Downtown LA)
Michale Jude Adelmann Chains and Steel Photo exhibit (Several pieces) (Modeling Katie Kutthroat's designs)
Kayli Kaufman High Tea (fashion show @ Shadyside Inn in Pittsburgh,PA)
Photographers----
Lost Los Angeles -MM# 580852
TSC photography -MM#632275
Natalie Linh photography- MM#
Adam's photography (Not on MM)
Hocus Focus -MM#756978
John Morgan- MM #795466
Aly Schneider photography # 621557
Shay/Sugardoll bikinis MM#-695386
Lotus Josephine MM#-673881
Jennifer Erickson MM #-180023
Delicate decay photography MM#-280803
Jerry(Suicide girls photographer)(Not on MM)
Michael Bonner MM#-540681
Angelo Lorenzo photography MM#-717916
Julie Colman photography (Not on MM)
Inkblotch Photography MM#-616583
Michelle Muerte MM#--563752
KCD photography MM#--
Mike Adelmann MM#--
Lindsay Vacek MM#-- 843550
Second Circle photography MM#--
Mike Mcdougal
Devin Devoor
Joshua Loveslife
Mackenzie Lenora Photography
Dana Broeker Photography -PA
Fine Pixel Photography - PA
412 Photography - PA
Clothing/accessory Designers----
Reset Couture- MM#
Crystalline apparel- (not on MM)
Marialia -- #584719
My Sugar doll bikinis-- #695386
TWEEK clothing.
Betty bows and accessories.
Killers never die clothing.
Pure Imagination Clothing.
Sour Puss clothing.
Lollywood Jewelry.
Hostel Industries MM#-888733
Miss alphabet MM#-497102
Torture couture.
ZBQ clothing.
Apocalypse clothing.
Assault clothing.
Rockin Bones Entertainment MM# --
7Lightning bolt.
Skull Clothing MM#--
Valu's Jewelry(Not on MM).
Katie Kutthroat MM#--
Tamai Dickhoff accessories (Not on MM)
Miss Rukkus Jaxon's corsets MM#-
Kitsch Kaos MM#-
Starry eyed bowtique MM#-
Kayli Kaufman's custom designs.
Makeup artists/Stylists/Hair Stylists------
Belle Garcia.(Belle's creations)- (Not on MM)
Cupcake does makeup-MM#722945
Cupcake does hair-MM#795030
Julie of Beni amour photography (Not on MM)
Jeralyn Viray- MM#822916
LB's makeup(Not on MM).
Leanne Nicole- MM#660825
Nicole True- MM# 599141
Erica N. Acevedo- MM#849490
Cris Alex- MM#713055
Bella Muerta- MM#590558
Tina from Hot Topic- (Not on MM)
Alaina Chairse MM#--
Michelle Muerte MM#--56375
Christina Ramirez MM#--1024147
Liz Gill MM#--
Marias makeup(Not on MM)
Nicoletta Gauci MM#--(Color too!)
Biaina MM#--
Lindsay Vacek MM#--
Michelle Powell (Not on MM)
Makeup by Melinda MM#--869380
Cha Cha Bizarre MM#--109055
Amanda m bond MM#-- 1264834
Vanessa MUAH MM#--
Biaina Darilian MM#--
Maggie Rodriguez
Kristen Nadel
Other Models I have worked with ---
Belle Garcia(not on MM)
Marialia---#142653
Jessie Spartano-- #611622
Jenny Lynn--#716367
Tristyn Tracy-- #683067
Airica Macabre--#41166
Ashley Twomey --#