Details
Last Activity:
Sep 17, 2010
Compensation:
Depends on Assignment
See Less
Friends (1131)
Lists (11)
ReTouching that needs no explanation
2 Photos
I would DIE for these pin-up images
5 Photos
An AMAZING Series
7 Photos
Wet-n-Wild Wish List
9 Photos
The beautiful female Body
14 Photos
No Color Needed
25 Photos
Other Portfolio's Im In =)
6 Photos
Incredible shoots
27 Photos
See Less
About Me
*** I would just like to take this time out to thank EVERYONE who went on Heavyhandskowear.com and viewed me as the Girl of the Month for November ...
Also... check out the up and coming calendar for 2011, Dirty Rotten Girls ... as I am Miss Decemeber ... ( sold in comic book stores around Louisiana )
AND .... see the following links! Some of my work on MagicalGia.com :
http://www.magicalgia.com/sexy-nicole-top.htm
http://www.magicalgia.com/sexy-amber-top.htm
http://www.magicalgia.com/sexy-aubrey-dress.htm
Thanks,
Leah
****************************
Just a Reminder : Last time I checked, this was NOT match.com, or eharmony.com .. Im here for business purpose only!! I have an amazing boyfriend who supports me 100% I take modeling seriously, and have passion like none other .... do NOT waste your time with those outlandish e-mails.... Thankss!
"When you are in Love you can't fall asleep because reality is better than your dreams."
- Dr. Seuss
*** I'M NOT DOING ANY NUDE OR TOPLESS AT THIS TIME, please dont ask
If you want any of my rates, and are serious about shooting, e-mail me & I will be happy to disscuss!! ***
~I am working with an amazing clothing website, as a female model for the upcoming line.. You can now see me and other gorgeous girls, modeling inexpensive and amazingly sexy clothes at :
http://www.magicalgia.com
~
Some of my work on the site :
http://www.magicalgia.com/sexy-marley-top.htm
UPCOMING SHOOTS :
Based in NOLA, Texas and Baton Rouge :
I Currently Have Promo Shots
Appearing In These Magazines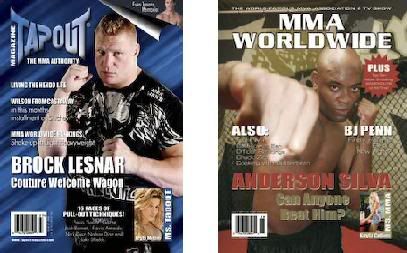 ** I WAS ALSO IN THE TAPOUT MAGAZINE 2008 OCTOBER ISSUE && IM IN THE THE 2008 NOVEMBER ISSUE OF MMA WORLDWIDE MAGAZINE. ABOVE IS BOTH COVERS FROM THE MAGIZINE'S. WITHOUT HEAVYHANDS, IT WOULD HAVE NEVER BEEN POSSIBLE, THANK YOU
**
**Want to book Me? **
~ IF YOU WOULD LIKE TO WORK WITH ME, OR ADD ME TO ANY PROJECT YOU MAY HAVE, PLEASE E-MAIL ME & WE WILL TALK RATES.. EMAIL IS AS FOLLOWS :
[email protected]
THANKS !! ~
//
http://www.heavyhandskowear.com
... (This is a fight gear company & I'm the model for the female apperal!! Thanks to the whole heavyhands team & Chris for giving me the oppurtunity to do so .. xoxo //
___________________________
ADD MY MYSPACE
http://www.myspace.com/xolelexo610
ADD MY FACEBOOK
http://www.facebook.com/profile.php?id=100000536201217
VIEW WOMAN'S APPERAL
http://www.heavyhandskowear.com
- woman's gear/head gear
VIEW ME AS AN OFFICAL UVGIRL
http://www.uvgirls.com
- search UV girls New Orleans
VIEW MY PROELITE PAGE
http://www.proelite.com
VIEW CLOTHES & MODELS
http://www.magicalgia.com
/ I model for the website. Affordable clothes that look amazing ...
~ Here are a list of the tattoo's I have. Please note I can cover them up if need be for any photoshoot ...
One on my wrist ( initals - small )
One on my left hip ( chinesse symbol - small )
One above my butt ( angel - medium size )
Two on each wrist ( 4 leaf clover, green & pink )
One between my should blades ( butterfly - medium size )
&&
One in the middle of my back ( initals - small )
~~Piercings~~
One in the belly
Two in each ear!
and Nose
Those are simple :]]
---------------------------
Right now i am very interested in doing the following work with possible travel if needed -
* Swimwear
* Lingerie/Glamour
* Sport/Fitness
* Casual/High fashion
* Print/Editorial * Hair/Makeup
* Commercial
*Go-go dancing
* Carshows/events
* Film/Television/Video
* Club Appearances
* Club promotions
*** I am pretty much a fun loving Southern Girl. I would love to take part in any calendar, magizine, or commercial you might have avaliable.*** I believe I can add any kind of spice to what you might be looking for. I am always changing my hair color too. As of right now, it remains BLACK !
****THANKS FOR YOUR TIME, ENJOY MY PORT, AND A LITTLE BIT ABOUT ME****
.....My name is Leah and im from the wonder city of New Orleans, Louisiana. I have two wonderful daughters who are both the reason I breathe. I have a wonderful family and friends i cant live without. Modeling is something i take on as a second job / hobby but would one day love to be on the cover of a magizine. I love to be infront of the camera and really cut lose. I am daring when it comes to modeling and will try almost anything.. I guess you can call me versitle. I want to be able to show you what i am capable of. There is always room for success. Please contact me if you believe that i have what you or your company is looking for.
XoXo
::~Also Note~:: For my safety I will be escorted to ALL shoots at ALL times. This will never interrupt any of my photo sessions.
Verified Credits (0)
Worked with unKnown suCcess? Share your experience and become verified!
Add Credits
Credit Notes
Photographers I've work with:
number or times
M PROPHET- MM#-525902
Nannola Photos - MM#-1264393
Brian Kelley Photography - MM#-749013
Rrumurals Photography
(CALENDAR SHOOT )
Alicia Nicole Photography
Samuel Martino Photography
MacDaddy Photography- MM#-656340
Gunsmoke Photography - MM#-559684
Feature X Photography
Models I've worked with:
Victoria Renee- MM# - 633762
MUA'S I've had the pleasure to work with:
Laurn Kattan- MM# - 1064209
_____________________________
Some Feedback from Photographers I've worked with :
Working with Leah is a total joy. Her energetic personality shows in her shots and makes shooting with her a very pleasant experience. She has a wide range of looks to give you what ever it is you are looking for. Leah is very comfortable in front the camera and gives you the poses you want with little or no direction. She certainly makes my job easy.
Shawn - MacDaddysWorld Photography
Leah was an amazing model to work with as she was very professional, very prompt and brings her own creativity to add to the shoot. Leah and I have worked together a few times, and she put in a great effort to complete the work, even when she is exhausted she continues to push on with you to get the job done. It was a true pleasure to work with her, and I plan to use her again for future shoots.
Alicia N. Findley
Alicia Nichole Photography
Photographer/Owner
[email protected]
http://www.alicia-nichole.com
(504) 352-2277
CREDITS:
UKC - 2007-2008 - Fight Club (ring girl)
Jeff Rodosta -
http://www.showtruckscene.com
( special feature in 2006 )
CTL 2008-2009 girl of the year
http://www.thecamletoelounge.com
HeavyHands Model, (2008-present)-woman's apparel -
http://www.heavyhandskowear.com
2008 October Issue of TapOut Magazine - HeavyHands ad
2008 MMA Worldwide Magazine Novemeber Issue ( Im in
an add for Heavyhandskowear.com)
2009 - 2010 model for
http://www.MagicalGia.com
2009 Miss November -
http://www.HeavyHandsKoWear.com
2009-2010 ( Car Model ) - Commercial to air, locally on December 29th - Empire Products - Based out of New Orleans, LA
2011 Rotten Girls Calendar - Miss December, Zombie Style ( sold in comic book stores!!- COMING SOON )
***PLEASE NOTE***
95% of the time, I do do my own makeup, unless requested otherwise.
However, I had my hair and makeup done one time, and that was for a special event!!!! If a MUA is requested at a shoot, I do have 3, so just let me know.
___________________________________