Details
Last Activity:
Apr 28, 2014
Experience:
Very Experienced
Compensation:
Depends on Assignment
See Less
Friends (150)
Lists (3)
Lindsay Morrissey's list of killer photos
10 Photos
See Less
About Me
Agency Represented (non-exclusive)

Hi everybody! My name is Lindsay Morrissey, and I am 25 years old. I am looking to expand my portfolio.

I am also pursuing Acting!
Verified Credits (0)
Worked with Lindsay Morrissey? Share your experience and become verified!
Add Credits
Credit Notes
Film/Commercial:
Alice - Extra- Director :Sandy Tung 2006, St. Louis, MO
Coolfire Media Video - Extra- 2007, St. Louis, MO
Ed Napleton Honda Commercial - Extra- 2007, St. Louis, MO
Swank Productions- Alcohol Awareness PSA-Principal- July 2009
Coolfire Media - Budweiser 'Band of Buds' Pitch Video, St. Louis, MO September 2009
Coolfire Media - 2010 St. Louis International Film Festival video- December 2010
Print:
Uptown Magazine- Summer 2008- ad for Boutique Chartreuse in St. Louis, MO
Sport Truck Magazine-February 2009 Feature
RiverFrontTimes (RFT)-Best of 2008 issue-Featured model-Cover and throughout the inside
UDesign Jewelry-June 2009
http://www.hussmann.com
CleanTech
Finalist in Prom Magazine Model Contest 2008
December 2007 Model Contest Winner-www.nextupmagazine.net
Live bridal model for A Bride to Be- July 2007
Live bridal model for Weddingsmadesimple- February 2008
Fashion Shows:
Saint Louis Variety the Children's Charity fashion show April 2007
Lindenwood University Fashion show May 2007
Pronto International Fashion show May 2007
Management Experience:
-Encore Nationwide: AutoTrader- St. Louis Auto Show, January 2011 Field Manager
-Forte PG: Venom Energy Drinks- Guerilla Marketing, St. Louis, MO December 2010. 4 week program, Manager
-EventPro Strategies: National CineMedia Movie Screening- St. Louis, MO November 2010, Assistant Manager
-GMR Marketing: Axe Cleans Your Balls- Columbia, MO, Sampling event November 2010, Program Coordinator
-Inspira Marketing: V8 V-Fusion + Tea- St. Louis, MO, Guerilla Marketing, September- October 2010- 4 week program , In-Market Manager
-Amp Agency: Coca Cola Movie Screening- "You Again"- St. Louis, Technical Guru September 2010, Manager
-Fusion: Trojan- St. Louis, MO July 2010, Manager
-Fusion: Twilight Eclipse/Cambio.com- St. Louis, MO June 2010, Manager
-Beloved Experiential: Coca Cola Swelter Stopper- St. Louis, MO June 2010, Team Leader
-Formula Street Inc.: Heineken USA Products- St. Louis, MO On-premise liquor events January 2010-November 2010 Team Leader
-EventPro Strategies: National CineMedia- Chesterfield, MO, Movie Screening, February& May 2009, Manager
-RalphWild Fragrance- College Campuses: St. Louis, MO, Sampling Event March 2008, Manager
Brand Ambassador Experience:
PNC Bank Tradeshow 2011- Collinsville, IL January 2011
Major Brands Wine Shows- St. Louis, MO November & December 2010
Hangar One Vodka Tastings- St. Louis, MO November 2010
Black Box Wine Tastings- St. Louis, MO November 2010
Major Brands Holiday Show- St. Louis, MO October 2010
Miller Light/Coors Light- St. Louis, MO July 2010 October 2010
Beringer Wine Tasting- St. Louis, MO July 2010
Fish Eye Wine Tasting- St. Louis, MO July 2010
Coca Cola Coaster-Most-er- St. Louis, MO July 2010, multiple dates
Bar-S Hotdogs- St. Louis, MO June 2010
Costco Wine Roadshow- Wine Specialist- St. Louis, MO June 2010, November- December 2010
Classic Margarita by Mikes- St. Louis, MO April 2010-October 2010
Pantene Pro-V-St. Louis, MO April 2010, multiple dates
Axe Twist Body Spray- St. Louis, MO May 2010-June 2010
US Cellular- St. Louis, MO April 2010-October 2010
HotPocket-Costume Character & Handler- St. Louis, MO March 2010
Absolut Berri Acai Vodka- St. Louis, MO February 2010-August 2010
The Beatles Private Party- Painted Model- St. Louis, MO February 2010
AutoTrader- Model- St. Louis, MO January 2010 multiple dates
Olay Skincare- Product Specialist- St. Louis, MO January 2010, April 2010, July 2010
Dove Skincare- Product Specialist- St. Louis, MO January 2010
Cadillac- Product Specialist- St. Louis, MO April-November 2010
Barney & Sprout TV- St. Louis, MO September 2009
Cooper Tires- Model- Hannibal, MO September 2008, August 2009
Bakugan Buzz- Guerilla Marketing- St. Louis, MO August 2009
US Army- Sedalia, MO August 2009 multiple dates
Nintendo Wii Sports Resort- Sedalia, MO August 2009 multiple dates
U.S Cellular- St. Louis, MO March 2009
Boar's Head/Schnucks- Ladue, MO February 2009
Axe Hair Crisis Relief- Festus, MO January 2009
Barbie Cares- Costume Character: Barbie- Springfield, MO November 2008
Axe Dark Temptation Body Spray- Model- St. Louis, MO October 2008 multiple dates
Axe Bullet Body Spray- St. Louis, MO August 2008
Lipton Tea- St. Louis, MO July 2008 multiple dates
State Farm- American Idols Live- St. Louis, MO August 2007
Nowwhat.com- St. Louis, MO July 2007
Sunchips- St. Louis, MO June 2007
Sargento Cheese- Sampling- St. Louis, MO June 2007
General Motors- Sparta, IL August 2006
TeriEddyPhotography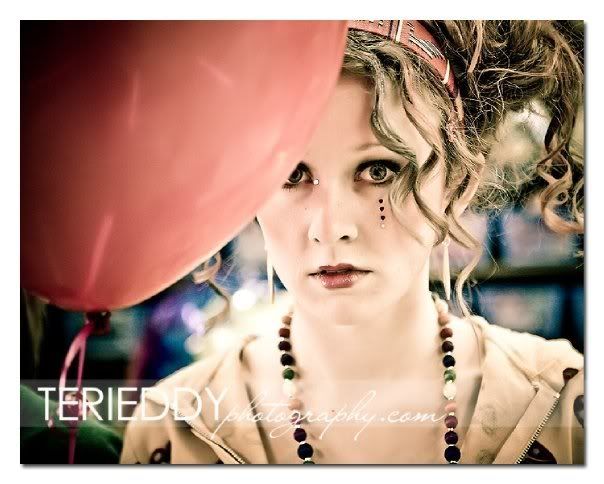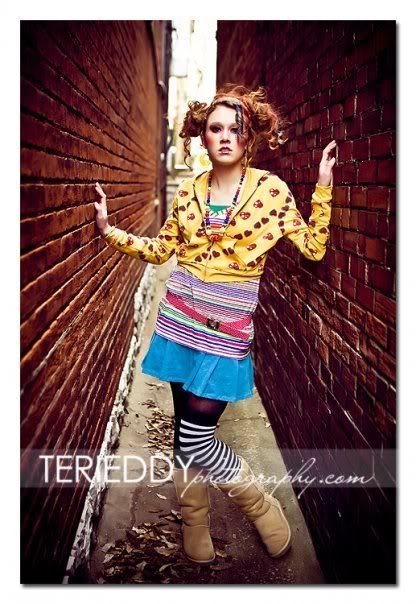 Training:
Talent Camp at Universal Studios - Orlando, FL
with Gregory James, Executive Producer -
ESB Productions / Publisher of Peter Glenn Publications
Seminars:
Acting-Audition Techniques-Commercials:
Ed Lane/New York Conservatory for Dramatic Arts
Ellen Jacoby/Ellen Jacoby Casting
Charlie Winfield/Funny Face Talent Agency
Gary Bertalovitz / Images Management NYC
Samatha Roos / Gilla Roos - Miami- NY
Fashion Business:
Karen Lee /Elite Models
Interviewing-Marketing-Client/Agent/Talent:
Erin Lundgren/NY Models/LA Models
Cathy Celmer / The Green Agency - Miami
Gregory James - ESB Productions
Vilay Dethluxay/The GAP
Nathan Yungerberg - The Model Child
The Model Editor's Perspective:
Sharon Elcock/Parent's Magazine
Alicia Bridgewater/CosmoGIRL
Auditioning for Television and Film- Joey Paul Jenson- Los Angeles, CA
Acting for a Three Camera Sitcom- Rondell Sheridan- Los Angeles, CA
Acting for Television and Film- John D'Aquino- Los Angeles, CA
Timing is Everything; Comedic Improvisation- Jerry Gelb- Los Angeles, CA
From the Page to the Stage- John D'Aquino- Los Angeles, CA
'On Cue'- Lance Tilford- St. Louis, MO