Details
Last Activity:
Aug 16, 2013
Experience:
Very Experienced
Compensation:
Depends on Assignment
See Less
Friends (486)
Lists (3)
Love these shots!!!!
35 Photos
Maria Kakosimidi
7 Photos
See Less
About Me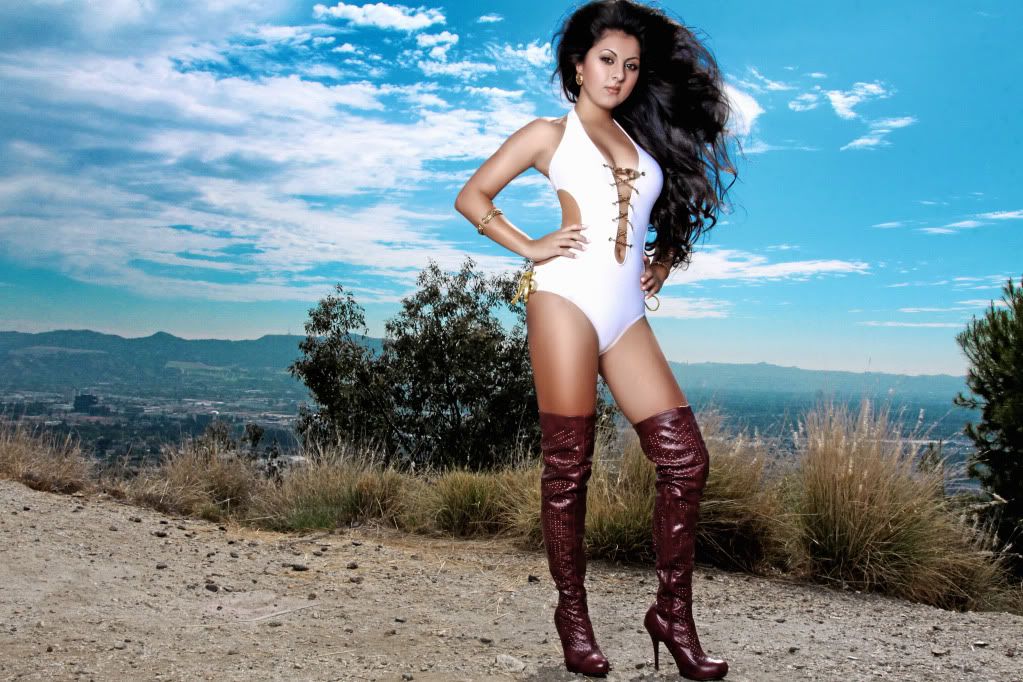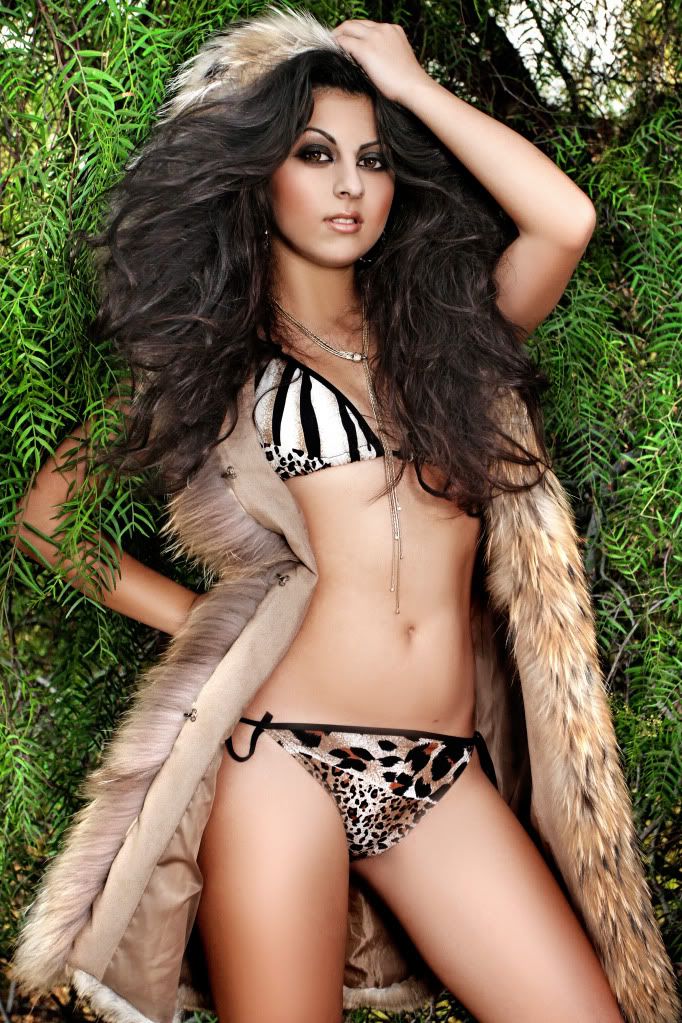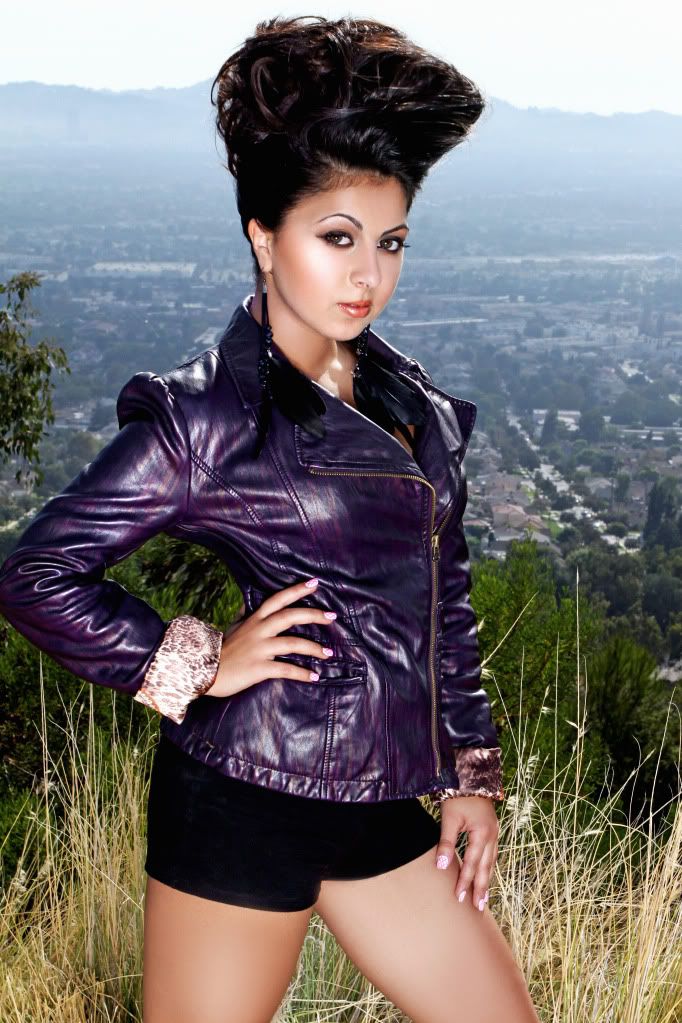 ~*Hey everyone! Thank you for looking over my page! Well let me tell you a little about myself... My name is Maria Kakosimidi. My ethnicity is Greek. My last name is one in a million. It comes from my wonderous ancestors. Kakos- means bad, and simidi- means Devil. Put it together and you get bad devil! I am seventeen years old, and I'm a college student. I am 5'4 and I weigh between 100- 103. (let's just say it changes magically day after day). My hair is very long, thick and brown. My eyes are big, and light brown. My skin tone is tanned and soft.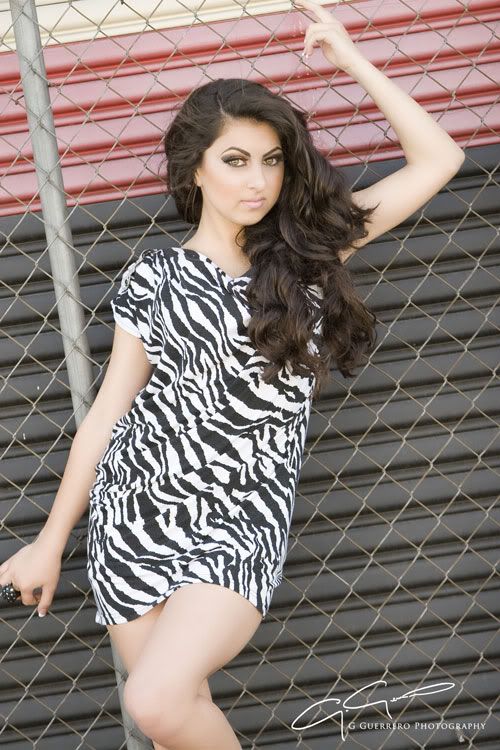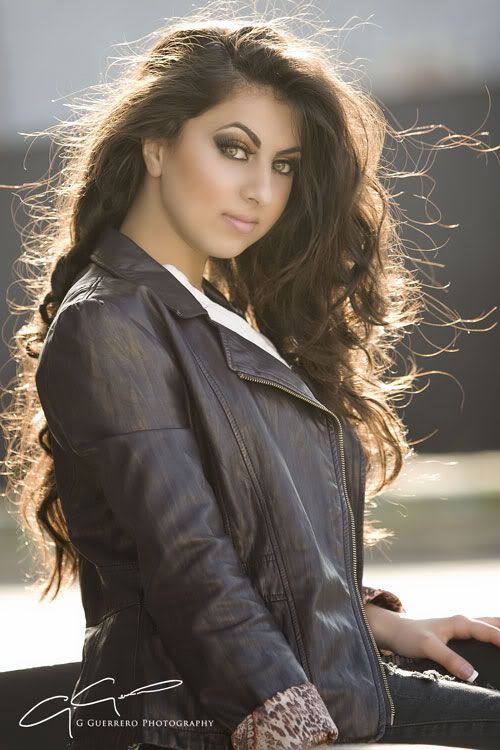 As we all know, I'm a sucker for MODELING and ACTING. I love to be in front of crowds and especially in front of the camera. I have been through training and a lot of courses. I went to Barbizon Modeling and Acting school for two years. After nailing an audition with Rennee Eppers, I was chosen to participate in an event called IPAC (International Performing Arts Conference). I did scripts, to runway to red carpet events. We all had so much fun, and the callbacks were very suprising. I got four call backs in total. Two of my callbacks were from great acting coaches, the other one was a management company, and last but not least a casting director himself. It was truly an amazing experience.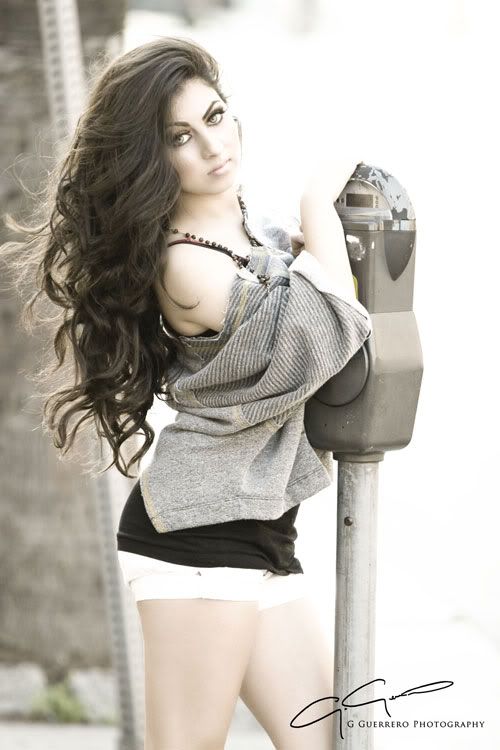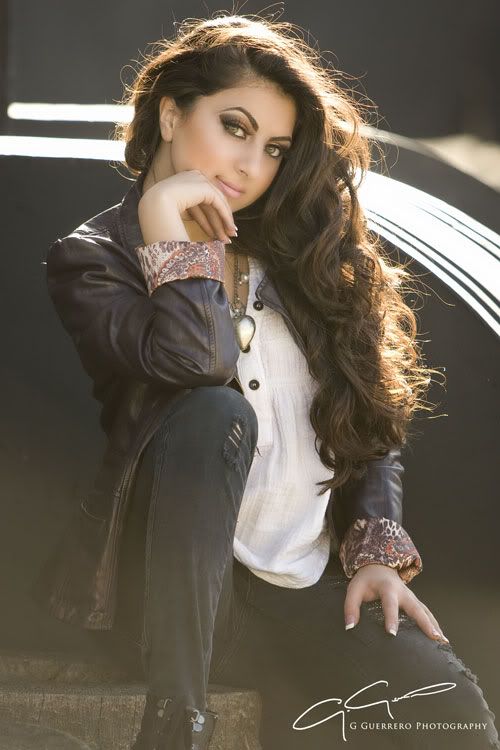 After the event, I found my manager! Francouis Maalouf! He is the best man in the world. He is very caring and very supportive. I am very lucky to be part of his team! Because of Mr. Maalouf I was a contestant of Miss California Teen USA 2010! It was a blessing to meet and talk to California's most beautiful ladies! I represent the title Miss North Hollywood, and I hold it with great pride! After this event I got called in from a management I work for called "Kids Management." I did a show called "Victorious" on Nickelodeon. It was fun, and I met a lot of great actors. My Teen Pageant and My First aired show is the beginning of my life in modeling and acting, and definately not the last!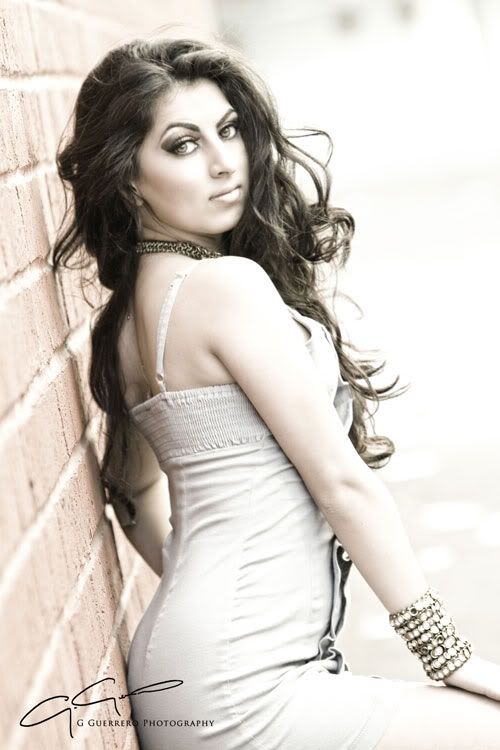 To cut this intro short, let's just say...I would like to be noticed and inspire others in doing what I am trying to become. My goal in life is to become a model and an actress. Many admire my potential, devotion and commitment. Nothing but blissful peace has occured, and I would really love to be part of something so intense and revolutionary!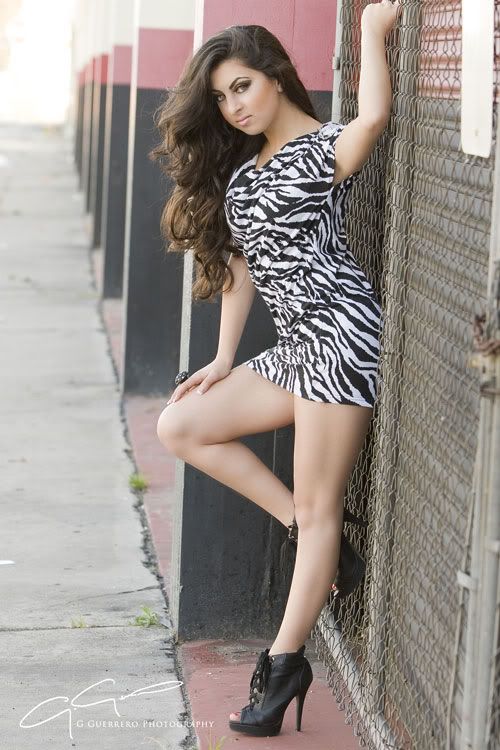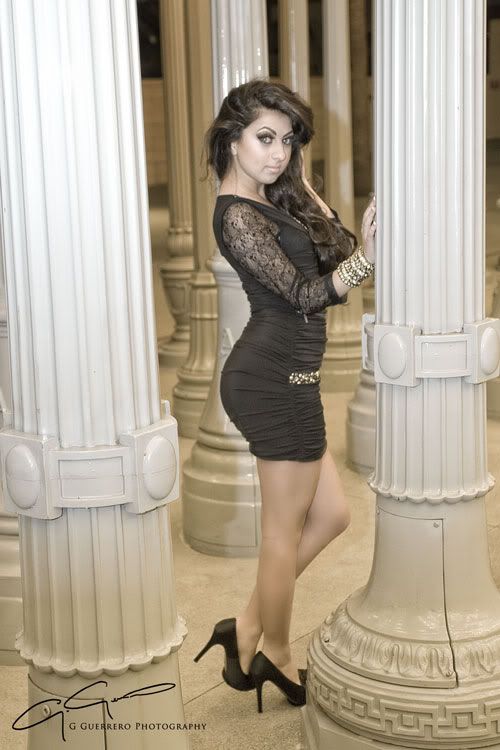 Thank you to those who have helped me get to where I am today. AND TO THE HATERS, I LOVE YOU EVEN MORE BECAUSE I WAKE UP EVERYDAY WITH THE ULTIMATE GOAL TO MAKE YOU HATE ME EVEN MORE! I may only be 18 years old with a goal and dream that would take so much time in occurance but I myself know I'm already there, and I'm not gonna give up! I'm gonna make my dreams into reality and I already have! Just gotta say... Don't give up, and you can do anything you put your mind too!~*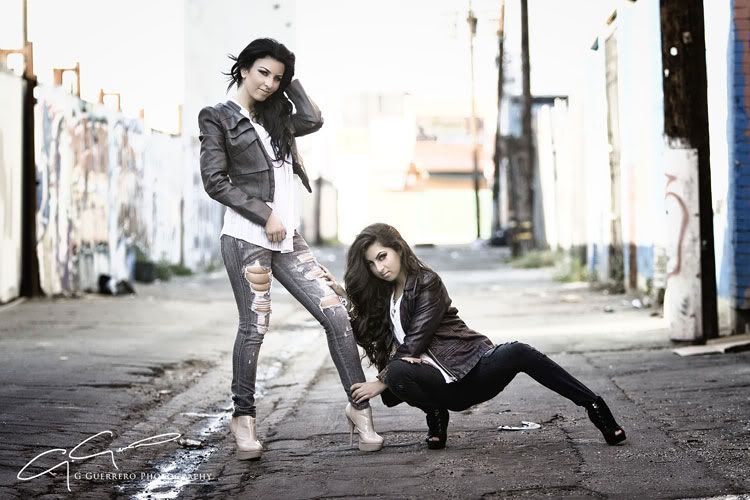 If you don't like me at my worst then you don't deserve me at my best!
Give me time, and I'll enchant you...Give me space, and I'll lead you...To a place you never knew...just let me get to you
If anyone is interested you can send me a message and email me @..
[email protected]
@yahoo.com...
C'mon, don't be shy
AVAILABLE FOR:
• Fashion//Editorial
• Print//Website
• Commercial
• Beauty
• Catalogue//Clothing Lines
• Fitness
• Pinup//Retro
• Concept
• Swimwear
• Promotional Events
• Tradeshows
• Conventions
• Music Videos
• Acting - TV/Commercials/Film/Webisode
My Schedule!!!
November 22, 2008 - Ricky Hoffman
December 11, 2008 - Swiss Photography-Vannessa
February 7, 2009 - Fashionographer-Saul
August 30, 2009 - Blue Doll Artistry- Jenna
September 3, 2009 - G Guerrero Photography- Gonzalo
October 25, 2009 - Benizo Photography (Official Photographer for Miss California/Teen USA pageant)- Palm Springs
November 18-22, 2009 -Palm Springs Miss Teen California USA
November 23-24, 2009- Nickelodeon- "Victorious"
January 17, 2010- Cinemaitaliano-Saul
January 17, 2010- New West Design- Susanne Klein
January 17, 2010- Paula Herrera- Paula Herrera
January 17, 2010- The Black Moral- Gaby
January 17, 2010- Lindsay McNally- Lindsay
January 17, 2010- Shauna Ryanne- Shauna
April 27, 2010- WWS Magazine- Jerry Rodrigo
http://wwsmag.com/updates/wws-mod-maria-kakosimidi/
May 4, 2010- Royal Gor Video and Photo Production- Gor
http://vimeo.com/15654143
May 4, 2010- Alfred Savarani
http://vimeo.com/15653936
May 7, 2010- Justgnarface- Justin Pellman
May 15, 2010- Top Model- Sean Dor
August 16, 2010- G Guerrero Photography- Gonzalo
September 20, 2010- G Guerrero Photography- Gonzalo
October 7, 2010- Dfined Magazine- Jerry Rodrigo
http://dfined.com/2010/10/dfm-beauties-maria-helena-kakosimidi
October 17, 2010 Eminent Casting
April 23, 2011- G Guerrero Photography- Gonzalo
April 23, 2011- Lucy Muradyan- Lucy
May 13, 2011- Echo Earl- Echo
July 27, 2011- G Guerrero Photography- Gonzalo
July 31, 2011- Rita Labib Photography- Rita
July 31, 2011- MMH Photography- Mena
July 31, 2011- Midnight Rave- Ashleigh
July 31, 2011- StylesByCarolyn- Carolyn
August 16, 2011- Arthur St. John- Arthur (Fitting)
August 21-25, 2011 VEGAS (NOT BOOKING SHOOTS)
August 25, 2011 Alice Make-Up Land Beauty Salon
Verified Credits (0)
Worked with Scorpion_? Share your experience and become verified!
Add Credits
Credit Notes
Manager- Francois Maalouf
Kids Management
Miss Teen California USA 2010- "Miss NorthHollywood Teen"
Nickelodeon show " Victorious"
Barbizon Modeling and Acting School
International Performing Arts Conference (IPAC)
WWS Magazine- Release 04-27-10
Benizo Photography (Offical Miss California USA/Teen Photographer)
Royal Gor Video and Photo and Video Production-Gor. (Videographer)
Alfred Savarani- Alfred. (Photographer)
Top Model- Sean Dor. (Agency)
http://www.1TalentAgency.com
Ricky Hoffman- (Photographer)
Swiss Photography- Vanessa. (Photographer)
__Marbie_M.- Marine. (Make-Up Artist)
Fashionographer- Saul. (Photographer)
Lucy Doll- Lucy. (Model)
Design Tactics- Edward. (Photoshop Wizard)
G Guerrero- Gonzalo. (Photographer)
Cinemaitaliano- Saul. (Photoshop Wizard)
New West Design- Susanne Klein. (Wardrobe Designer)
Paula Herrera- Paula Herrera. (Clothing Designer)
The Black Moral- Gaby. (Hair Stylist)
Lindsay McNally- Lindsay. (Make-Up Artist)
Shauna Ryanne- Shauna. (Model)
Justgnarface- Justin. (Painter/Artist)
Nikita Byanjeru- Nikita. (Model)
Eminent Casting- (Casting)
Echo Earl- Echo. (Film Director)
MMH Photography- Mena. (Photographer)
Rita Labib Photography- Rita (Photographer)
Midnight Rave- Ashleigh. (Model)
StylesByCarolyn- Carolyn. (Hair Stylist)
Arthur St. John- Arthur. (Photographer)