Details
Last Activity:
May 04, 2019
Experience:
Very Experienced
Compensation:
Depends on Assignment
See Less
Friends (3715)
About Me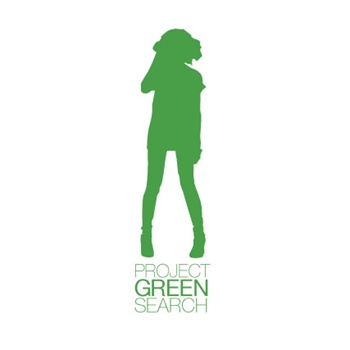 Project Green Search on hiatus. Stay tuned for future events...
♥♥♥♥♥♥♥♥♥♥♥♥♥♥♥♥♥♥♥♥♥♥♥♥♥♥♥♥♥♥
I own The Aquarium Steampunk Reading Room in Norwalk, CT
www.the-aquarium.org
♥♥♥♥♥♥♥♥♥♥♥♥♥♥♥♥♥♥♥♥♥♥♥♥♥♥♥♥♥♥
I'm seeking ready-art photos for mag/web print & editorial pages. I'm not so much here to shoot myself, although I do when the occasion arises, as I am to sollicit finished images from photographers and models which can then be placed in the rising young crop of green fashion and lifestyle magazines surfacing on newsstands, and green blogs now incorporating original image content on their pages. Think of me as a green stock photo agency.
I can assist Photographers and Models to position themselves with leaders of the sustainable fashion and design industry, green products and services, to facilitate marketing and branding opportunities.
The Lü magazine website now has a listing of "green" thinking (print) magazines that hire the services of like-minded models and photographers:
www.remyc.com/paperproject.html
To all pro-MUA... we have a big surprise for you:
GREEN MUA
Still under construction... But open for test runs...
Images easily placed are:
1) Bikini/glamour shots with electric/hybrid/fuel cell cars, in collaboration with:
www.electrifyingtimes.com
& its green fetish EV pin-up calendar.
2) Fashion/Bikini/Nude shots with nuclear power plants as backdrop, for
www.theenvironmentals.com
and other anti-nuclear organizations.
3) Fashion/Bikini/Nude with solar panels, wind turbines, etc... to be used by hundreds of solar and wind companies now emerging in the marketplace, who still have limited budgets to afford print media campaigns. What we are doing here, helps them compete with conventional energy companies for the heart, minds, and pocketbooks of new customers.
4) Fashion shots to illustrate hitch hiking editorials, as well as many other life-style changes, natural cosmetics, health foods, etc... in association with
www.lumag.com
which at present is a gateway for a Yahoo list serv comprising some of the top environmental and fashion journalists in the country. There are plans for a print edition... but that's up to Hachette.
We can assist models & photographers to connect with available props in areas where you live and work. Goth/Fetish look most welcome, as well as girl next door and All-American!
You can submit photos via remyc (at) prodigy.net
This project will ultimately result in a book deal.
No pay until publication.
If you're in New York, attend Greendrinks the second Tuesday of every month:
www.greendrinks.org
or find the one in your own city.
Call if you have any questions:
203-227-2065
Our road trip down Route 66 from Chicago to LA May 2006 was the first leg of a much larger campaign to promote electric vehicles on US highways! AC Propulsion is now building pure electric Scion xBs called the e-Box! We'll be driving down Route 66 again with the electric version! We'll be using 220v outlets at RV parks to charge along the old mother road. The electric xB is being considered for the feature film adaptation of the old Route 66 television series, in pre-production, as well as the upcoming Rama Road Rally.
WWW.THEBOX66.COM
Verified Credits (0)
Worked with RemyC? Share your experience and become verified!
Add Credits
Credit Notes
Chevalier Photography
Electrifying Times Magazine (1993-present)
French ELLE (1953-1973)
Factsheet 5 (1983-1990)
VoxPop Magazine (1984-1986)
Wetlands Preserve Eco-Saloon (1989-2001)
E magazine (1989-present, unofficial archivist)
Infinite Energy (marketing, circulation & distribution)
Secret Magazine (marketing, circulation & distribution)
Magazine Paper Project (consultant)
Carrie Leigh's NUDE (consultant)
AllGreen Magazine (editorial advisory board)
Willow Springs Raceway (EV consultant)
EnVironmentalMotors (marketing consultant)
Ethical Fashion Show (Paris)
Knipschildt Chocolatier
Summer Rayne Oakes (2002-2006)
Collage Foundation (2001-present)
Paranoia Magazine
ETS Energy Store
Voltaic Systems
Greendrinks NYC
Fairfield County Greendrinks
Raw Spirit Festival (outreach & promotion)
SoNo Arts Celebration (recycling)
Coco Eco Magazine
Next Gen Expo
Paracon
Green Spaces
Be Eco Chic
Eco-Chick
Ecorazzi
EV(e) Calendar
GoGreen Expo
Green Market Exposition
McGraw-Hill
Hearst Daily Green
Above Magazine
Lü Magazine
Cell-Nique
Greenloop
ICI-nyc
Pömed
Read this book...