Details
Last Activity:
Sep 25, 2015
Experience:
Very Experienced
Compensation:
Depends on Assignment
See Less
Friends (841)
Lists (2)
Models / Photographers I'd Like to work with
4 Photos
See Less
About Me
Upcomming shoots :
September 28th with Disappointed Family Photo
+I have Many Aliases
Twilight Death
Alessa Decay
BaphometSatanica
Ethereal Moon Goddess


_____________________________________________________________________
I WILL NO LONGER ACCEPT TRADE ASSIGNMENTS.
I AM A PROFESSIONAL MODEL
ALL OF YOU ARE PROFESSIONALS AS WELL
WE BOTH HAVE A SERVICE TO OFFER IN EXCHANGE FOR PAYMENT.
PHOTOGRAPHERS WHO I HAVE ALREADY WORKED WITH ARE AN EXCEPTION.
IF YOU ARE INTERESTED IN MY WORK THAT I HAVE TO OFFER AND WANT ME LISTED IN YOUR CREDITS THEN PLEASE SEND ME A MESSAGE.
IF A TF PROJECT IS ACCEPTED DUE TO MY INTEREST, I WILL MOST LIKELY REQUEST TRAVEL EXPENSES
_____________________________________________________________________
CONTACT ME FOR MY RATES
_____________________________________________________________________
IF INTERESTED IN BOOKING ME YOU CAN CONTACT ANY OF MY CREDITS THAT I HAVE LISTED TO VERIFY MY PROFESSIONALISM.
_____________________________________________________________________
This is how I make a living I do not have another job outside of modeling. I am accepting paid only assignments as this is my full time job. I put everything into my modeling. This is NOT a hobby its my passion, life and my work.
My Goal is to travel and model in different countries.
I am looking to make a name for myself.
+ I keep a variety of New and Old work in my portfolio to show how I have professionally progressed over time.
+ If your interested in looking at my artwork/Photography you can go here
http://twilightdeath.deviantart.com/
+ Please Checkout my MM photographer account MM #1621891 or
http://www.modelmayhem.com/TwilightDeahtphoto
+ I am interested in working with clothing designers, hair stylists, makeup artists, and traditional/digital artists.
+I do not limit myself to a certain category.
+ I am willing to soften my look. I am a very open minded individual and I am very fun to work with.
+ I am open to any ideas you may have to offer
+ I enjoy working with unique and professional photographers. I enjoy most Themes and styles of work, including... Gothic, Vampire, Fetish, Fashion, Hair, Glamor, Implied Nude, Nude, Lingerie, Print, Runway, Swimwear, Steam-punk, Horror, Sci-fi, Nerdy, Cute, Skater, Visual Kei...and many more.
-TATTOOS-
4 Tattoos
Japanese style Hello Kitty with flowers ( right fore arm)
Gir of Invader Zim (Left Calve)
Black Octopus (Right Foot/ankle)
Rose with eye in center ( left side of lower back )
-PIERCINGS-
8 piercings
Septum
Right Side Lip
gauged earlobes (both)
+ I normally Bring an Escort with me to my shoots unless its a photographer that I have already worked with
+ I am looking to work with professionals I take my work very seriously and I have a great sense of art in an form.
+ I do hair and make up myself unless there is an MUA available
+ Some Ideas for Photo shoots:
Cat woman Themed shoot
Nymph Themed Shoot
Succubus(Demon) Themed Shoot
Devil Woman Themed shoot
BloodRayne (Vampire) Themed Shoot
Kate Beckinsale (Vampire)- Underworld Themed shoot
Silent Hill Nurse Themed shoot
Verified Credits (0)
Worked with TwilightDeath-Alessa? Share your experience and become verified!
Add Credits
Credit Notes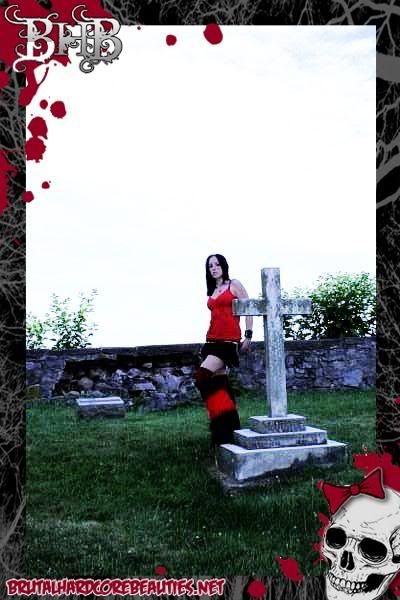 Photographers I have worked with
+ Roxxsolid - Michael Grim
+ MDZ Imagery
+ Vampgrrl Studios
+ Xvision
+ Derek Raugh
+ Rebel Image Photography = MM# 1603870
+ Kenny Lee Photography = MM # 2274532
+ Alice Marie= MM # 543182
+ Larry E. Yerkes = MM #1813190
+ Nikki Novacaine Photography = MM #2237502
+ Kitty Kat = MM #2098020
+ Hatter Photography = MM #887309
+ Jeffrey Campbell = MM #1196947
+ Reagan Lam = MM #1195713
+ Dan Webb = MM# 829673
+ Justin -KaoS GRaFFiX= MM # 55999
+ Photo Dan At Prestige Photo = MM #670651
MUA I have worked with :
+ Farrah DeFulio MM #2771546
Model's I have Worked with
+ Xristina = MM #1202729
+ Kami_ = MM #639640
+ Alien Baby= MM #825693
+ Coffin Candi =MM #1899009
+ Kitty Kat = MM #1735122
*Publications*
+ SykoMindz Mag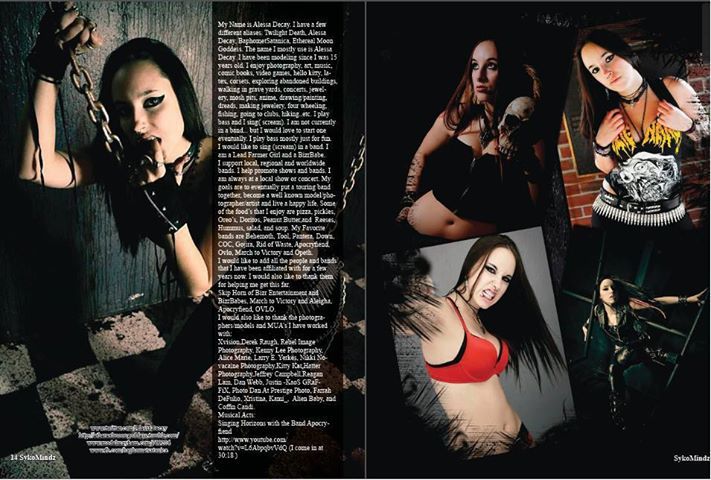 *Promotions and Organizations*
+ The BizR Babes
http://www.myspace.com/thebizrbabes
http://www.bizrmodels.com
+ BizR Entertainment
http://www.myspace.com/bizrentertainment
+ The Lead Farmer Girls
http://www.facebook.com/pages/The-Lead-Farmer-Girls-Worldwide/124447904237134
+ Ovlo Promotional Model
http://www.facebook.com/pages/OVLO/142156699135153
http://www.ovlo.net/fr_intro.cfm
*Videos*
http://www.youtube.com/watch?v=6h36ZjHWt6E
http://www.youtube.com/watch?v=Aqp8pNbGwrI
Musical Acts:
Singing Horizons with the Band Apocryfiend
http://www.youtube.com/watch?v=LJECRTplgLM
(I come in at 32:28)
http://www.youtube.com/watch?v=Plqn_3yDn6A
http://www.youtube.com/watch?v=_RYpPQvWRY0
(I come in at 36:46)
http://www.youtube.com/watch?v=JHnqUVXpTp0
(I come in at 21:02)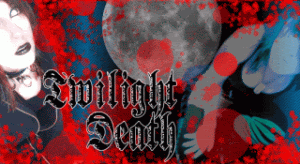 + I am on sites such as.....
http://www.myspace.com/thebizrbabes
http://www.myspace.com/brutalhardcorebeauties1
http://www.myspace.com/suicidalbeauties
http://www.myspace.com/latexphoto
http://www.metaladies.com/friends/alyssa-twilight-death/
http://www.PaidModels.com/28377
http://www.onemodelplace.com/member.cfm?ID=435509
https://www.facebook.com/WORLDMETALDOLLS