Details
Last Activity:
Sep 01, 2017
Experience:
Very Experienced
Compensation:
Paid Assignments Only
See Less
Friends (5363)
Lists (4)
Albert Ortega's Favorite Models on MM
50 Photos
Albert Ortega's Favorite Photographers on MM
12 Photos
Albert Ortega's photos in other portfolios
92 Photos
The Pose, in other ports
15 Photos
See Less
About Me
Thank you for looking at my work !!!!

I have been a full time photographer and photoshop retouch artist for over 25 years.
Bookings are on a first come first serve basis.

http://vimeo.com/35783495

http://www.youtube.com/watch?v=I8au0IXKgRE

"Some people use the terms 'model' and 'photographer' very loosely. Would you call a guy with a wrench a mechanic?" - Ashley Jocelyn Fischer

Samples of some of my Photoshop retouch work. http://www.modelmayhem.com/1658547
NEW LOW RATES FOR PHOTO SHOOTS
$125 an Hour.
$500 Half Day (4 hours approx.)
$1000 Full Day (8 hours approx.)

PHOTOSHOP RETOUCH.
$30 per Photo.
My rates are very reasonable, therefore I don't shoot TFP/TFCD.

ESCORTS
If you wish to bring an escort to our shoot, it's 100% ok with me. The model's comfort level and safety is important to me.
QUOTES FROM MODELS


'Albert, the photos are gorgeous and I really thank you, not just for being a new lifelong friend, but an amazing photographer. '
- Swacy - MM # #71562

' Love you Alberto! You're the best
Thanks for the amazing shoot. I'll definitely let you know if I can escape to shoot one more time before I leave! '
- Luccia - MM # #594951

' Omg! Some of those blow me away and others are just fucking gorgeous. Here are my faves! omg! Alberto! I never knew how pretty I was hehe. Seriously Alberto I'm on cloud 9 right now.
Freaking gorgeous! '
- Jacquelynne - MM # #1352262

'I had the opportunity and the wonderful pleasure of having Mr. Albert Ortega shoot me on one of his trips from Miami to Los Angeles. I was completely comfortable around Albert as he was exceptionally professional at all times and never once was he intimidating, suggestive or inappropriate in my presence. I was deeply moved when I recieved the photos as I had realized that Albert brought out a special part of me during our shoot. I immediately called him thanking him and expressed what a wonderful person and professional he truly is. To top it off, everything was done in a timely manner and photos were received as promised!
Albert Ortega...above and beyond a great man! '
- Nikki A Scandore - MM #880889

'Thank you for the great shoot Albert! Your passion for photography was contagious and I really enjoyed your enthusiasm for what you do. I loved our spontaneous creative chemistry and I can't wait till we have another opportunity to create some more beautiful work together! '
- Jessa the Austin model - MM #549137

'You did more than an awesome job.....you're fantastically awesome
Definitely wonderful and great to work with.'
- Rachelle Aurelia - MM #1576929

'I fell in love with you such a long time ago...and not because I wanted to work with you...but because I found you genuine.'
- Ashley Krise - MM ##565749

'AL!! You gave me the push I needed to start up in modeling again. You've boosted my confidence up to another level and made me look greater than I thought I could look in our pics! If I even make it big I'll be sure to bring you with me! You're my MAiN photographer & super great friend! Love Ya!!'
- Cecilia - MM # 1432409

'Al! One of my fav. photographers ever..'
- Kimberly Fisher - http://www.kimberlyfisher.com

'If you're ever in the Miami area look up Albert Ortega and shoot with him! He's a great photographer and one of my closest friends! Check out his page on MM. '
- Stephanie S - MM # 112182

'Albert working with you was truly an honor and simply amazing. You have influenced my life in so many ways and have become a great friend and someone whom I admire. Your passion for everything shows through in your work. Thank you for sharing your knowledge and passion for the business.
You rock darlin - luv ya! xoxo. '
- Rose Angel - MM # 825702

' I just wanted to thank you for such an AWESOME time yesterday! The whooooooolllllle day totally rocked!! I miss Miami already....even the traffic lol! You're AMAZING ALBERT!!!!!!! ♥♥♥
You rock!'
- Kandyce Danyelle- MM # 1078377

' My love, thank you, thank you, thank you! You are an AMAZING photographer and an even better friend! I'm so glad that we were able to squeeze in shoot while I was in Miami. I can't wait until next time for more fun, more Cuban coffee, and more Albert, of course! I'll cross my fingers for sun and sushi next time.
XOXO! Love ya lots. '
- Jenny Bard - MM # 1364544

' Albert thank you so much for allowing me to work with you this year, I had a great time and got amazing shots! Thank you!!! xoxo '
- Adriana Lei - MM # 1468632


' Just checked out the CD... you're the bestt photog everrrr'
- Melani Blond - MM # 1109339

'Hey Albert, Thank you for everything you did for me today. The day was priceless and no amount of money would have served justice for the amazing pictures, and conversations we had today. You are a blessing and I am so thankful to be able to call you a true friend. Cannot wait to shoot again! love.'
- Christina - MM # 1138105

'OMG........ OMG Albert our photos are amazing!!!! You are rocking my world right now! You have no idea......... WOW!!!!! Will you be my personal photographer? Can I just steal you please? :0)
WOW!!!!!!!!!!'
- Serendipity - MM # 1343140

'Albert Ortega. Those words mean so much to me. We met when I was sixteen and I can even recall to this day what a sweetheart you were. You have befriended me since then and over the years you and I have only grown closer at heart. I truly appreciate what a professional and friendly photographer you are. Truly one of the best! I love you and all that you do. I hope that we can work more together and hopefully soon side by side. MUCH LOVE,'
- Gracie Doll - MM # 677055


'I just wanted to tell you how amazing you are. I really had my best shoot with you. I hope we can do it again one day. Thanks for making me happy, and thanks for the awesome shoot. You are the best. XOXO'
-Bernadett M- MM # 695623

'Albert, some photographers can create clean shots and some can create banging images- yours is the latter. I have yet to see an image of yours that i don't like, and I couldn't have asked for a better time xoxox'
-Megan Marie T- MM# 779343

'Hi Albert)))) I have started to write to you several times by now. But I could not complete, because my emotions overfill me. It was an unforgettable experience to work with you. I am very grateful to some people at this website, because they led me to you. YOU ARE GREAT Photographer and it was my big pleasure to work with you.'
-Cristina M- MM#1319166

'Albert my dear, I had such a GREAT time with you, a GREAT shoot! You're a one of a kind!
Thank you soo much for the chance to work with you!'
-Yesenia- MM # 539848

'I SO loved doing this shoot with. This was definitely a step out of my comfort zone and I am so glad we did it! Couldn't be happier to have added something like this to my portfolio and to have had the privilege to work with such an amazing photographer. Thank you Albert!'
-Kylie Coakley MM # 347107

'Everyone,,, my heart has been stolen by a man by the name of Mr. Albert Ortega'
-Ashley Cordell- MM # 1417

'Papasito, You are freakin awesome. We made some beautiful images for a quickie 30 min shoot.
Models need to jump on it.
Much love
-Carrie Land- MM # 83460

'LOVE IT!!! MORE, MORE....I WANT MORE!!!'
-Jennifer Korbin-

'Ok so your like seriously the BEST friend I have EVER had!! OMG I don't understand how you have so much energy. I swear you will be doing this when your 80! I slept for days after our shoot, only to wake up to AMAZING IMAGES!'
-Brianna - MM # 484126

'BABY!! U did it again.....Francesca's photos are beautiful!!!! I love them ALL! '
-Sandra - Portrait Client

'awww Albert love you so so much......
It was so wonderful to finally get to meet and shoot with you... You are truely amazing!! '
-Christina Szabo - MM # 206263

' Great to finally meet you! after like 2 years! lol! It was worth the drive
Can't wait to see the images!'
-Sarula- MM# 176006

'You are seriously one of my fave people everrr! Love ya tons!!! Shay
'
-Shaylene- MM # 513317

'Albert I am so glad we have become really good friends..You are more than amazing..I had a great time with you and bri last week..YOU ROCK... '
-Christie Hope- MM # 532680-

'YOU are amazing! I think you are wonderful - and one of the sweetest people I have ever met. You are an extremely talented photographer who knows how to make models feel instantly at ease.
Fun to shoot with, and a wonderful friend.'
-Peggy V.- MM # 2759

'everything u do..u do with ur perfectttion..its not my call..but u doo do it in grace:) & i respect us work'
-Lauren Loza MM #137248-

'Albert, all I can say is I love you !!! Damn, just got the disc. You are amazing!! And you know what, I was having such a crappy day. This disc made me feel better. You Rock !!!'
-Cindy Pucci- cindypucci.com

'Albert has this really electric energy. I really enjoy working with him and am honored to call him a friend.'
-Angela Sora- angelasora.com

'Albert, If it wasn't for you, I don't think I could be where I am with my modeling. You have helped me through so much, not just in modeling but as a friend. Your an amazing person & I don't know what I would do without you. LOVE YOU! XOXO!'
-Jessica Armanda- MM # 441682

'Your amazing!! not only a VERY talented photographer, but one of the nicest guys i've ever got the chance to meet! Thanks for always being there love, I appreciate your support! You're seriously my favorite person!! Hugs xo'
-Starleigh V- MM # 697298

'Thank you - Thank you - Thank you - They are absolutely beautiful. Thank you so very much.'
- Elaine McDonald - Â wedding photo client

'I love my pics. Thank you so much !!! U R the best.'
- Yadi - maternity portrait client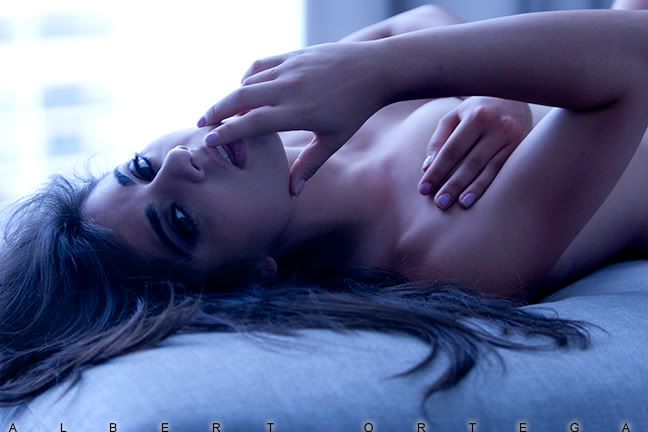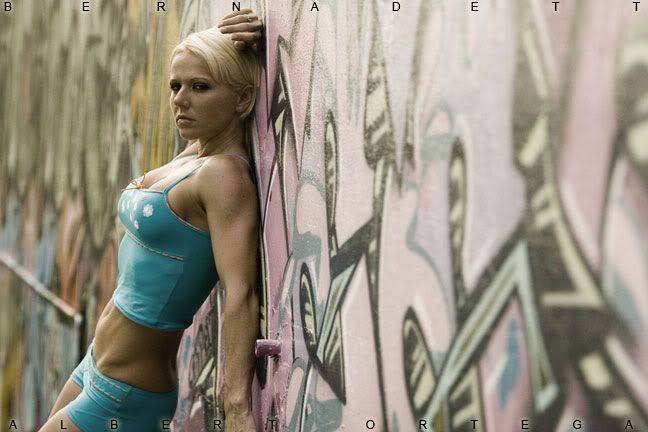 Verified Credits (2)
Worked with Albert Ortega UB6 IB9? Share your experience and become verified!
Add Credits
"Wonderful time with Albert. Excellent images - still some of my favorite to this day. Highly recommend him." Read less
See Less
See All Verified Credits (2)