Details
Last Activity:
Nov 20, 2023
Experience:
Very Experienced
See Less
Friends (4057)
About Me
********To my visitors, Modelmayhem has totally rearranged my portfolio beyond my control. This is not how I want them to be viewed. So please excuse the mess until they fix the problem. 09/12/17: Because of the Modelmayhem pictures problem continues, If you wish to see more of my newer and recent work, please go to my Facebook page:

page
or at these other models/photographers sites:
500px-
https://500px.com/p/chuckareleispmsports
Facebook-
https://www.facebook.com/ChuckareleiStudio/
Model Society-
https://modelsociety.com/Photographer/Chuckarelei
Twitter-
https://twitter.com/Chuckarelei
Flickr-
https://www.flickr.com/photos/chuckarelei/
Tumblr-
https://www.tumblr.com/blog/chuckarelei
Instagram-
https://www.instagram.com/chuckarelei/
Deviant Art-
https://www.deviantart.com/chuckarelei
Behance-
https://www.behance.net/chuckarelei
Working photographer looking for ideas to create high impact and mesmerizing images. Currently because of the high amount of work involved with my images, I'm limited to working with uninhibited models only. But if you have an unusual concept or idea, I'm always open to listen. Take a look at my current casting for certain specific materials I'm looking for.
Please also visit my Retoucher profile 1834392 and Digital Artist profile 2035940 for additional samples of work.
Fly-by friend request without message, tag, or comment will be ignored and deleted without a thought.
I have had a fair share of flaky, unreliable, wishy washy people. If you are one of those, or not serious, no-show, cancel, reschedule, lack of prompt (24 hour is my patience limit) communication, some crazy nut cases, I will have nothing to do with you.
Not Recommended:
Lacey Reed MM#1376820
__NiTasha__ MM#617857
kissable kandie MM#879098
Chiita MM#676656
Crmel Kisses MM#1644672
Corruption MM #1423923
Sammie10 MM# 1652654
Courtney Renae C MM# 1163697, aka MM# 2969011
J0HANNA MM# 1759157
Gabby West MM# 1306377
Taylor Valencia MM# 2250160
Ciara Elize MM# 2605645
SoCaliNicholette MM# 2657077
Brielle Saling MM# 3139758
Miss Sami MM# 2449007
RedAugust MM# 3459170
Visit and add me on my Facebook

page
Verified Credits (4)
Worked with Chuckarelei? Share your experience and become verified!
Add Credits
"Really had a fun shoot with this photographer. He gave great direction, also encouraged my ideas and helped me gain more confidence in the model I want to be!" Read less
"Chuckarelei is definitely one of my favorite photographers to work with, we always pull off amazing shots together and he's gt such a creative, eccentric, air and personality about him that makes him an absolute joy to shoot with!" Read less
See Less
See All Verified Credits (4)
Credit Notes
Some of the best people I have the privilege to work with:
Pixie Styx MM #851635
Pixie Z MM #1055309
Crystal Shawnte MM #1142298
MzChula MM# 687651
carmenpayne MM# 1341357
Shawn Herbold MM# 1325144
Burgandy Viscosi MM# 668633
Brazilian Bombshell MM# 1425933
AIMEE AIMEE MM#1342134
Zoya Raskina MM#522904
Heather Louisiana MM#1401638
Lady Eden MM#1288325
Feyith MM# 453113
samy monteiro MM# 1425933
Shawn Herbold MM#1325144
Burgandy Viscosi MM# 668633
M i s s K a t h y MM# 873431
Shawnabird MM#1379446
Kodi Eliza MM# 1468265
https://www.modelmayhem.com/po.php?thread_id=649642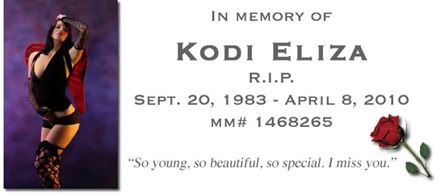 Emerald Envy MM# 1389181
Ms_Wind MM# 410419
Amy Sav MM# 675960
Rough Chick MM# 360683
Raven West MM# 1341229
Jessica Converse MM# 295210
Shawnte Danielle MM#1053496
Klaras MM# 730867
Ashley Larsen MM# 1537368
Jason Koster MM# 1471676
baretoe MM# 1349661
Nisha Flores MM# 1486841
Elizabeth Ridge MM# 1573487
Shihan Sky MM#1624207
antonio deleon MM# 1538254
Samuel Tribble MM# 689958
Mikalay MM# 1308497
Arthur Franklin MM# 1428209
Maureene O MM# 605982
Stagename Calico MM# 1554808
Jay Dezelic MM# 81832
MZZ FIJI MM#1634771
Hanna Josephine MM# 1523483
Alyssa Russell MM# 1645599
Tori24 MM# 1634136
ZoeBelle MM# 1188299
Kim Jonet MM# 791448
Angel Bella MM# 815146
brendaastarr MM# 665411
Perri Diddle MM#1451861
Lolo Luxx MM# 1690121
Kenyatta MM# 177422
Ana-Maria Stoian MM# 1571049
Kat L T MM# 868874
Ella Wei MM#1637397
Mike Borozdin MM#751537
Cori Lianne MM#1458352
Christina Suveges MM# 1735479
MiSs TiFF 101 MM# 1745992
Meredith Model MM# 17482
Renee Sapphire MM# 1856440
Dennis Tudos MM# 863735
Native Rose MM# 746821
Janna Cardwell MM# 1762678
Delicate Discord MM# 1501146
Stefanianne MM# 2441620
Mobius MM# 18211
Sunny Sweet MM# 1899198
Anika S MM# 1152720
David Y Chen MM# 716673
JILLIANLISA MM# 1457388
Jess Richards MM#1190674
Jasmine Hart MM# 1828441
Paulsamoa MM# 773194
Myschon MM# 811536
Kassandra Jolene MM# 1791162
ScorpioLove MM# 2026882
Cast of Thousands MM# 795387
Jennsin Reiz MM# 124738
Justin206 MM# 1950313
Freddy Diabolico Kruger MM# 2130963
Lindy the Jynx MM# 1632928
Sir Mark Bruback MM# 1076890
Aiko Havoc MM# 644881
Angelicchaos_2010 MM# 2131917
Kayla Ostby MM# 2200769
Cody McCord MM# 2211518
Red Raven MM# 569598
RLena MM# 210568
Rose Riley MM# #2192095
Sophia Sky MM# 81334
Willow Avery MM# 2229162
Andrea Louise MM# 2285646
Vea Kulani MM# 2301149
Avery Anna Gonzales MM# 2302633
Andrew Douglas R Jr MM# 1883625
_Jennifer_ MM# 1308959
Q-tip MM# 1420015
blue_13 MM# 2429997
Tantrachick MM# 2453768
Taylor D Jordan MM# 2434567
Danielle Clandestine MM# 2492478
Rob Connoll MM# 2203427
Darling Valentine MM# 1261337
Crystal D Ogaldez MM# 2492349
Sicily Lavella MM# 2548412
Kaida Hitomi MM# 2551474
Makenzie Mac MM# 2446978
Sofie Harris MM# 2262042
Mercedes Sloane MM# 2596402
Alice Arnette MM# 2628278
Kyle Reder MM# 2624194
Katrinahhhh MM# 2486480
Pippy Couture MM# 2687836
Jemma Loveless MM# 2632602
CamiiVin MM# 2720689
my life my rules MM# 2731349
DORA MILLER MM# 1563734
Opheliaofthelilies MM# 2722393
Leila R aka SH MM# 1579184
Momo SatoNe MM# 2547265
Kiara Monique MM# 2667581
Liv P MM# 2624386
Mike Adam MM# 2806191
Venus Kathleen MM# 2848703
Jenni Sweet Cheeks MM# 2891551
Madeleine-Clavel MM# 2653654
PrincessLeah818 MM# 3542889
M a r l o w MM# 2937268
Miss Amber Stone MM# 2960184
XBella LunaX MM# 2917637
Bumble MM# 2216299
Pepper LaRouge MM# 3124587
_Clarissa _ MM# 3173085
Kandyss Belove MM# 3188634
Rae72 MM# 3176654
Madison Gianna MM# 2962681
Brandy Rage MM# 2858976
Indica Starstrukk MM# 3423515
CurtMcGurt MM# 2354068
Ginger Valiant MM# 2378972
The Pandora Sparrow MM# 3318867
Lanoir MM# 2757934
LadyLissKiss MM# 2980419
Morgan Mclovinn MM# 3340937
Beauty13 MM# 4047162
Barbie Bailee MM# 4120149
Mselysha MM# 4030119


Lyra Lacewell MM# 4164447
NicholasGhenov MM# 4191060
David D Images MM# 2405015
Freya Raven MM# 4195390
Milkie MM# 4200469
Florence Devereaux MM# 4221878
Beauty13 MM# 4047162
Azure R MM# 239193
Tristan Adler MM# 4311079
Catherine Tayler MM# 2529027
Grant Webb MM# 4298742
JennyRoss MM# 4401482
ladyailiff MM# 4586862