Details
Last Activity:
Aug 08, 2019
Compensation:
Depends on Assignment
See Less
Friends (262)
Lists (1)
the empowered one's list of killer photos
0 Photos
See Less
About Me
Ok, so I haven't been shooting much recently because I've been busy with other projects. But...I've got the itch. Shoot me a message and let's set a date, would ya?
Current project interests
I am currently interested in the following projects to expand my portfolio:
A. Makeup: I would love to work with MUAs to shoot either some dark, edgy glamor makeup pics or to play with bright colors. Candy, tears, sparkles, face painting? I'm open!
B. Clothing: Currently I am actively attempting to work with more clothing designers to help expand design portfolios. I am interested in trade for stock and promotional photos. Besides my modeling, my involvement in the local burlesque and Rocky Horror scenes could help you gain visibility. If you are a designer, let's chat details!
C. Fashion: I would like to pursue a bit more involvement in local fashion. I am interested in modeling for local designers--both for boutiques as well as for local fashion shows.
What am I like? Well, I'm goofy and giggly while simultaneously completely serious about my art. I am not a flake. I take my commitments seriously. I am available for "on the whim" shoots and sometimes these turn out to be my best work. If you call me "on a whim," I can easily be wooed with coffee and bagels.
I am available for several types of shoots. If you have an idea or concept, please send me a note and we can discuss if our styles will work together. I have my limitations and I have my interests. If you are up front with me, then I will be up front with you. Please note also that as a general rule and safety precaution I prefer to meet with photographers ahead of time in a safe environment before agreeing to shoot and I also require proper contact information before shooting.
I have been shooting a lot of TFCD projects recently. I would like to request that if we do a TFCD shoot I also am given the opportunity to select one or two prints for my portfolio. Thanks in advance!
My interest in photography comes from my belief that the female body--every female body--is beautiful just as it is. I model because i am confident with myself and empowered by who I am. I am interested in shoots that are soft and subtle, yet simultaneously empowering. I am interested in shoots that imply more than show, that accentuate and encourage visual surrender. I would love to also be involved in some more industrial glamour and concept shoots. I appreciate edgy indie photography with clean lines and hard shadows.
I want my photos to portray that time when ego is pushed aside--when I am no longer wearing any masks, and my true beauty within is allowed to emerge because I have fully released myself to the emotions and the moment. I would like to work with those who are interested in capturing on camera a more intrinsic depth of meaning, which encompasses the soul, release, freedom, and empowerment.
My main interest continues to be in gallery projects. I am excited to continue to be involved more in the expansion of visual art in Kansas City. If you have some upcoming projects in mind, please consider including me.
Finally, one thing that I love about photographers and MUAs is that they have the ability to see me in a way that I might never be able to see myself. When you look at me, what do you see? Does something specific come to mind that I have not been able to capture? If you look at me and see something unique, let me know. What can I be? How will your lens capture me? How can I take upon your good idea and build it to make it great? I'm always looking to expand my repertoire, to be something different, to try something new. I want to see myself the way that you see me.
Verified Credits (0)
Worked with the empowered one? Share your experience and become verified!
Add Credits
Credit Notes
Artists with whom I have worked:
3 River Photography, #544012
Ang O Creations, MUA #474595
AlexaM Design, #53830*
Ambient Light, #103898
BlueRue Studio Photography, #490036*
Caspers Creations, #117004*
Charly B, *
Chris Slater Studios, #828127
Creations by Greg James, #399502*
DJ PhotoArt, #642204
Don Sir Photography, #219585
D Orrin-Brown, #325541
Downtown Foto
Essential Form, #549504
EventPixLive, #334618
Frank P. Hamilton, #526443
Ginger Grace Photography, #407038*
Hogan Photography, #271609
IvyK, MUA, #590935*
JB Design and Photo, #142005
Jim Ball Photography, #136111
Kamarose, #445059
Larsomatic Photography, #12039*
Mary E Wano Designs, #58961
Photography by Rico, #766407
Purusha Studios, **
Reflections Photography, #184813
Scarlet Letter Imaging, #380156*
Stacey Schmitz, #481970*
Stephen Melvin, #193886*
Troy Thomas Photography, #115037
Vincent Photography, #240054
Waggoner Photography, #534348
Zack Reddy, #664995
Printed credits
Spring 2008, Jim Ball, Gallery photo
April 4th 2008, Frank Hamilton, First Fridays Gallery photo
April 5th 2008, Mary E Wano Design, Gallery photo
May 3rd 2008, Mary E Wano Design, Gallery photo
June 6th 2008, Stephen Melvin, Gallery photos [3]
June 6th 2008, Caspers Creations, Gallery photo
July 11th 2008, Aaron Newell, Gallery photos
November 7th, Greg James, Gallery photo
Winter 2008, Aaron Newell, Gallery photos
March 2009, Aaron Newell, Slap and Tickle Gallery photo
September 2009, Stacey Schmitz, "My Wedding Dress" feature,
Imago Gallery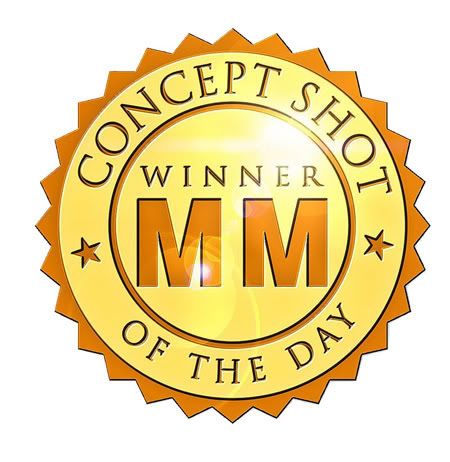 April 3, 2008 - Theme Costume, with Casper's Creations
http://www.modelmayhem.com/po.php?thread_id=271460&page=3