Details
Last Activity:
Jun 15, 2023
See Less
Friends (1337)
About Me
Hello and thank you for visiting my profile! *bow*
I was fortunate to find ways to combine two of my most expensive hobbies: designing/building show/performance cars and photography (just please don't label me as an import photographer, thx). With my photography hobby, I have the privilege to know, work with, and learn from talented photographer friends where I can provide quality photos for models and friends mostly in (but not restricted to) the auto aftermarket industry (aka "import scene" to many). I don't think of myself as a professional photographer cause there's so much I can still learn from other photographers, MUAs, and models. I may not be the best out there, nor am I the worst; but, if you like the type of photos I take or would like to help a growing photographer, it would be a pleasure to collaborate with any of you with future projects! I consider myself very fortunate in photoshooting all the models I've worked with so far.
It's a hobby... I'm on a budget... I can only afford to do TFP/CDs unless you think I'm good enough to treat me out for sushi?

http://www.ImportImage.com
Mission Statement:
Import Image is a group of individuals dedicated in providing experience and knowledge towards multimedia products and services based on the modified auto sport industry through an image in style, performance and attitude. This is accomplished through the partnerships with other groups that are focused in the positive promotion of this genre.
------------------
2010 UPDATE
------------------
I apologize for not e-mailing back some of you that have been contacting me. Unfortuantely, I was out of comission for a bit. I sustained an injury back in mid-2006 that kept me off my feet for several months. I'm hoping I'll be up and about to do photoshoots again on a more regular basis. So please keep in touch, and I'll just keep this down-time used for me to think of some great ideals for some shoots!
R.I.P. to my buddy, Oliver Mendoza (MM2349)... He wasn't only a fellow photo enthusiast, but he was also like a brother who believed in my photography talent. I'm very fortunate to have traveled with him and be his "wingman" on many road trips to shoot with models and hangout with friends. Much of my photography is influenced by Oliver, and I promised myself and his parents that I would continue doing my best in creating art through my camera.
Verified Credits (0)
Worked with Joe N.? Share your experience and become verified!
Add Credits
Credit Notes
Import Image - Founder & Photographer
Kuya Photography - Founder and Media Affiliate to Kuya Protection
Philippine News - Freelance Photojournalist
PureHotModels.com - Contributing Photographer
AutoImportCraze.com - Contributing Photographer
CarAndModel.com - Contributing Photographer
TunerPlayground - Contributing Photographer
And I musn't forget...
Visual-Noise.com - Oldest Padawan
Oliver Mendoza's School of Robots & 12inch Action Figures (aka Dolls)
- Senior year w/ a minor in Sewing
Josh Cadwising's House of Pho and TV Repair
- Sr. Rice Bowl Cleaner and Television Security Guard
Last but not least, the the models (not a complete list and samples of a lil' of everything)...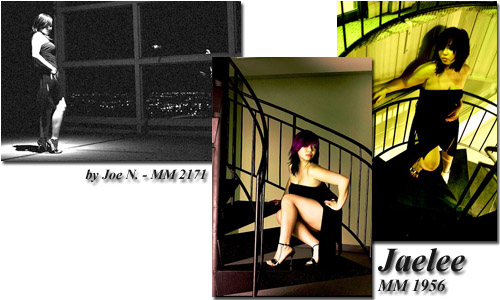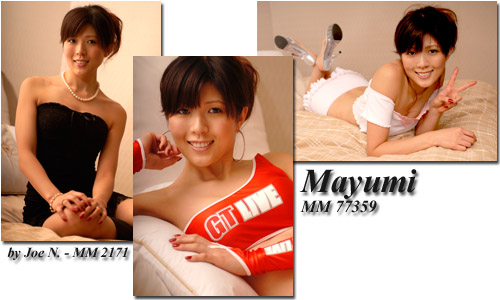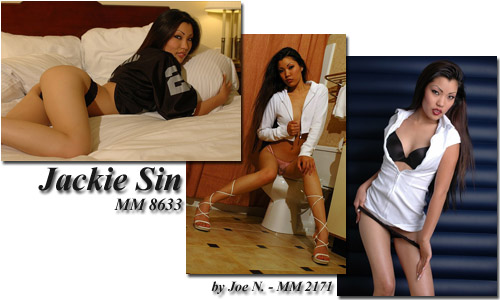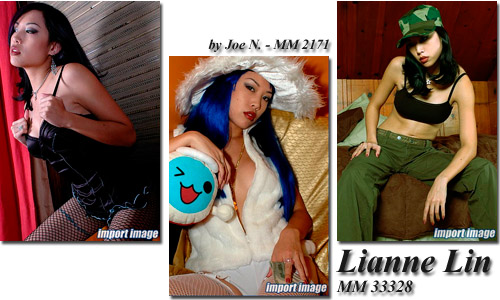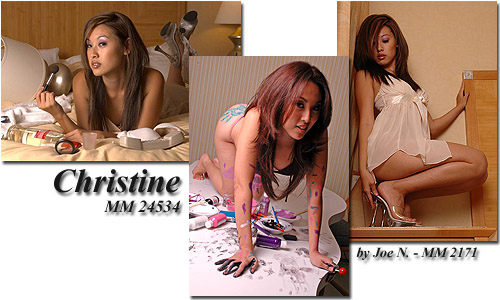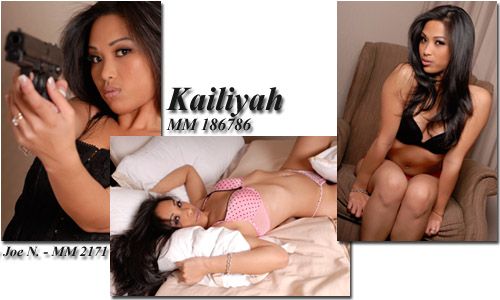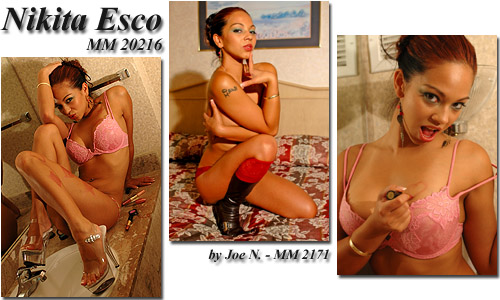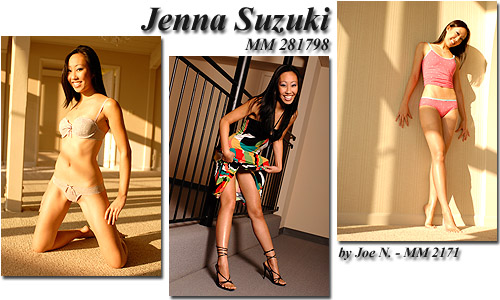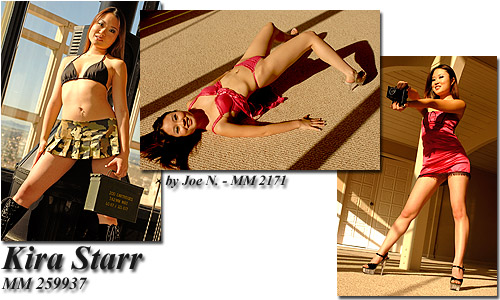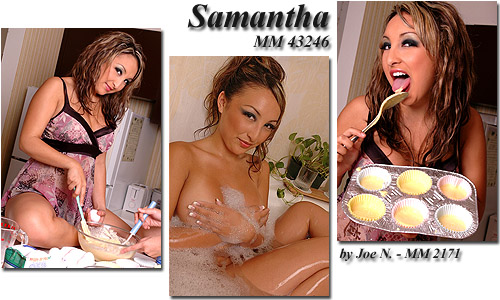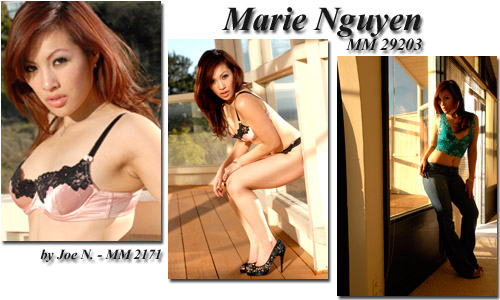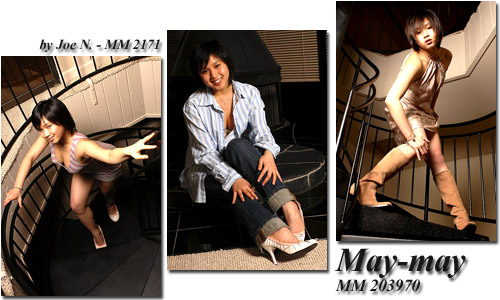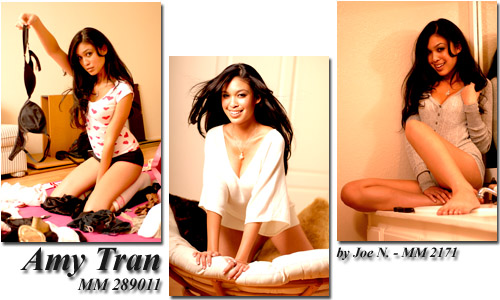 A few more models I've had the privelage to work with:
Ruth Huang - MM #55202
Angel Lei - MM #25979
Hazel Jae - MM #19172
KT So - MM #4674
Ashley Vee - MM #423544
Nina Kay - MM #11050
Mizz Annie - MM #509505
Tranese Le - MM #482605
Tiffany T. - MM #193360
Orie Furuta - MM #796703 (thanks for reviving my photo skills! *bow)
(Please, contact me if I forgot to add you on here, thanks!)
Yes, I'm back... still on a crutch, but I'm back on a limited schedule... =D