Details
Last Activity:
Mar 17, 2016
Experience:
Some Experience
See Less
Friends (1319)
Lists (9)
Concepts I Want To Do
4 Photos
Jemma Hixon's list of killer photos
30 Photos
See Less
About Me
☆☆☆☆☆☆☆☆☆☆☆☆☆☆☆
Jemma Pixie Hixon
☆☆☆☆☆☆☆☆☆☆☆☆☆☆☆
My 2012 Calendar is now on sale, i did everything for my calendar in my home, from the photography taken by myself to the modeling, styling, makeup hair and concepts.
http://www.globalcalendars.co.uk/calendardetail.cfm?cid=57&pid=3642
*NOTE- All images in my portfolio are about 4/5 years old most taken by myself *
I am a singer, who loves showing creativity, especially through images.
I used to model a little before my agoraphobia left me housebound.
Agoraphobia
*For the past 8 years i have been suffering severely
with panic attacks and anxiety. I have been completely housebound with severe agoraphobia for over 3 years now. Meaning that i have a fear of going out.
It is an anxiety disorder, often precipitated by the fear of having a panic attack
in a setting from which there is no easy means of escape. The sufferer becomes confined to his or her home. I also am unable to do things such as talk on the phone and have a lot of difficulty having people in my home, these are just two of many things my anxiety and agoraphobia affects on a daily basis. I want to make it clear to people that i am 100% housebound I am unable to leave my house.
I am not taking on modeling work at the moment, but im keeping this site to contact retouchers/designers for my upcoming merchandise *
☆☆☆☆☆☆☆☆
Read/Watch some of my interviews:
☆☆☆☆☆☆☆☆
☆☆☆☆☆☆☆☆☆☆☆
Google my name for more
☆☆☆☆☆☆☆☆☆☆☆
Worcester News-
http://www.worcesternews.co.uk/news/8979808.YouTube_star_has_not_left_home_for_years___video/
Kerrang Interview-
http://www.youtube.com/watch?v=o5i0fsUc88M
BBC Breakfast Live TV-
http://www.youtube.com/watch?v=bRu5sBZj42k
Daily Mail-
http://www.dailymail.co.uk/news/article-1378057/YouTube-UK-singer-Jemma-Pixie-Hixon-outside-2-years.html
Thailand News-
http://youtu.be/RNwTNA-PHyw
MTV Russia-
http://www.youtube.com/watch?v=0EggSeRG7Vk
Taiwan News-
http://www.youtube.com/watch?v=BP4qUv74EBk
Mirror-
http://www.mirror.co.uk/news/top-stories/2011/04/19/jemma-pixie-hixon-is-a-global-star-but-she-s-too-scared-to-leave-her-house-115875-23070933/
The First Post-
http://www.thefirstpost.co.uk/78037,life,video,after-rebecca-black-here-comes-the-next-youtube-singing-sensation-jemma-pixie-hixon-with-video
I have also recently been featured in a
Google Chrome advert
titled, "the web is what you make of it."
I have also done many interviews on
live Radio
via the telephone from my home. Including an interview in South Africa and on
the world's largest international broadcaster,
The BBC World Service
which broadcasts in 27 languages, reaching an average weekly audience of
88 million people.


☆☆☆☆☆☆☆☆[b]Merchandise and Unprofessional Ignorance
☆☆☆☆☆☆☆☆
I am currently contacting people about editing work for my upcoming merchandise, which will be available
worldwide
. I contact people on a
professional
level. This is a
professional
site and I expect people to talk to me in a
professional
way. I don't expect to be talked to in a patronizing tone, I am far from incompetent!
I am unable to talk via the phone due to my anxiety, this is just one of many things my anxiety affects in my life daily
. However I am quite happy to talk via emails to discuss ideas. I would be happy to put you in touch with my manager if it was really necessary. If you are going to decline me purely due to my illness, I would be very disheartened indeed! I feel it is incredibly
unprofessional
. I am after all giving
you
the opportunity to have your work on my official merchandise to be viewed by millions worldwide.
NO ONE should have to be subjected to ignorance, especially on a professional site!
I suffer much ignorance as it is on a daily basis! I certainly don't expect to receive it when talking to someone in a professional manner!
I have been contacted by over 60 tv companies to make a documentary about me and these are exactly the type of ignorant attitudes towards illnesses such as agoraphobia we were going to feature in it!
☆☆☆☆☆☆☆☆☆☆☆☆☆☆☆☆☆
Websites
☆☆☆☆☆☆☆☆☆☆☆☆☆☆☆☆☆
YouTube-
http://www.youtube.com/jemmahixon
Agoraphobia Blog-
http://jemmapixiehixon.tumblr.com/
Tumblr
http://xjemmapixiehixonx.tumblr.com/
Twitter-
http://twitter.com/Jemmapixiehixon
Website (Under Construction)-
http://www.jemmapixiehixon.com
Facebook fan page-
http://www.facebook.com/pages/Jemma-Pixie-Hixon/120888317954757
╚════════════════════════ ღ☃ღ ════════════════════════╝
Below are some
unedited iphone shots
of what i look like now age 20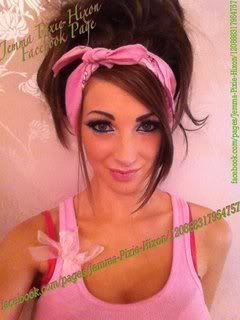 I have NO body modifications
Piercings
-Belly Button
-Ears

Please Don't Judge Me
I get judged daily and 99.9% of the time wrongly! I am not incompetent. I don't fit into a box, i dont have a particular "style" i change my style every day therefor i can change and adapt to a variety of looks/themes.
I have been to an all girls private school for the duration of my education, I am NOT what you expect, i achieved high grades, and my interests are far from what you would image from Paleontology to Astronomy and History
PLEASE DONT TALK TO ME IN A PATRONISING TONE
I am a very creative individual and I love taking risks as a model. I put 100% effort into every shoot and like with everything else i do my drive is to better myself each time. I want to produce a variety of looks. I like to vary my style from portrait to fashion to glamour to alternative
IMPORTANT DETAILS:
-NO nudity NO EXCEPTIONS!
Clothes Collaborations
I HAVE BEEN BROUGHT UP TO RESPECT ITEMS, MY TEDDIES HAVE THE LABELS ON THEM, MY MEMORABILIA ARE ALL STILL IN THEIR ORIGINAL BOXES, SO IF IM LEANT CLOTHING I CAN 110% ENSURE YOU THAT IT WILL BE LOOKED AFTER AND HANDLED WITH CARE.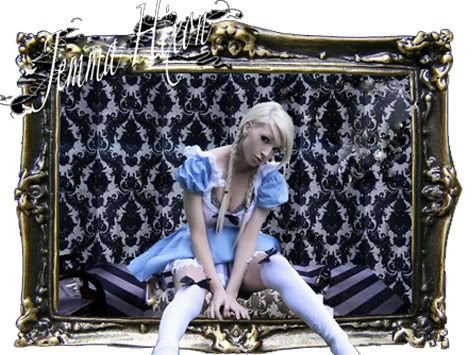 Verified Credits (0)
Worked with Jemma Pixie Hixon? Share your experience and become verified!
Add Credits