Details
Last Activity:
Jan 14, 2021
Experience:
Very Experienced
See Less
Friends (26185)
About Me
UPDATE !!!
I will be in Florham Park ,NJ on the 6th and 7th and then driving out west on October 8th, 2020 from there to California... My route will be a central route plus or minus with the first major destination being Denver.I am open to suggestions as for places to stop along the way. Phoenix is also a stop. Stops under consideration are Los Angeles, Las Vegas, Palm Springs,
San Diego and undetermined stops in New Mexico and Texas
on the return trip. Keeping my options open. I expect to return home early
November. I will be posting my stops on my Instagram and Facebook. Other stops to come still developing my route... Feel free to contact me if you are interested in collaborating or would like to suggest a stop along the way.
I am a member from day one... Their fear of the human figure has destroyed the quality of the site. The avatar that is blocked is displayed in full on Instagram which has a much better respect for art. There are fewer and fewer new members all the time and this new attitude is the reason. Should the main focus of a modeling site be on being worksafe.? Shouldn't all the lurkers at work be working rather than browsing model mayhem.or is that their main audience?
https://roadtrippers.com/map?a2=t!17439159&lat=39.262446084396885&lng=-107.90735461250091&utm_campaign=trip&utm_medium=share&utm_source=copy&z=3.3258339714412006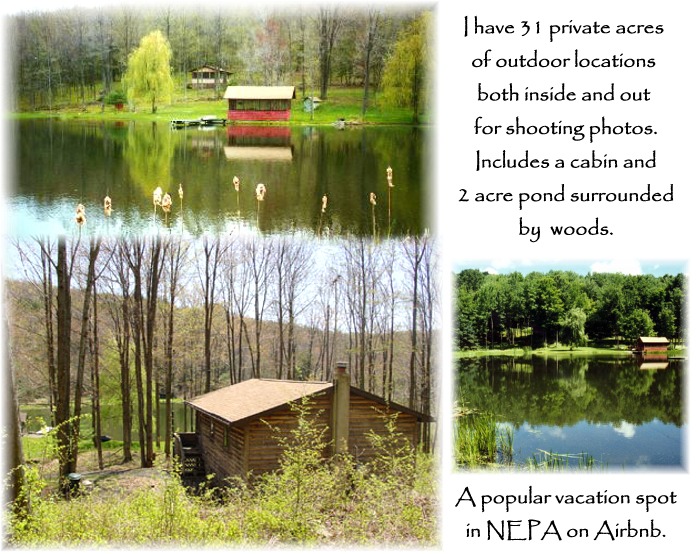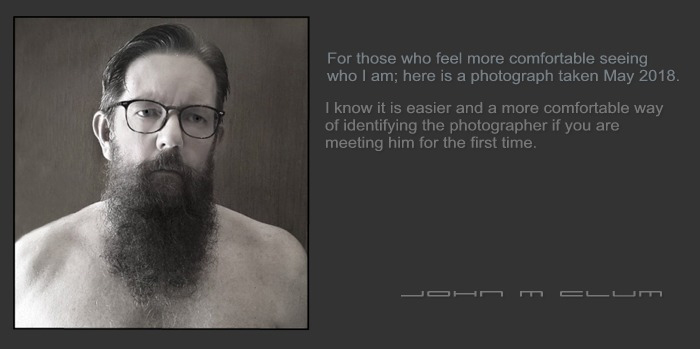 Photography through the eyes of a painter.
"You don't take a photograph, you make it."
Ansel Adams
If you would like to be a part of my art I'm always interested in TFCD with serious models... If you are interested don't be shy, ask... I'm not here to make money... I'm here to make art.
More of my work on Pinterest:
http://pinterest.com/jmclum/boards/
Feel free to friend me on Facebook:
http://www.facebook.com/johnmclum
Feel free to add me on Twitter:
http://twitter.com/#!/MaleModelPlace
I am located at Table Rock Refuge, a 30 acre private park like setting in the Endless Mountains of PA, located about 3 hours west of NYC and about 2.5 hours north of Philly at Exit 219 on Rt. 81 in PA.
John M Clum Fine Line Fine Art & Photography - Photography through the eyes of a painter
Painting, Drawing, Logos, Banners, Website Graphics and Print Ads
Indoor Studio and 31 Acres of Outdoor Location
Highly Skilled Unique Post Processing
Crossover Digital Photography and Painting - Images and Prints
Modeling Photography and Promotion - Images and Prints
Profile and Portfolio - Images
Fine Art Nude and Implied Nude Photography - Images and Prints
Erotic Photography - Images and Prints
Portraits
Open to Special Requests
Services for Exchange for qualified models – Amateur to Experienced
Click this link to find my location
http://maps.google.com/maps?f=q&source=s_q&hl=en&geocode=&q=new+milford,+pa&sll=41.849616,-75.783691&sspn=0.235792,0.614548&ie=UTF8&hq=&hnear=New+Milford,+Susquehanna,+Pennsylvania&ll=41.877997,-75.726871&spn=0.058922,0.153637&z=13
Artist Portfolio:
http://www.modelmayhem.com/finelinefineart
Some of my other art:
http://fineartamerica.com/profiles/john-clum.html
While society has always approved of the nude aroused female image in art, film and print it has classified the aroused male image as pornography. When I was studying figure drawing at the university, one of my instructors advised me that I was walking a fine line in my representation of the male figure. As far as society goes, he was right. Then I realized that as far as society goes I am walking a fine line being a gay man. The fine line is where I have learned to live and love, so that is where my art comes from. I am climbing out of the box that straight society and culture has tried to keep gay men and fine art in and I refuse to go back in.
Twitter ID: jmclum
AOL IM: trrpa
Robert Gaston and his film crew were here on location at
http://www.tablerockrefuge.com
during the first week of October 2006 to film some scenes for his new film "2 Minutes Later" Check the film out at
http://www.jmclum.com/2minuteslater.htm
and the progress of the film at
http://www.2minuteslater.com
http://www.imdb.com/name/nm2457595/
Watch "2 Minutes Later"
http://www.logotv.com/video/2-minutes-later/1608948/playlist.jhtml
Check out my new "Male Model Place" Gallery below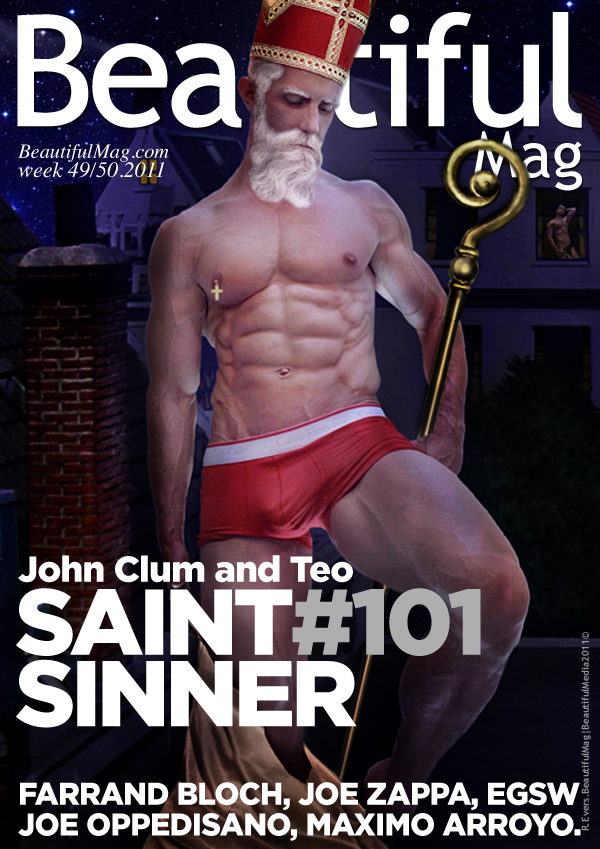 View St Nicholas Image on Mayhem here:
http://www.modelmayhem.com/portfolio/pic/26085518
Verified Credits (4)
Worked with John M Clum? Share your experience and become verified!
Add Credits
"I finally had the honor of modeling for John and it was amazing! He's very professional, fun to work with and really knows his stuff when it comes to photography and bringing ideas to life. A true artist and one of the absolute best in my opinion." Read less
"Very talented and laid back. Love all of his work and his ability to create a calm atmosphere for the models. Great conversationalist btw. ;) Your work is art John. Thank you for your time and I hope to work with you again." Read less
"A great pleasure to collaborate with John. Amazing locations in his own 'backyard'. Very creative physique shots. Lovely guy" Read less
"Had a very fun time working with him. People love the pic he touched up for me." Read less
See Less
See All Verified Credits (4)
Credit Notes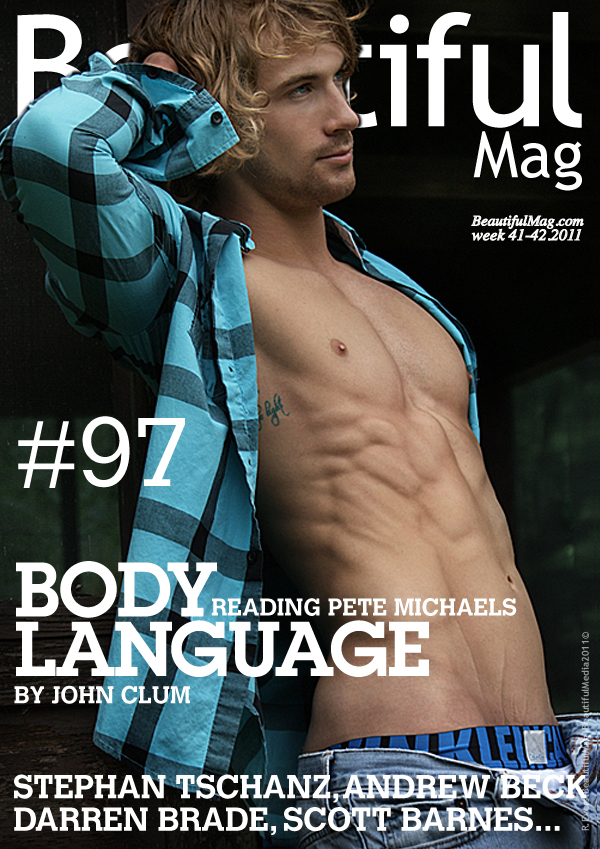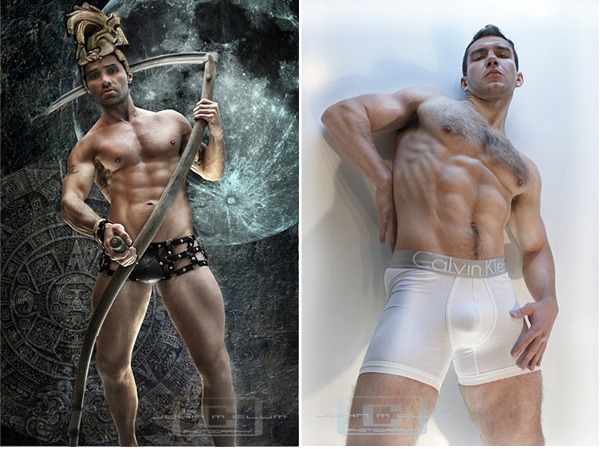 BeautifulMag.com 08-2015
http://www.beautifulmag.com/beautiful/2015/09/in-private.html
BeautifulMag.com 06-25-15
http://www.beautifulmag.com/beautiful/2015/06/east-32nd-street.html
BeautifulMag.com 01-31-15
http://www.beautifulmag.com/beautiful/2015/01/skin.html
Favorite Hunks Blog Article 1-28-2015
http://favoritehunks.blogspot.ca/2015/01/29-models-in-30-days-alan-taylor-by.html?zx=4f82ec3fb2e857b4
BeautifulMag.com 08-10-14
http://www.beautifulmag.com/beautiful/2014/08/the-art-of-making-art.html
BeautifulMag.com 06-12-13
http://www.beautifulmag.com/beautiful/2013/06/pieces-of-a-dream.html
BeautifulMag.com 12-21-12
http://www.beautifulmag.com/beautiful/2012/12/december-21-2012-the-end-of-an-era.html
BeautifulMag.com 12-25-11
http://www.beautifulmag.com/beautiful/2011/12/angels-shepherds-boxing-day.html
Favorite Hunks Blog Article 6-4-2011
http://favoritehunks.blogspot.com/2011/06/jake-buczynski-by-john-m-clum.html
Favorite Hunks Blog Article 3-28-2011
http://favoritehunks.blogspot.com/2011/03/mark-remaly-by-john-m-clum.html
BeautifulMag.com 3-15-2011
http://www.beautifulmag.com/beautiful/2011/03/john-m-clums-fine-line.html
charmants.com
http://www.charmants.com/stories/keywordfrom/popular/john%20m%20clum
Men Without Clothes 03-08-11
http://menwithoutclothes.wordpress.com/2011/03/08/something-hot-for-your-eyes/
Favorite Hunks Blog Article 11-17-10
http://favoritehunks.blogspot.com/2010/11/ealaiontoir-brock-chapman-by-john-m.html
reFRESH MAGAZINE Article 10-20-10
http://refreshmagazine.typepad.com/my_weblog/2010/10/brock-by-john-m-clum.html
Homotrophy Blog Article 10-8-2010
http://www.homotrophy.com/photography/photographer-john-m-clum/#more-6737
-------------------------------------------------------------------------------------
New Shoot with James #2391344
Check out James on Beautiful Magazine
http://www.beautifulmag.com/beautiful/2012/03/bardown.html
New Shoot with Alex #2221539
Shoot with Amanda DeRobertis #2354385
Shoot with Pete Michaels #2258007
Check Pete out on Beautiful Magazine
http://www.beautifulmag.com/beautiful/2011/10/beautifulmag-cover-story-body-language.html
Check out Pete Michaels on DNA
http://www.dnamagazine.com.au/articles/news.asp?news_id=15711
Shoot with Jere Foley #1927398
http://www.modelmayhem.com/portfolio/pic/27300378#27300378
Shoot with Teo Turato #2312964
Check out Teo on Beautiful Magazine
http://www.beautifulmag.com/beautiful/2011/12/beautifulmag-cover-story-saint-sinner.html
Shoot with Anthony # 2302461
Check Anthony out on the DNA Blog:
http://www.dnamagazine.com.au/articles/news.asp?news_id=15318
Shoot with Jacob Zane #1091786
Shoot with Joseph Nicholas #1174270
Shoot with Drew #2173487
Shoot with Jake Buczynski #2208010
Check Jake out on the Favorite Hunks Blog:
http://favoritehunks.blogspot.com/2011/06/jake-buczynski-by-john-m-clum.html
Check Jake out on the DNA Online Blog
http://www.dnamagazine.com.au/articles/news.asp?news_id=14713
Shoot with Robert Dewey #2228727
Check Robert out on the DNA Blog:
http://www.dnamagazine.com.au/articles/news.asp?news_id=14464
Stephen Moyer #134846
Check Stephen Moyer out on the DNA Blog:
http://www.dnamagazine.com.au/articles/news.asp?news_id=13757
Shoot with Ryan Cace #2006774
Check Ryan out on the DNA Blog:
http://www.dnamagazine.com.au/articles/news.asp?news_id=13833
Shoot with Mark Remaly #207808
Check Mark out on the DNA Blog:
http://www.dnamagazine.com.au/articles/news.asp?news_id=13638
Shoot with Billy #1819663
Shoot with Andy Sharp #597434
Check Andy out on the DNA Blog:
http://www.dnamagazine.com.au/articles/news.asp?news_id=13474
Shoot with Martin S #35141
Shoot with Dan Maxwell #1766896
Check Dan out on the DNA Blog:
http://www.dnamagazine.com.au/articles/news.asp?news_id=13164
Shoot with Gary Biz #1829394
Check Gary out on the DNA Blog:
http://www.dnamagazine.com.au/articles/news.asp?news_id=12869
Shoot with Joseph # 845910
Check Joseph out on the DNA Blog:
http://www.dnamagazine.com.au/articles/news.asp?news_id=12814
Shoot with Bill #1701530
Check Bill out on the DNA Blog:
http://www.dnamagazine.com.au/articles/news.asp?news_id=12664
Shoot with Brandon Pierce #862348
Check Brandon out on the DNA Blog:
http://www.dnamagazine.com.au/articles/news.asp?news_id=12583
Shoot with Ilya #1356446
Check Ilya out on the DNA Blog:
http://www.dnamagazine.com.au/articles/news.asp?news_id=12414
Shoot with Raab #623123
Check out Raab in the Rogues Gallery
http://www.finelinefineart.com/photos/main.php?g2_itemId=970