Details
Last Activity:
Dec 30, 2018
Experience:
Very Experienced
Compensation:
Paid Assignments Only
See Less
Friends (1542)
Lists (1)
People I want to work with
1 Photos
See Less
About Me
Hello Everyone - Thank you for visiting my profile!!

Also visit me on Twitter: http://www.twitter.com/joshuajholland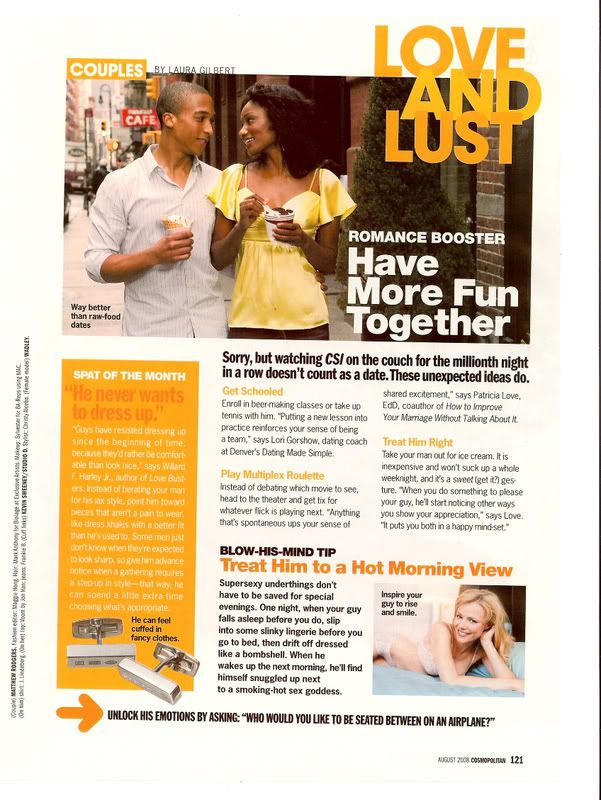 I am a very determined individual who works hard for things in life. The things I need and want in life won't come easy, but my competitive edge and aggressiveness will allow me to eventually obtain those things.
I have experience in the entertainment industry as far as fashion, commercial, runway, print, television, and radio. My inquisitive nature allows me to want to learn more to diversify my skills.
For those that know me, they would say that I have a great personality and I'm easy to get along with. After completing many jobs, I have been requested to be worked with again and again. I feel this quality is very important, especially when it comes to representing clients and companies.
Knowledge is power and I feel that it is especially important to KNOW and LEARN this industry. Many people feel that I have gotten where I am today because of luck...if it IS luck, it's only because I believe the definition of luck is "THE RESULT OF WHEN PREPARATION MEETS OPPORTUNITY!"
My time and availability is somewhat flexible because I have graduated from college, pursued many other dreams and goals, and now I am making a commitment to my future as a model and actor. My future means so much to me, that I won't let the little obstacles and hurdles get in my way....I'm focused!!




"Choose your destiny...and make it a LEGACY!" -Joshua Holland

Experiences:
FILM
Shadows-- Co-Lead
JazzMan-- Principal
Fighting-- Evan's Posse
The Sophomore-- Featured BG
TELEVISION
Anyone But Me-- Archibald, webisode
Hot Coffee Break-- Male Model, WeTV
Rachael Ray Show-- Underwear Model, ABC
SNL-- Dumbledore Sketch, Background
My Big Ten-- Host, MTV
GANGLAND Promo-- Gangster, History Channel
Cash for College-- Student, OETA
True Life-- Model expert, MTV
All My Children-- Featured BG, ABC
Knights of Prosperity-- Featured BG, ABC
COMMERCIAL PRINT
Daffy's '08 Summer Ad Campaign-- Model, Daffy's
Cosmo Magazine-- Lust & Love, Aug. '08 issue
NBA Brand Clothing Campaign-- Model/Athlete, NBA & Wal-Mart
New Balance Athletic Wear-- Athlete, New Balance
Safari Mist Body Spray-- Male Model, Right Guard
Perimeter Fall Campaign-- Male Model, Lime Leopard/Perimeter OKC
Men's Health Magazine-- Fitness Model (September '07 Issue) Rodale
Men's Health Magazine-- Fitness Model (November '07 Issue) Rodale
EOS Urban/Mod Watch Catalog-- Sophisticated Man, EOS New York
NYC Marathon Editorial-- Marathon Runner, Vogue Bambini
Men's Health Magazine-- Fitness Model (July/Aug. '07 Issue) Rodale
Celebrate Black History Calendar-- (March) '40s Fashion, Pepsi Co.
Back To School-- Student, Daily Oklahoman
COMMERCIALS
Father's Day Menswear-- Model, Burlington Coat Factory
Summer Beach Theme-- Model, Burlington Coat Factory
AT&T Web Commercial-- Basketball Player
Nordic Track Flex Deck-- Model/Runner, Nordic Track
YOUR LOGO-- Lead, Jerome Williams Production
Rock Live-- Computer Friend/Rocker Guy, Pepsico Industrial
New Face of Radio-- DJ/Host-Lead, WBLS Industrial
Wachovia-- Basketball Player, Wachovia Industrial
Where's Ben?-- Prankster Friend, Collegehumor.com
Voss Energy Drink-- Club/Bar Guy, Voss Industrial
For Any Occasion, Wear Bsixtee6!-- Lead - Boyfriend, Bsixtee6
Brooklyn Pride-- Featured BG, Cablevision
RUNWAY MODELING
Mercedes-Benz Fashion Week-- Rosalind Gene
Ray Vincente Fashion Show-- Ray Vincente Brown
Fashion Week NY Fall '06-- Enki Miyaki/Club Bed
Edmond's Top Model-- Blue 7/Elastic C.A.F.E.
Bridal Show-- David's Bridal/Crossroads Mall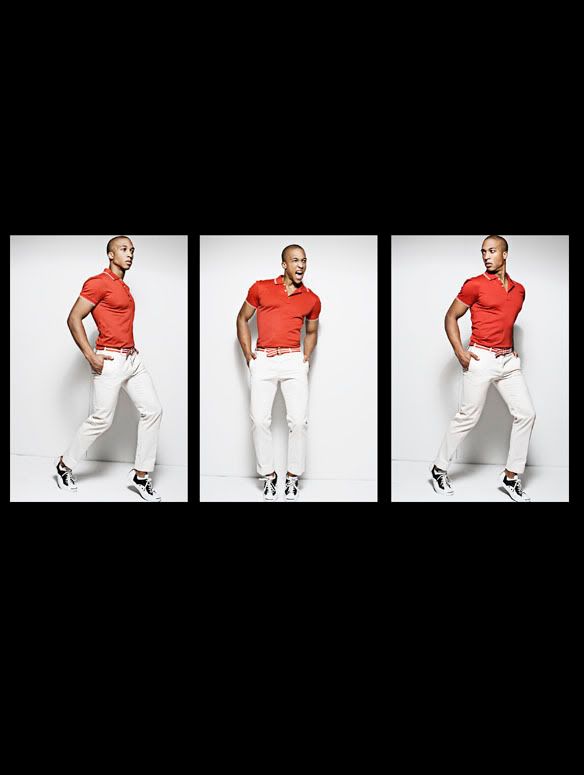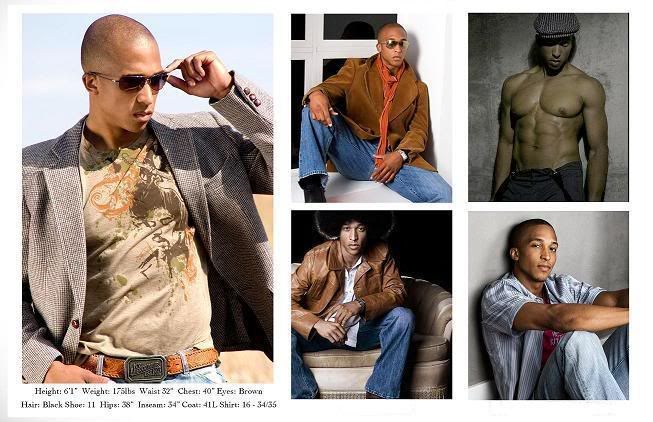 Interesting facts:
2nd Degree Black Belt in the American Karate System
4 year college basketball player
Academic All-Conference Student Athlete
Mentor/Tutor for various programs
Multi-Athlete (track, swimming, volleyball, climbing, biking, etc.)
Dance (Hip Hop, Salsa, Country and Western)
English/Spanish
Passport, Driver's License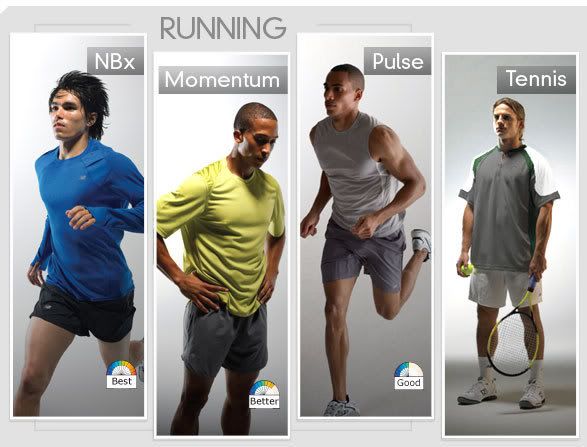 Goals:
I would love to become very successful in the entertainment industry by way of modeling or acting or both. Having my very own talk show or sitcom has interested me for a while as well. Eventually, I would like to start my very own talent agency to help starving artists make it big.
::::::::::::::::::::::::::::::::::::::::::::::::::::::::::::::::::::::::::::::::::::::::::::::::::::::::::::::::::::::::::::::::::::::::::::::::::::::::::
****
I AM PRIMARILY ACCEPTING PAID WORK AT THIS TIME DUE TO SUCH A BUSY SCHEDULE. I will consider TFP/TFCD depending on the assignment and situation. PLEASE CONTACT ME FOR AVAILABILITY AND RATES. THANKS!!
*****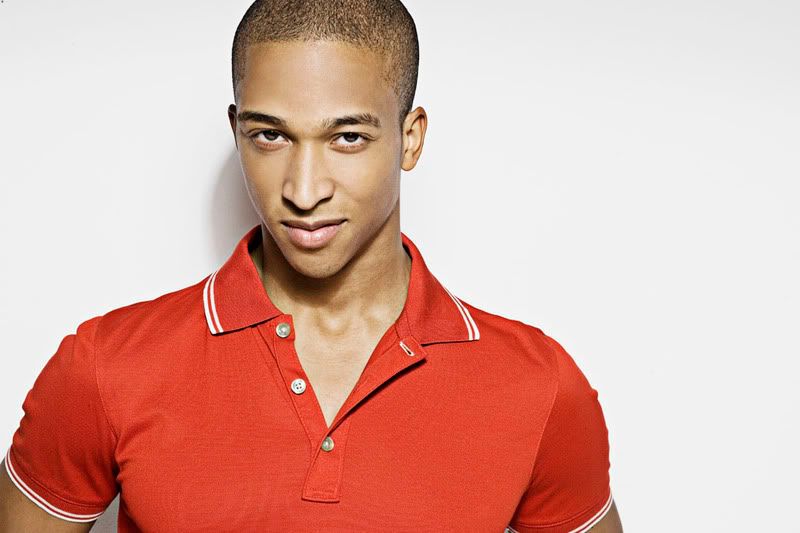 When contacting me for work, please address the following:
*your name and company name (if applicable)
*a brief project description (i.e. content of shoot, intended usage, etc.)
*compensation offered (TFP/TFCD or budgeted rate)
*anticipated location and timeframe for shoot
*type of release/contract involved
Verified Credits (0)
Worked with Josh Holland? Share your experience and become verified!
Add Credits
Credit Notes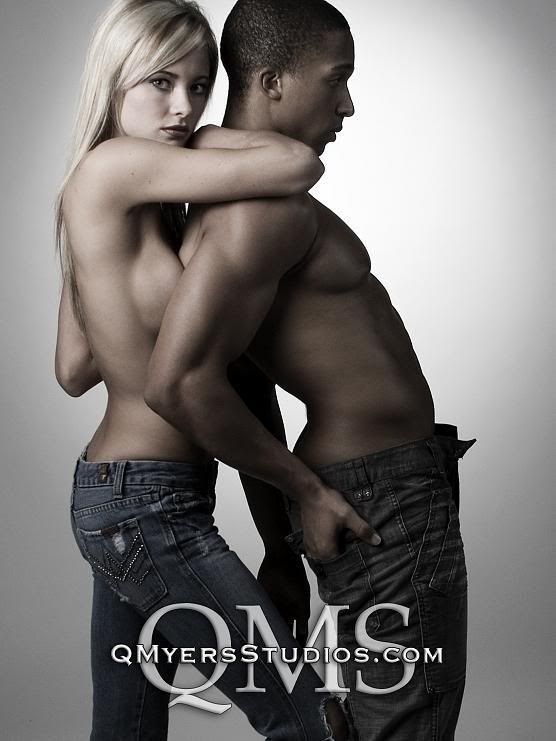 ========================================================
========================================================
"I can do ALL things through Christ, who strengthens me!"
Photographers I have worked with:

Rick Day (New York City)
Paul Aresu (New York City)
Sean Touissant (Brooklyn, NY)
Beth Bischoff (New York City)
Krisztina Fazekas (New York City)
Katherin Wermke (New York City, Barcelona)
EJ Carr (New York City)
Quinton Myers (Oklahoma City)
Ron Nunez (Dallas)
Chris Paul (Oklahoma City)
ImageMaker Studios (Michigan)
Heather Drake (Maryland/NYC)
Tony Jones (New York City)
Michael Maler (New York City)
Jessica Gildersleeve (Brooklyn)
Joseph Bleu (New York City)
Visit me on Twitter: http://www.twitter.com/joshuajholland