Details
Last Activity:
Sep 27, 2015
Experience:
Some Experience
Compensation:
Depends on Assignment
See Less
Friends (1583)
Lists (19)
Dang..I mean, can WE work out together ?
27 Photos
Girls don't hate, appreciate
188 Photos
I'm Not Afraid to let You Know I Think You're Beautiful!
3 Photos
Just a Retouch of Love
7 Photos
Makeup your Mind
7 Photos
Miss Jayna's list of killer photos
86 Photos
Models Who Are Beautiful Inside and Out!
140 Photos
modern day renaissance art
32 Photos
My marriage was never like this...
44 Photos
Photographers on my Christmas list
190 Photos
Reach out and Retouch Someone
5 Photos
Shoe in Thong Gallery
4 Photos
sunshine on my shoulders makes me happy
1 Photos
this list was made for you!
11 Photos
You Grew up with the Crayons that had the Sharpener in the Back
26 Photos
See Less
About Me
Disclaimer: I AM AVAILABLE FOR MODELING OFFERS NOT SEXUAL FAVORS...This is business!!!!
Been gone for a minute for personal reasons and almost walked away, but after being stopped in the mall by a photographer who took my picture right then and there in Victoria's Secret with no qualms, somethings telling me I'm not done yet.
I was also the inspiration for "Shamba Zambo" a character in Bruce Martin's graphic novel : ToniBo and the Girls of Angels, Inc.: A Presidential Dilemma, available on Amazon.com and Barnes&Noble.com! I am very honored as I am a huge comic and anime nerd!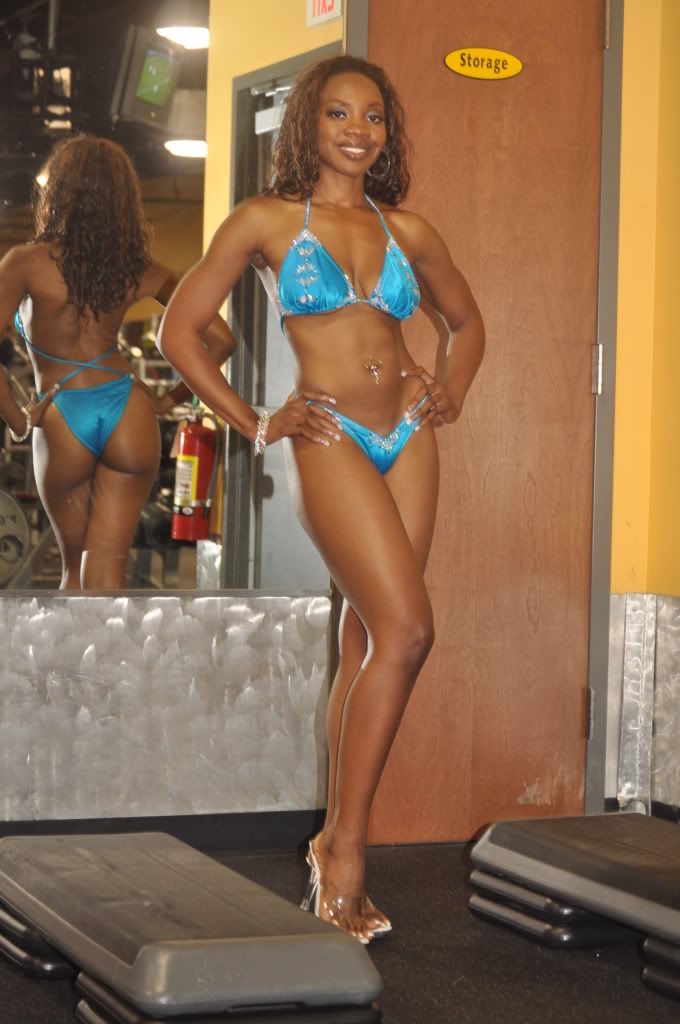 I am an amateur INBF Figure competitor and personal trainer.
Please add me on facebook (email me for the info)
Original photos by Risonistic Photography, edited by Anhydrous Productions ...
*** "Never compare yourself to others. It's so easy to focus on your own flaws and everyone else's strong points. but the only thing you should be thinking about is all of your personal strong points"- Kim Lyons, the Biggest Loser ***
*References are available upon request.*
Available for:
Swimsuit
Glamour
Fitness
Notice that I say nothing in terms of "high fashion" and "runway"...I'm realistic....
Important information needed: this will be discussed at the initial introduction so there is nothing lost in translation:
-Rates( do not dodge this question..time is money! If I am paying for your time, you need to get your money and vice versa!)
-Estimated date/time of shoot and location ( please, no last minute stuff and please be accurate)
-Concept of the shoot (please have one)
-MUA/hairstylist available( if not; no big deal)
-Wardrobe available
-Photo samples/mini port/link to website
-References if have not previously worked with you
-Compensation
-Type of release/usage of photos.
-Number of retouched/untouched photos I will receive and estmated time when I will receive them*
-Escort policy
* If I do not recieve any CD/prints as discussed at first shoot or according to the release form; there won't be a second. I don't require ALL of the images..just the beneficial ones.
I'm in need of updating my portfolio, mostly fitness/swimwear related. I don't mind the sexy stuff
img]http://i288.photobucket.com/albums/ll170/missmjwilson/poke.gif[/img]
I shoot with intentions of magazine submission (online or print and with permission) and have become very selective about retouching methods.If I don't like your editing, I can't shoot with you. Plain and simple.
Treat me llike you want to be treated. For every action there is an equal and/or opposite reaction...for every decision, there is a consequence
Models..realize that your integrity should always be number 1..you can't buy good sense, so don't sell yourself short. Don't let anyone bully you. Show the real photographers the respect they deserve like showing up on time, calling if you can't make it, and being prepared physically and mentally. Tell the GWC's the devil called and it's time for them to go back home...however, be careful how you treat people and who you talk junk about. Being a hater won't make you any prettier....if a photographer stands you up, don't trip..GOD was having your back and there is a better opportunity for you
Photographers...you REAL ones should be honored and respected because you have probably sacrificed a lot for your craft and taken a lot of unnecessary bullcrap because of those wanker GWC's...I apologize for any models that have flaked on you, lied on you, or taken you for granted..Only compete with yourselves and realize the unique blessings that GOD gave you.. no two photographers have the same style... be humble...treat others well, be grateful for those that have helped you...the same people you meet going up are the same people you meet going down..be careful who you talk junk about because everyone knows someone...
GWC's....to the perverts with cameras; the devil called...it's time for you to go back home!!!There is no 'however' for you...
for the hobbyists with good hearts...keep working hard, it will pay off!!
"By the way, I just checked out your photos…forgot to tell you you're sexy as hell too. Keep it up, superstar."
-Nick
Nick Saglimbeni
Verified Credits (0)
Worked with Miss Mj? Share your experience and become verified!
Add Credits
Credit Notes
DenMarks Photography
Barney Lee- Barney Lee Photography
Lisa Johnson-FireLilly Creations Photography
Brent Allen-Brent Allen Photography
Inergee Studios
Jacques Shy/Snapshot Shinobi- Photographer
Derrick Clegg/ Images by Clegg- Photographer
Eric Alexander- E.Alexander Photography
James Williams-Sparetyme Photography
Ali Shaheed- Ali Shaheed Photography
Ariel Perez-Ariel Foto
Donevan Cherry-CherVeli
Larry Dixon
Ervin Photos
Green Bench Studios
Spencer Huffman-Pixelated Perceptions
Efouru
Jonathan Keitt-Designs by JK
Andre Michael-Andre M Photography
Jonathan Myatt- JRM Photography
Phiend MVP Photography aka Take Yo Best Shot
Anthony Cole-Anthony Cole Photography
Charles Antonio-Charles Antonio Photography
J.L Evans- Risonistic Photography
Daniel W.Smith- Daniel W.Smith Photography
Mike Dunn-MDDunn Photography
Garrick Tarver-GT Photography
Allen Martin- MartiniVision

Makeup Artist
Joy N. Randall..

Models
Sam "Tank" Carr- model
Jaye L.
Ernesto B.
Londa Lou
Teiaki Johnson
Shaylie
Yani Long
Laurice C.
Myla FC


Are you next?