Details
Last Activity:
Oct 23, 2015
Compensation:
Depends on Assignment
See Less
Friends (1926)
About Me
words i need to b reminded of...
"You need more control of light and color. Get it right in the camera, not in Photoshop. Silks, scrims, flags, and reflectors are your friends. Pay more attention to your camera's light meter."
i WILL overcome!
i'm lookin 4 imaginative, experimental, easy 2 work w/, uninhibited, reliable, ethnic models of every gender, shape & size. i specialize in bringin out the beauty most folks dont see in themselves.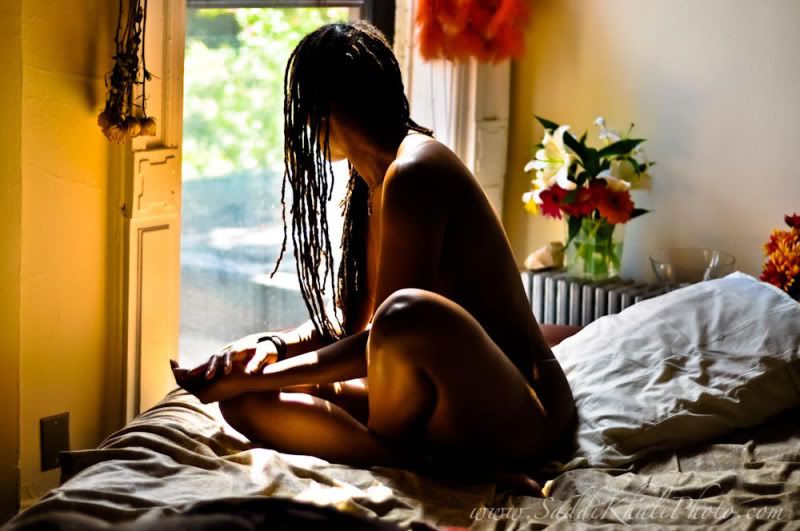 i'm currently workin in natural light. god's illumination on Black skin is magnificent 2 me. i'm open 2 trades & workin w/ new/aspiring models, but i primarily do pay shoots. lets make beautiful art 2gether...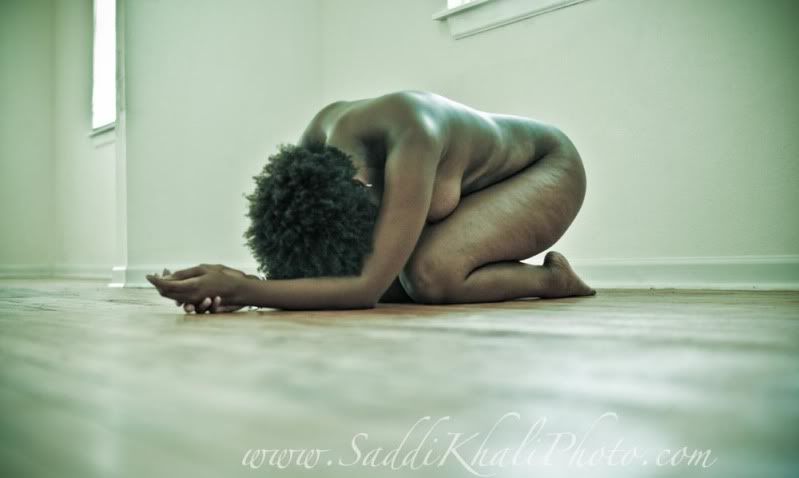 People need 2 see images of ourselves w/ humanity. women beautiful regardless of size, shape or complexion. men strong, sensitive & loving. parents & children caring & happy. couples in love in warm intimate moments. us as lovers, sensual & sexy but not nasty even when we're nasty. this is not 2 say that other folks dont need 2 see themselves in certain ways. but, i dont know those ways. i DO know how my folks r being fooled by & misrepresented in arts & media. & i DO know how its affecting us. so, all the work i do is in the intention of combatting that.
i've been considering lately doing images of other folks, i can say they r not my immediate priority, tho.
i can b reached @
[email protected]
or facebook.com/saddikhali
if u r not sure about ur interest in working w/ me, do NOT schedule a session. inquiries r welcome. flaky models should b shot (w/ a gun).
WHEN U BOOK A SHOOT W/ SADDI KHALI....

-i direct u, so u dont have 2 already have a collection of poses. however, ur ideas r welcomed & encouraged. the more u offer, the more unique ur images will b.

-ur pics r 4 u & whoever u choose 2 show, only. unless u want them here, they do NOT have 2 b up on FB, my website or anywhere else.

-i specialize in dealing w/ ur nervousness. everyone in the pics u see was nervous, too, in the beginning. folks usually warm up once we've started
-u cannot predict ur response in a shoot. fear & freedom show themselves in unexpected ways. some folks cry, some folks freeze up, some folks get aroused, some folks b mean, but we ALWAYS push thru & create beautiful images
-most people, no matter how lovely we think they r, r self-conscious about SOMETHING. but, i operate under the perspective that u were made in the image of the CREATOR & the CREATOR doesnt make mistakes. so, u HAVE 2 b beautiful. we just gotta help u see it
-u do NOT have 2 b nude. i shoot what u pay me 2 shoot. its up 2 u

-there r no onlookers in my sessions. No one who isn't involved in the session will b in the room. ur privacy & com4t come 1st

-i generally use natural light, which means i can shoot u anywhere there is a window-u make a deposit 2 secure ur spot. U give me the balance @ the start of the session & u get ur pics in digital form b4 u leave.

-u have 2 b willing do the work of relaxing. its a scary thing, & i can help but there is only so much i can do w/out u.
-i shoot all shapes, all sizes, all ages, all races, all genders, all sexual persuasions & physical limitations w/ the same reverence & respect.
Verified Credits (0)
Worked with saddi khali? Share your experience and become verified!
Add Credits
Credit Notes
saddi khali's believes art can change the world. he photographs the beauty in everyday people, the miracles in the mundane, w/ careful sensitivity & passion. saddi's images have been published in magazines like Essence & books like random house's "Triksta" & "Be a Father to your Child" & his portraiture is sought after by recording artists, dance companies & private commissioners, worldwide. khali owns & operates Breath of Art, a culturally competent greeting card company & Medicine Media, an organization existing to create & promote healthier images of people of color in the media.