Details
Last Activity:
Sep 04, 2015
Compensation:
Depends on Assignment
See Less
Friends (333)
Lists (4)
Concepts for Thought
16 Photos
Concepts for Warmer Weather
8 Photos
Double the Model
3 Photos
See Less
About Me
I recently moved to the Harrisburg area from Tacoma, Washington. I desperately need to update my portfolio; I haven't shot in over a year! I'm also looking forward to meeting some photographers on the other side of the U.S.
THE BEST WAY TO CONTACT ME IS THROUGH MY E-MAIL. [[email protected]]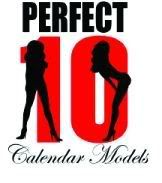 PRIOR TO BOOKING, PLEASE TAKE THE TIME TO READ MY ENTIRE PROFILE. BEFORE ADDING AS A FRIEND, TAKE THE TIME TO LEAVE A TAG, MESSAGE, OR PICTURE COMMENT OR ELSE YOUR REQUEST WILL BE DENIED.

[b]UP-COMING TRAVEL DATES:
NONE PLANNED
AVAILABILITY:
Paid shoots or promotional events I will be able to take part in on ANY day if given appropriate time and notice.
SHOOTS/CONCEPTS:
I am choosing to only do shoots with planned concepts and a collaboration between me and the photographer. I feel the end result is much better when both photographer and model are both striving to achieve the same illustration.
My list of "Nailed It" shots are all things I'd be interested in, but I'm very open, so feel free to shoot ideas my way!! I'm looking forward to collaborating with all the creative people MM has to offer.

LADiES && GENTLEMEN:
I have created a list entitled "Double the Model" for any models who want to collaborate with me..all the shots in there are with two females at the moment, but males if you'd like to shoot..send me a concept and we can discuss a collaboration!! Once again..can't wait to collaborate with all the other creative models MM has to offer!!
NUDES:
I have no need for nudes in my portfolio, however implies I will do when artistic and tasteful. I will continue to do implieds for photographers I have work with in the past, however if I have not worked with you before, or I did not contact you first my rates for implieds are on a case by case basis and reasonable.
WHEN CONTACTING ME...
Please include the date or time frame, location, and concept you have in mind to shoot. Compensation for gas will be on a case by case basis depending on where the shoot will take place in location to where I am located. Also, if there is wardrobe and props we may need to invest in I will need assistance there also. If I am needed to travel out of state, I am asking all expenses paid.
You may also contact me on my MySpace at the link at the top of my MM profile, or you can e-mail me at
[email protected]
A LITTLE BIT ABOUT MYSELF:
I began modeling in early 2008, and things have taken off for me. Thanks to all who have helped me come as far as I have!! I've recently lost about 75 pounds. My heaviest weight was over 200 and my biggest size was a 15/17. I'm now down to 135 a size 5.
I am mixed half Korean, the other half a mix of French, German, English, Swiss, and Austrian. I have two tattoos that are visible..one stretching across my hip bones that says "True Love Waits" and an old-school blue rose on my right hip. I have three facial piercings (two lip rings and my septum) however these piercings can be taken out for work or left in for an impressionable shoot!! I also have SIX micro-dermal anchors along my collar bones.
BEFORE: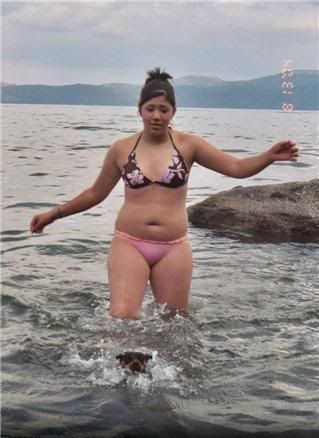 NOW: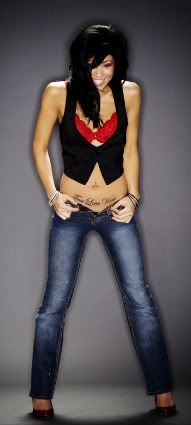 Maurice Photo MM#6226
UPCOMING SHOOTS AND EVENTS:
..and just so you know to keep checking back for recent work from me, here are photosets I'm waiting to get back!! =]
Verified Credits (0)
Worked with Amy Sav? Share your experience and become verified!
Add Credits
Credit Notes
EXPERIENCED IN:
Runway
Glamour
Casual Glamour
Nude Glamour
Swimwear
Boudoir/Lingerie
Artistic Nude
Figure Work
Fashion
Lifestyle
Pin Up
Music Video Extra
Promotional Work
Spokesmodel
Advertisement [Clothing]
High Fashion
CONTESTS:
1st Place Battle of the Imports Swimsuit Competition AUGUST 23, 2008
EVENTS:
Global Import and Domestic Car Show [Advance Auto Design] MAY 17, 2008.
Hot Import Nights [Jewels Fashion Show] AUGUST 2, 2008
Formula Drift 2009 [Prestigious Models Booth] AUGUST 9, 2008.
Battle of the Imports [Jewels Fashion] AUGUST 23, 2008.
Battle of the Runways [Staff: Model Lounge Manager]SEPTEMBER 26, 2008.
Battle of the Runways [Runway Model: Emnace Clothing]SEPTEMBER 26, 2008.
Battle of the Runways [Jewels Spokesmodel for Video Coverage] SEPTEMBER 26, 2008.
PRINT
Super Street Magazine December 2008 Issue [WILL HAVE TEARSHEET SOON]
Import Tuner January 2009 Issue [WILL HAVE TEARSHEET SOON]
Modified Mag December 2008 Issue [WILL HAVE TEARSHEET SOON]
FLIERS
Vertigo October 2008

Prime Fitness Advertisement January 2008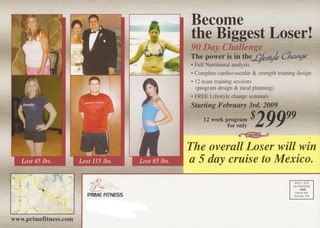 WEB-SITES
http://www.nutekspeed.com
[FEATURE MODEL FOR JANUARY]
http://www.blingshowcase.com
[BLING GIRL
http://www.modelscenemagazine
[FEATURE MODEL]
http://www.montage-mag.com
[MONTAGE LADY]
http://www.iheartmodels.com
[IHM MODEL]
http://www.fastandfurious.net
http://www.perfect10calendarmodels.com
http://www.urbanracer.com
http://www.sweetdealin.com
[SWEET DEAL PROMO MODEL]
http://www.tradeshowmodels.net
http://www.rockhardweekend.com
[December 2008, January 2009]
http://www.battleoftheimports.com
[[http://www.battleoftheimports.com/press/082508.php]] [BIKINI CONTEST WiNNERS @ BOTTOM OF PAGE.]
http://www.kstw.com/thecrew
http://www.seaspot.com
http://www.carandmodel.com
http://www.gregmcgonagill.com
http://www.sonnyphotographer.com
http://www.kube93.com
http://www.mauricephoto.com
PHOTOGRAPHERS:
*=MULTIPLE TIMES
Jeremy Penwell Photography MM#97279 [[****]]
Firstlight Photography MM#723557 [[**]]
Digital Dimensions MM#366 [[*]]
Sto Holla MM#552371 [[**]]
Margaret Hope MM#488548
Bridget Brock MM#397121
Image is Everything Photography MM#5582
Geoffy Alan Photography MM#248374
R. Olson Photography MM#2015
John Gallagher OMP#10036
Whitefoot Photography MM#277683
Greg McGonagill MM#36243
Visual Ed MM#357400
Northwest Swimwear MM#373045
Object Vivant MM#35788
Mutual Photo Company MM#625531
Maurice Photo MM#6226 [**]
Mark Dickerson MM#392961
D7Shots MM#578718 [****]
Joe Micele [NO MM#]
AKY Studios MM#125347 [*]
Drew McKenzie MM#159211
Emnace [NO MM#]
Reciprocity Failure MM#305602
Nigel Jourdain MM#197260
Montage Images MM#443328
Cliff W Estes/Borrowed Light Images [*] MM#111979
Greg Pascarelli MM#387827
Allklier MM#756943
Jeff N MM#286709
Florian Barca MM#836629
David Silver
Oleg Ovechkin
ByteStudio MM#149408
Greater Good Web-Site [Test Shoot] NO MM#
WR Studioz MM#829277
BlissedOut Photography MM#789416
EMPhotography Glamour/Evan Moodie Photography [*] MM#750807/MM#611896
GM Photography MM#229973
Angelic Digital Photography [**] MM#198425
Darrell Palmer MM#4132
Northwest Fashion [*] MM#151659
Vivid Imaging MM#895184
Erik Christensen [*] MM#822298
Chuckarelei MM#1180059
Seattle Photography Associates MM#656210
FASHION:
Jewels Fashion [****]
Emnace Clothing [*]
MUA'S
Karen Cleveland MM#2891
Jenni Madsen MM#378956
Jessica Yang [NO MM#] [*]
Sheila Birashk MM#558056
HAiR STYLiSTS:
Eric Smiley MM#701165
Kristen Green MM#730119 [*]
MODELS:
Kanani Flores MM#785259 [********]
Chandra Alexandra MM#653279
Miranda Babydoll Lee MM#727080 [***]
Ashley Shaffer MM#566246
Mz. Sunshine MM#632677
Melinda Ann Nguyen MM#541918 [*]
Autumn Vance MM#729048 [*]
Brittany Smith MM#721253
Isana MM#692830
Shawna MM#631626
Danielle MM#794645 [*]
Kristina MM#511136
OTHER PORTFOLIO WORTHY NOTES:
America's Next Top Model Interview with CW11 aired on CW11. August 2008.
Music Video Extra AUGUST 26, 2008 [[Will Have Copy Soon]]