Details
Last Activity:
Sep 01, 2017
Compensation:
Paid Assignments Only
See Less
Friends (1208)
Lists (4)
makeup artists hair stylists and wardrobe that I would love to work with and collaborate on a shoot
13 Photos
Models I would love to do a shoot with
7 Photos
Photographers Wish List.. I want to Work With You
29 Photos
types of shoots I would love to do
11 Photos
See Less
About Me
Please introduce yourself if you are going to send me a friend request. Thank you!
My rates are reasonable, but I also have a wish list if you dont want to pay my hourly or day rates
Develop an interest in life as you see it; the people, things, literature, music - the world is so rich, simply throbbing with rich treasures, beautiful souls and interesting people. Forget yourself."~Henry Miller
I LOVE collaborating with different MUA's/Hair stylists/ wardrobe/ clothing designers/ artists/painters.... So if you feel that YOU have something special to offer that would make me want to collaborate with you... Do not hesitate to drop me a message and lets chat...!!!!!!!!
I am always looking to collaborate with talented makeup artists/ hair stylists/wardrobe/ fashion designers/ and exceptional photographers.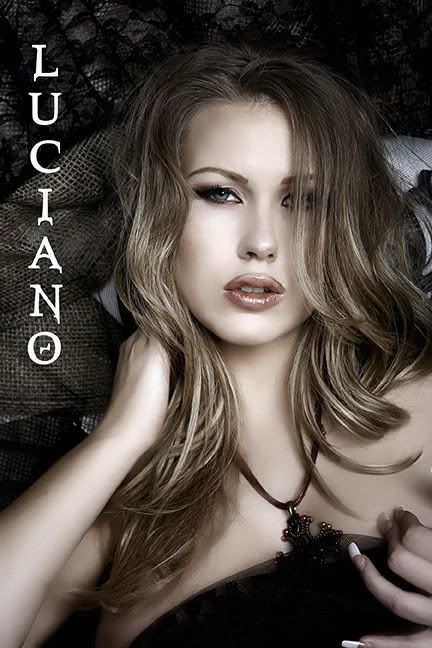 ABOUT ME:
I'm an outgoing and incredibly optimistic person. I LOVE being behind the camera and couldn't be any happier. Even though I might be stereo-typed as a certain type of model...I actually am looking to expand my horizons and branch out to other sides and genres of the industry. I'm looking to diversify my look and include all genres of the industry. I LOVE taking on new ideas and new looks especially if I feel that they challenge me. I'm looking for photographers that have a BANG factor, work that speaks to me on different levels, work that tests the creative mind beyond its usual limitations. I take my job very seriously, but I am still a goof ball. I consider myself to be a rather open minded person and do not hesitate to ask. You might be surprised by what you hear. Thank you for taking the time to come look at my page. Feel free to leave me messages or send me an email.
Thank you
Siren
** BOOKING SHOOTS NOW**
** Paid work and tear sheets only**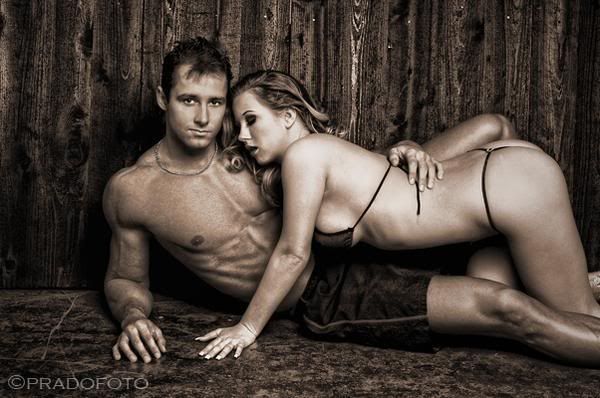 SURRENDER ONESELF INTO THE GRACES OF THE UNKNOWN.

TRIAL TO BE DIFFERENT.

INDULGE INTO A LIFE-ALTERING MIND STATE.

BREATH IN BREATH OUT.

I AM CHAOS AND BEAUTY.

I WILL PENETRATE YOUR MIND SOUL AND BODY.

I WILL PUSH YOU PAST YOUR LIMITATIONS.

I AM WISER THAN YOU THINK.

I BELIEVE MYSELF TO BE "REAL" AND EXPECT THE SAME FROM OTHERS IN RETURN.

FAMILY AND FRIENDS COME FIRST.

I HAVE LOVED...LOST...AND LEARNED.

I AM A FIGMENT OF YOUR IMAGINATION AND I AM YOUR REALITY.

- Siren-
TFP:
Will consider TFP only with exceptional photographers with creative ideas and something that I feel I could add to my book. And will consider TFP for guaranteed tearsheets or magazine submissions. You can still ask.. you never know TFP does not include nudes.
Important: PLEASE DO NOT ASK FOR TFP/CD UNLESS YOU ARE PREPARED TO SHARE COPYRIGHT PRIVILEGES! Thank you:)
BEFORE YOU DECIDE TO SHOOT WITH ME YOU MUST KNOW, I TAKE BOOKED SHOOTS SERIOUSLY...YOU BOOK, YOU SHOOT!
Sorry to be blunt but I don't wanna waste my time with"no-shows"
I love to model and enjoy all the friends and fun that it brings. Looking for paid work only at this time.
If you like my work and feel you would like to work together, feel free to drop me a line. I am always interested in collaborating with other amazing individuals.
**When Contacting Please include the following:**
show a sample of work through email or online
project description
location
availability
length of shoot
compensation offered
hair/makeup/wardrobe?
date/time/location
**PLEASE NOTE THAT I CANNOT TRAVEL UNLESS MY EXPENSES ARE PAID FOR.**
Shoots that I am interested in doing:
*Fashion/ Editorial
*Beauty
*Parts
*Maxim/FHM Style
*Swimsuit
*Lingerie
*Catalog Work
*Print Ads
*Commercial
*Glamour
*Implied Nudes
*Glamour Nudes
*Fine Art Nudes
*Body Painting
*Workshops
*Location Shoots
* Pin Up
*Fetish
* Open Minded to just about anything
**Rates**
My rates are reasonable and I can work on hourly or daily basis.
100% ALL NATURAL!
Also I would like to thank all of the photographers that I have worked with. Their work is amazing and most of them I have become good friends with. Thank you so much!
And last but least I would love to hear from all that like and appreciate my images!
Some amazing photographers I have had the opportunity to work with:
Rich Cutrone MM#14548
Todd Plinke
http://in8photography.com
# 775
jack Fleming
http://www.jackfleming.com
Joe Rohraff Photography #
Gary Davis #2645
Andy Wagoner
Kevin Allen
Ravenslaughter
Thomas Oed#8884
Rolando Gomez #290583
Brent Henman
http://www.brenthenman.com
Mark Thomason
Alan Brzozowski capriphotography.com
Jake Wiens
Dan- Photo Highlights # 43703
Mike Prado #3038 ( more than once)
Richard Clements- RC #1296 ( More than once)
Bear Photo #134146
Figurative Arts #140817
Thomas Anthony#37018 ( more than once)
Stacey Leigh #150382 ( more than once)
Paul Roustan #178619
Robert Michael #966
Christopher Luciano #296497
Randy S. Drake # 3173 (highly recommend)
Model:
Danika Pictor
Hayley N # 227760
Abe
Matus #19680
Brett Nicholls #69109
MUA'S
Octavio Solis#335469 (highly highly recommend)
Sally Kempton #888
Ms.Scarlett #
Fernie
Glasslips #115392
Cristina L #291535
Daisy Sanchez#86990
**And many more**
*** Comments written by photographers***
Thomas Anthony-
"You are an absolutely amazing person , not just a model and im very happy to consider you a friend. you are very thoughtful and honest and your really such a special and unique person and i was grateful for every minute i had to get the chance to know you on a personal level as well.
I think the images we produced together embody the vibe and the feel of the great time we had together and you defiantly had a profound effect on me... and its people like you that make me know 100% how much i love to do this and want to always be able to continue to."
Mike Prado-
"to all photographers.. i highly reccommend working with Siren if you have the means!! You will not be disappointed! Siren is an amazing model to work with and the images we have produced are some of my best ever. That is why i continue to work with this girl repeatedly!"
Stacy Leigh-
Siren aka Miss. January,
I loved meeting you and even better was the chance to capture your beauty. I wish you all the best and wild success in everything you undertake. You are a wonderful girl and the world is yours for the taking.
With tons of love,
Stacy Leigh
Brett Nicholls-
"What an amazing pleasure meeting you and working with you! You are truly a beautiful woman in every way. I'm fortunate to have had the opportunity to work with you and I consider myself lucky to be your friend. You're the total package!"
Verified Credits (0)
Worked with Siren13? Share your experience and become verified!
Add Credits