Details
Last Activity:
Apr 07, 2021
Experience:
Very Experienced
Compensation:
Paid Assignments Only
See Less
Friends (616)
Lists (1)
studio13's list of killer photos
0 Photos
See Less
About Me
Who is Studio13?
Studio13 was founded by Derek Chen back in 2003. With minimal formal training in photography and graphic design, he picked up his first Canon D-SLR and began a long, but valuable road of becoming a self-taught photographer. Having worked a number of cool positions at some of the industry's hottest lifestyle and automotive magazines from both sides of the border, Derek continued to build his portfolio and develop his style which you see today.
Specializing in fashion, glamour, automotive and commercial photography, Derek has over 6 years of industry experience and is continuously working to develop and improve his work. Studio13 is based in Toronto, but we frequently travel across North America and Asia. You never know when we might be in your city so keep checking back to see where we are right now!!
Image below: Derek Chen, taken September 2009
Why 13 and not another number?
This is easy. Of course its because the number 13 signifies....blah blah blah....
The real reason is that Derek's birthday falls on the 13th and happens to be his favourite number. 13 is cool - 'nuff said.
How can you work with us?
Do you think you have what it takes to be a part of our port? Do you have the BIG idea that you want us to capture? Well, if so, shoot us a message and we will definitely let you know what we could do for you.
Do we work for free?
Well, put it this way; while many of us in this industry are fueled by our passion and love for what we do, however, unfortunately, this isn't usually an accepted form of payment when we go to pay our bills at the end of each month. So...naturally, we too... yes, this means us, need to earn a living.
But don't let this stop you from approaching us. We are very reasonable and don't believe in taking exorbitant sums of your hard-earned cash. We understand how it feels to be starving artists too!
Feel free to inquire about our awesome rates. Due to our busy schedule, only PAID shoots are available at the moment unless WE approach you.
TFCD is a
privilege
, not a right.
SELECT
individuals may be eligible for TFCD.
Where can we shoot?
We can shoot in studio (additional charges apply - we aren't gonna lie - we don't have our own studio space because we can't afford to have one!!! LOL) or on location (even in the comfort of your own space - this saves money too!!!).
Contact Info:
Email:
[email protected]
Also, if you are a make-up artist (MUA) /stylist who is looking to have your work shot, please feel free to contact us as well.
We look forward to working with you soon.
- studio13
CURRENT EQUIPMENT LIST: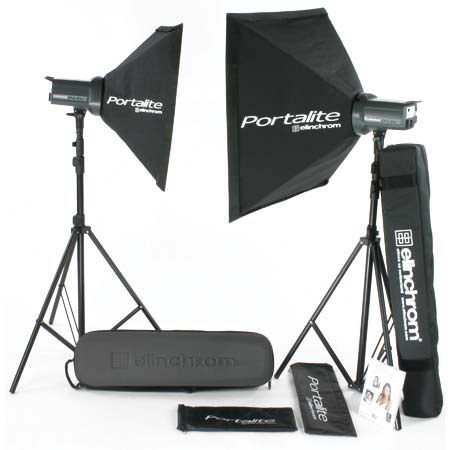 Lighting.
- 2 x Elinchrom 400 w/s heads - fan-cooled
- 2 x Elinchrom soft boxes with speed rings
- 2 x Elinchrom stands
- 2 x Pocket Wizard Transcievers
- 2 x OPUS Pro 250 w/s heads
- 1 x OPUS Pro 150 w/s head
- 3 x Manfrotto Light Stands
- 1 x Manfrotto Backdrop Stand
- 1 x Manfrotto Pro Tripod
- 1 x Manfrotto 486RC Ball Head
- 1 x Manfrotto 484RC Ball Head
- 1 x Canon 580EX Flash
Camera + Lenses.
- Canon 5D Full Frame DSLR with GRIP
- Canon 20D DSLR with GRIP
- Canon 24-70mm F2.8L Lens
- Canon 70-200mm F2.8L Lens
- Canon 17-40 F4L Lens
- Canon 50mm 1.8 Lens
We hope you've enjoyed viewing our STUFF. Now, your next steps should be either to:
1] Send us a message
2] If you want to be our friend, you can add us
3] Leave some gentle, constructive comments on our photos
4] Move on to another profile and see if they are a better fit for you (that is, if you don't like #1-3 of our suggested next steps)
Have an awesome MM-filled day!
Verified Credits (0)
Worked with studio13? Share your experience and become verified!
Add Credits
Credit Notes
Alice Choi
Amanda Wong
Anni-Mei
April B
Aydellin
Cammy Fung
Cate-Anne (Catherine)
Clara Nguyen
Connie CC
Dannie Riel
Destiny Tran
Edane Marie
Hilda Ho
Inflasian
Jackie Lam
Jackie Wilson
JayTee
Jessica Yam
Joyce Chan
Lenore Huynh
Lychee
Lysa Thuy Pham
KT Hui
Lina Dinh
Mastura Zaini
Megan B
Melissa Siow
Michelle Sanchez
Michelle Yee
Miss Jei-Lynn
Naomi Sayo
Nikki Oh
Pauline Chuong
Rebecca Yu
Savina Sang
Sheena Papin
Steph Ly
Sugar (Yen) Tran
Teresa Lo
Therese De Jesus
Thuy Linh Vuong
Tiffany Luong
Tina Liu
Tracy Nova
Tracy Tong
Viola Vong
Vivian Duong
Vy Le
Wendy Ninh
Yun-Yun Cheung