Details
Last Activity:
Aug 04, 2021
Compensation:
Time for Print
Hair Length:
Shoulder Length
See Less
Friends (218)
Lists (7)
Concepts and Themes
25 Photos
Fantasy and Artistic Favs
56 Photos
Pics that make me smile
12 Photos
See Less
About Me
BEFORE READING ON
-Please no fly by friend requests if you don't intend to check in again. If you don't leave a comment, TAG, or message before adding me as a friend, or are a local interested in working with me, I'm not likely to accept your request.
-Please don't invite me to shoot with you and later on tell me your rates. I'm only looking to do trade work or possibly paid work. I'm mostly interested in collaborative work, having fun, and making some great art.
-
I am unwilling to do nude/erotic/bondage photography,
and you'll have to explain exactly what you have in mind for implied nudes, glamour, or suggestive themes. I don't shoot implied with photographers I haven't worked with before. Also, I'm not interested in stock photography.
-I have minimized my shooting over the past few years, so have become somewhat selective about the projects I work on. I have split weekends off working a physical job, so a shoot will need to be worth the time and energy for me to agree to.
Thank you for your consideration.
-Safety has been important to me throughout this pandemic period. I have been fully vaccinated since February.
~Brenna~
INTERESTS & MY STYLE
-I have enjoyed art my whole life and have over a decade of modeling experience, and probably double that photographing as a hobby. My more recent artistic hobbies have expanded into creating chainmail/scalemail jewelry and accessories.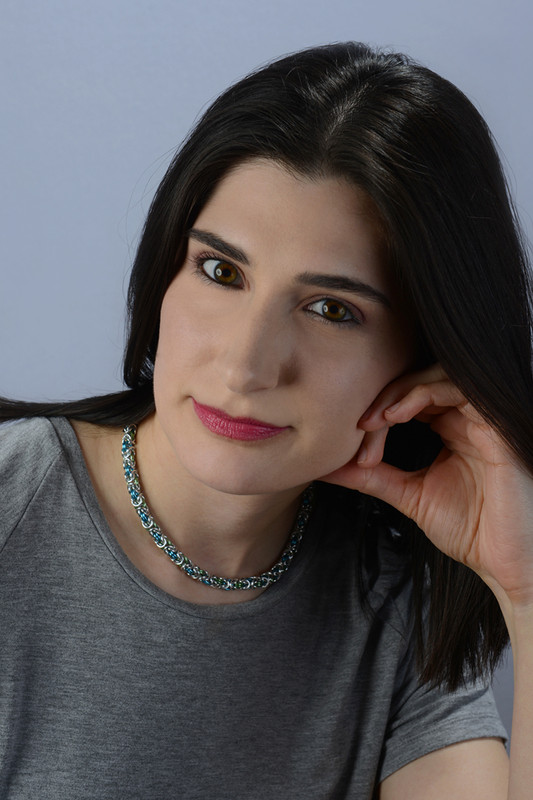 Jewelry by me, photo by Beach Boy
https://www.modelmayhem.com/4093851
-I love working hands-on with animals, especially reptiles. I have a milk snake named Dart, as seen in photo below (although he's much bigger now!). He's quite active, so not as easy to work with as boas or pythons.
Photos by Ann's Creative Photography:
http://flutegirl822.blogspot.com/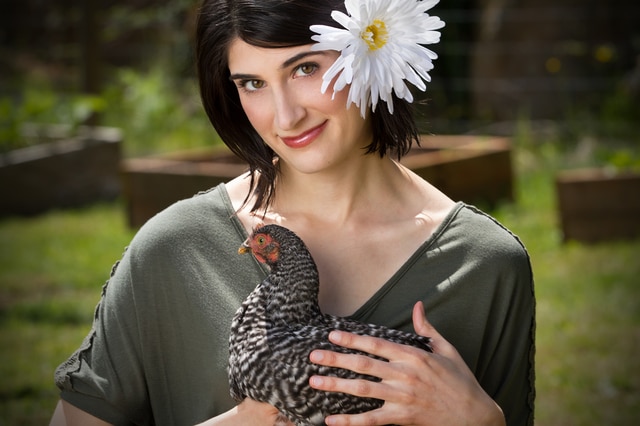 -Most of my own photography is focused on natural subjects. If you're interested, I have some old work viewable on my deviantArt gallery. Maybe I'll get around to updating and posting newer stuff there eventually (or just open an Instagram account).
http://sunspriteraven.deviantart.com/
Up to date work is posted on my Facebook account.
-I'm a nature girl at heart and am more in my element doing outdoor shooting vs. studio work. I don't mind climbing up trees or getting a bit dirty, but don't last too long in the cold. So summer shoots are optimal for me. Studio work is preferred for the cooler, wetter months that dominate the PNW.
-For wardrobe style, I love dark and bold colors, Asian and ethnic inspiration, fantasy themes, tailored/fitted clothes, flowing or draping material, and casual street wear. Please feel free to ask for photos of what's in my current wardrobe/accessory collection. I do have a few unnatural colored wigs, elfin ears, and some basic archery gear for fantasy style shoots. Over the past few years, I've been continuously building scalemail pieces that I would love to showcase.
MY GOALS
-Modeling is mostly a hobby for me, because it's enjoyable and can be an artistic outlet for me. I enjoy working with different photographers on collaborative projects, especially if they're artistic or conceptual.
-I like to work with a variety of photographers and if I have the time, and do enjoy experimenting and playing around with various lighting, techniques, etc.
WORKING WITH ME
-I would love to do some
TF*
work or test shooting with local photographers or those in the area during a time that can be coordinated in advance with my schedule.
-I rarely will take the time to travel to get to non-local shoots and typically prefer avoiding downtown Portland. Current preferred areas are
near Vancouver
, although I am somewhat familiar with
Hillsboro and Beaverton
.
-My current schedule has me available some
Saturdays
and
Mondays
. Please ask about availability as early as possible. I usually need a few weeks advance notice.
-I will do a range of genres and out of the ordinary is always a plus. I'd love to try working with fantasy themes, natural elements, bright colors, dark and edgy looks, cosplay, etc. I'm especially attracted to unique points of view and shallow depth of focus. Also, I'd love to help designers or stylists show off their work.
-I have no piercings or tattoos and am not likely to be coloring my hair any time soon, but could be open to a stylist coloring my hair if there would be minimal bleaching involved.
-Unless an MUA/hair stylist is provided, I do my own makeup and hair, which tends to be pretty simple (especially hair). I do have a few unnatural color wigs that can be used for more of a fantasy look, and a few natural colored hair clips for variety.
-I'm a bit shy, so sometimes it takes a while to warm up to a new photographer if they're more on the quiet side as well. Connecting with them helps me bring out my best expressions and I prefer being directed, to know what imagery they're envisioning.
-I'm a big fan of planning, so communicating well before a shoot is really useful for me. I enjoy hearing what kinds of ideas you have in mind for shooting and like to share inspiring images to get on the same page visually.
-If you're interested in working with me based on what you've learned so far, send me a message and we can try to make something work.
Thank you for stopping by!
EXTRA STUFF
-I do enjoy light Photoshop editing and enhancement of my own photos, so enjoy getting to work with jpegs or RAW files if you're open to that.
Verified Credits (6)
Worked with Raveness? Share your experience and become verified!
Add Credits
"Lovely model to work with. Very professional punctual and adaptable." Read less
"Had a great time working with her, very professional with good ideas." Read less
"I LOVE working with Raveness!!!She has a look that will elevate your photography to the next level-That look is just incredible. She understands posing and lighting and how they work together. Very mature and professional. I will work with Breanna anytime we can get together" Read less
"Great model. On time, easy to work with, and dependable!" Read less
See Less
See All Verified Credits (6)
Credit Notes
Thanks to those I've been lucky enough to work with so far. I appreciate your kindness and value the experiences working with you!
* indicates that I've worked with them on more than one occasion.
Photographers
Lyrical Imaging #326620, Eyecatchers USA #228583, DarkMatter Imagery #82934, Digital Expressions #505867, Orion Ahrensfeld* #577424, Used Ambition #648253, BlueLightArt* #670265, paragon photography #32765, DNDF #518612, Erika Klimecky #845799, Bridget Brock #397121, LGIMAGES* #625386, Rakesh Malik #7094, Lindsey Renaud #1090739, Robert Christopher #15776, fotoartworx* #1981337, Paul Photographer #2011669, Image Is Everything #5582, Billy Pegram #605, FireHouseFoto #1432751, Revolution Intermedia* #338723, J D S Photography #2607566, Ron Schott #3129279, Other Realms #527709, Foto Conejo #2441985, Pinkalert #3324516, flutegirl822* #3466057, JCP* #3235760, Melissa Toledo #169205, oregonative #2714945, D Edwards Photography* #3312441, Harry Barmon* #3887031, Beach Boy #4093851*
MUAs/Stylists/Designers/Other Models
Chaotic Illusions* #653181, Styl-I S H by Dy Marie #532551, Una_07 #586796, Jenni Madsen #378956, Rachael Wagoner* #1102594, Karrin Rachelle #1183852, Alex Smits #234410, Arika Kimsey* #1589683, smashingdivas* #1542466, Makea #2901520, Kasumi #716213, TAVIN #60655, BrittanyBlanchard #3160329, sabrinam28 #3755128
Events/Other
CWU Parade of Nations International Fashion Show 2008
.:UNA:. Spring 2009 collection shoot ~
http://www.una-shop.com/