Details
Last Activity:
Jan 28, 2015
Compensation:
Paid Assignments Only
See Less
Friends (2435)
Lists (8)
Creative and Wonderful Work
13 Photos
For the love of Fashion
4 Photos
More Of My Work - Tamara Linn
5 Photos
Places I would love to shoot
3 Photos
Sensual Sexy Seductive
25 Photos
Shots I would Love In My Port
31 Photos
Simply Beautiful
6 Photos
See Less
About Me
** I am currently pregnant! YAY!
My husband and I are expecting early August* However I am still available for Model Coaching and MUA work!
Check Out My Beauty Secrets:
http://www.LookUrBest.ItWorks.net
http://www.ProBeauty4U.com
"You must always push the limits, because if you never fail, you will never succeed..."
"Tell me and I will forget. Show me and I may remember. Involve me and I will learn." - Chinese Proverb
"Twenty years from now, you will be more disappointed by the things that you didn't do than by the ones you did do. So... Explore. Dream. Discover."
Since I cant keep up with all you wonderful photographers.
*
Im currently doing limited TF. If I really love your work and have something benificial to both of us we can work something out.
*
I have very, very, reasonable rates depending on type of work, so dont be afraid to ask.
*
Willing to travel if expenses are paid or willing to negotiate
(Please PM me for more info and rates)
TAVEL NOTICES:
Also booking PAID work for:
~ Any Where You Need Me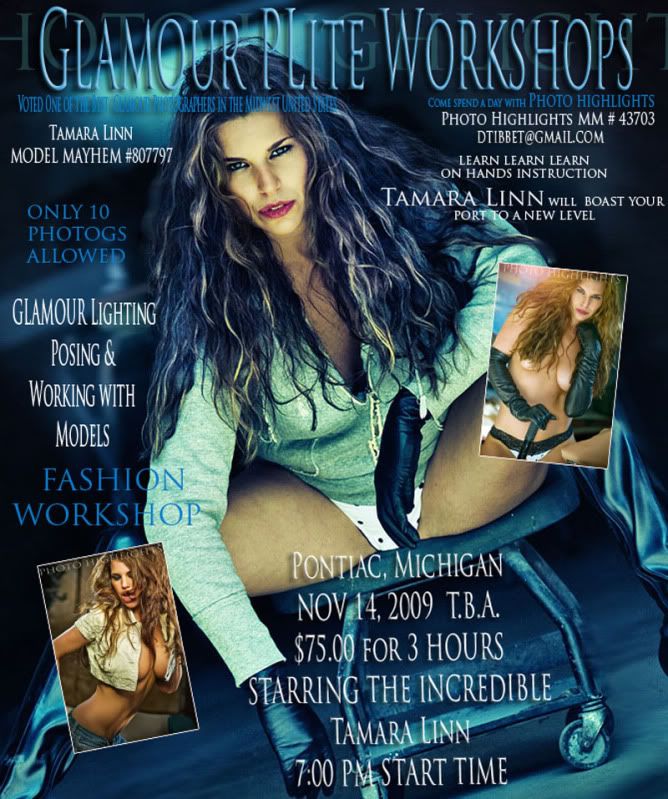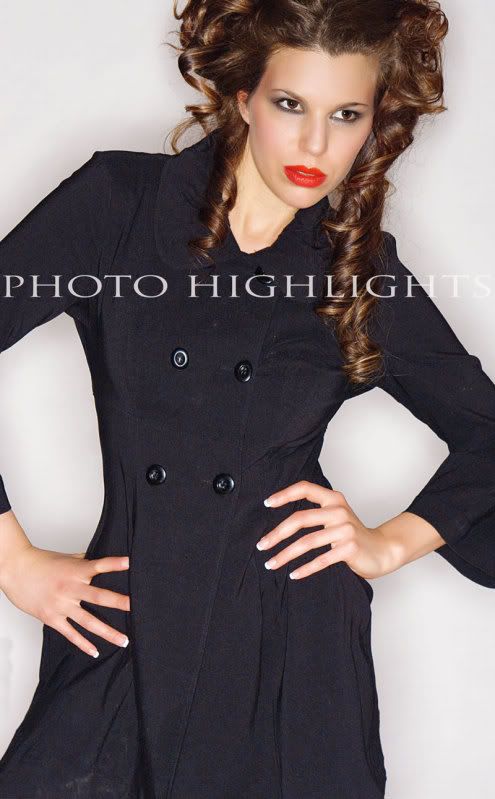 I'm a model looking for photographers and the opportunity to expand my potential as a model. Im from a small town in Wisconsin, and yes, i am the farmers daughter for all those who ask
Hoping to get some feed back and see what modeling has to offer me and where it can take me. I would like to take my modeling to a professional level and hope to get some advertising or published work in the future. My main interest would be fashion and editorial.
Attention Male Models:
I am not here to "hook up" or date! If you come to me with a professional attitude stick with it! Dont use "setting up a shoot while in town" as a way to get a date or hook up. I will cancel the shoot if you start to make it anything else. Be respectful!
I love working with photographers and models that have a vision and have a passion for life and its expressions... it shows in their work and makes for one hell of a photo...
Personality brings out a photo and lessons in life will give you that edge and ability to do so...
I believe in taking risks and going to the extreme to dare and do something different. Im classy and down to earth yet have the ability to transform my image into many looks and expressions. I believe in having fun and putting yourself out there at shoots, but knowing when to be seriouse and get down to work. I love to be challenged!!! If theres a mountian I'll climb it... heels n all... Life is about putting yourself out there for the world to see... Do what makes you happy... You only live once so live it!!!
Favorite Comments:
"you were a trooper the other day 6 degrees and on the shoreline... at least we got a few free drinks out of it!"
~ Trevor Ti Shutter Photography
"so breathtaking I almost choked on my drink"
"No........thank you for your interest. I consider you to be very high end as a model. You have outstanding posing skills and a great array of expressions. And beautiful. I would be honored to have you in my lens. "
"your ability far outweighs your experience! i look forward to our next shoot..." Michael Brooks
"extremely impressive photogenic range, dream model."
"...Your a great example for new models ..."
"wow..you are a force to be reckoned with...wow..stunning as ever.."
"Stunning Beauty, perfect poses,fab hair, fun model to work with, all and all a wonderful person and subject of art. Damm Girl you made this so hard to pick a picture of you to put in my port every one is a killer shot. Great meeting you and can not say how much I loved working with you. ~Kevin"
"You're absolutely, Gorgeous. Skip the nudes, you don't need 'em. Or charge double."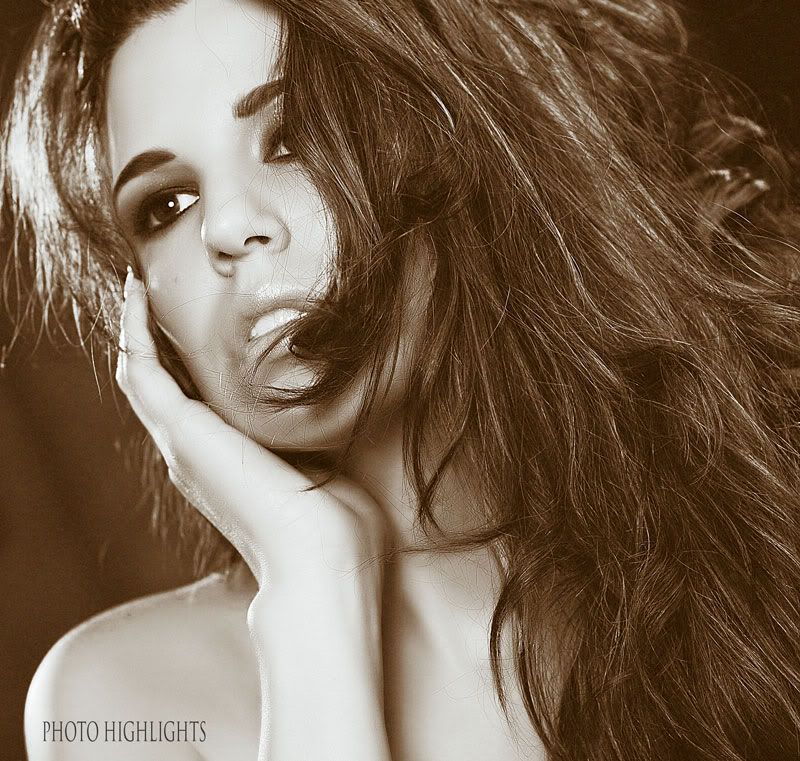 Thank You for taking the time to read and look at my Portfolio.
*And please no drive by friend requests...
and I apoplogize if I don't respond to all your pic comments... its hard to keep track with all the love
Please leave me a PM if its job related.
Again keep in mind my main interest is fashion/editorial. I'm willing do do a wide variety of work but compensation might be a requirement depending on type of work.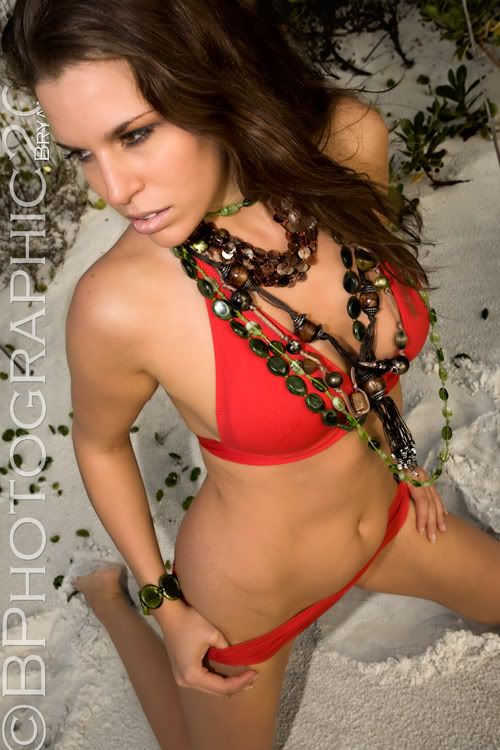 Verified Credits (0)
Worked with Tamara Linn? Share your experience and become verified!
Add Credits
Credit Notes
Photographers:
BPhotographic #255445*
Zion Imaging #17847*
ArtzPhotos #424300*
Buzz Meade #311025
Ti Shutter #801891
Fan Boy Photo #641335*
T.H. Taylor #45851
Jeffery Scott 1019 #1980
Photo Highlights #43703*
Blu Angel #793557
Digital Photo Arts (Kevin) #449375
Studio MLP #1996
11 11 #849919
Galla Rays #557856
Seville Media #94504
Dan Bishop #192460
Michael Brooks #24141
Christopher Ryan Images #233216
Jerry Coleman #106597
Scott Johnson Studios #1190
BA Studios 2 #90426
James Enos # 20635
Glamour by Jim #20088
Sean Maxwell Project # 793755
TMAC Concepts # 179869
Brady Photography # 83199
GW Burns #11291
Fernon I & II # 564732 / # 473640
Red Sky Photography # 81733
H's Photography # 16306
FireHawk Photography # 442812
Richard Curtis - OMP 187060
Slyhorse Photo # 67190
Blue Crow Photography -
Steve Daubs Photography # 415144
Peter #511763
BCP2 #689985/Blue Crow #199901
Mark Haskins #783969
Michael Rosen #1941
Holly Gordon Photography #1082119
Bellinger #378557
EA Photography #33590
ERW Photo #617347
UIP DIXON Photography #33590
**MODEL: BRING ESCORT WITH ON SHOOT**
(no offense to photographers BUT we all want professionalism AND saftey)
Jonathan #1272
Daydream Image # 897388
MUA's :
Makeup Artist Gerald #464989
Dawn Marie #282678
Mark Schmudde #8423
Amy J Designs #388558
Gina Mia MM #231029
Sidory # 564732
JeanPaul Achour #240427
Fresh Face Stce #869394
Tsunami Design # 747041
Models I've Worked with:
Marie Blanchard #164649
Onika #374425*
Triple L #744427
Kerri Taylor #982
Club Meka #359668
Christine Renee #526434*
Natalie Lynn #203
Lizzness #690138
Jemme #696441
Leahrae #823436
Ashley #728596
Sarah Richling # 25322
Marina Romanova # 265868
Gloria # 7680
Amanda Wagner # 6918
Missy Robinson #1560
Meghan Layhn #1280389
GiGi Bean #714208
Nicole Moser #508536
Events/Published/Advertising:
*Urban Sexy Workshop 2 (Racine, WI)
*Pooghe Clothing
*Brady/GW Burns Workshop (Rockville, Maryland)
*beautyverve.com
http://blog.beautyverve.com/2009/06/lum … brush.html
*"The Art of Seeing" Studiocaze Workshop (Austin,TX)
*Urban Sexy Workshop 3 (Racine, WI)
*Visions from within the Mechanism: The Industrial Surrealism of JEFFERY SCOTT (1019)
~Thank you for making me a Vision... It's an Honor to be Published in within your work
*Horny Goat Brewing ~ Calander
Check my interview out on: www.pixacom.com
http://www.pixacom.com/model/543/interv … _Linn.html
Winner of Concept Shot/ Day Contest- "Sexy"- 7/17/09
18+ Pic of the Day Winner ~ April 14
http://modelmayhm-7.vo.llnwd.net/d1/pho … 8e9ad0.jpg
4-PM Magazine Release Party and Remetee Fashion Show ~ Milwaukee ~ Ryan Braun
My Husband and I